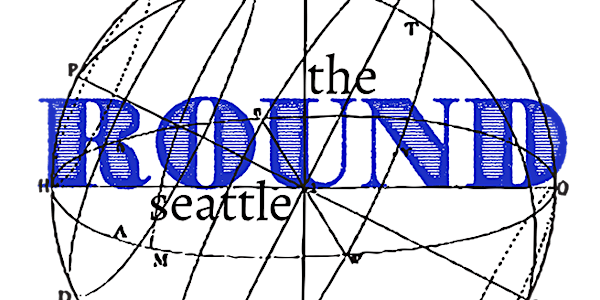 The Round: Miranda Zickler (Kuinka), Little Wins, Lacey Brown, poet Matt Qu...
Location
Fremont Abbey Arts Center
4272 Fremont Avenue North
Seattle, WA 98103
Refund policy
Refunds up to 30 days before event
Description
1/8 The Round 164:
Miranda Zickler (Kuinka), Little Wins (Andrew Vait of SISTERS), Lacey Brown,
spoken word poet

Matt Quarterman

,
and live painter

Lindsey Schoeneman
@ Fremont Abbey Arts Center
7:30p show, 7:00p doors
All ages, mostly seated, bar w ID, PG13
No one turned away for lack of funds
ABOUT THE ARTISTS:


"Described by NPR Music as joyous folk pop, Kuinka "laces modern folk and Americana with an electronic jolt, waltzing along the grooved edges of dream-pop, synth-pop, and Brooklyn's mid-aughts guitar-rock revival" (Vanyaland). Their genre-defying music features several different lead singers, four-part harmony, and eclectic instrumentation including cello, banjo, synthesizers, ukulele and electronic percussion. For all of their sonic experimentation, the Seattle quartet's songs and live shows are linked by an infectious energy that remains present in everything they do." - Artist Bio
[Andrew Vait of SISTERS]
https://www.kexp.org/read/2018/9/12/sisters-andrew-vait-finds-big-sound-new-project-little-wins-hear-let-me-your-heart/
"Lacey Brown's voice is a treasure. If anyone could sound evocative and innocent at the same time, it is Lacey Brown. Playful but in control, it's Lacey Brown. Bothered but constrained, Lacey Brown again. She has the type of pure, vibrant voice that one never gets tired of hearing." ~ Andy Ingram, Poptek Records

"The records ooze love and sincerity, which is a rare thing. " ~ Joel Hartse, The Stranger
https://vimeo.com/294045701
https://www.youtube.com/watch?v=pMHMF4BqvoA
https://laceybrownmusic.bandcamp.com/releases

ABOUT THE SHOW:
THE ROUND
Music | Poetry | Visual | Collaboration


Three songwriters sharing the stage,
Alternating with a slam poet,

Visual artists creating live,

Joined by a mix of backing musicians,

While the audience sits quietly a few feet away from a low stage,
All together to create a unique evening of high quality & collaborative arts.
----------------------------------------------------------------------------------------------------------------------
EVENT INFO:
- Fremont Abbey is ADA accessible on either level.
- Please refrain from talking or texting during the show.
- Please limit photos during the show.
- No video from the seating area please.
- We have a mix of normal chairs, some tall chairs, and standing room in back.
- Seating is not reserved unless noted.
- We are an all ages venue.
- Kids 10 & under are free at Abbey Arts concerts & arts events unless noted.
- Arts Connect provides free tickets for nonprofit workers, low income families, and veterans
- Volunteer opportunities are available for most shows (include free entry) www.fremontabbey.org/volunteer
- All attendees & artists agree to adhere to the Abbey Respect Policy. All are welcome. No hate speach, no weapons. www.abbeyarts.me/respect
----------------------------------------------------------------------------------------------------------------------
ABBEY ARTS, SEATTLE | NONPROFIT 501C3, NON-RELIGIOUS, EST. 2005
Presenting welcoming music, arts & cultural experiences for people of all ages & incomes.
We support low income families, veterans, and humanitarian nonprofit workers with free event tickets. http://www.fremontabbey.org/artsconnect
Venue rental info & more: http://www.fremontabbey.org/rent
Concert & events calendar: http://www.abbeyarts.me
Home Venue: Fremont Abbey, 4272 Fremont Ave North, Seattle, WA 98103 / 206-414-8325
Ballard Homestead: 6541 Jones Ave NW, Seattle