THE ROOTS OF ITALIAN TASTE: REVISITING SEVEN-THOUSAND YEARS OF CULINARY TRADITIONS

Friday, November 18, 2016 from 1:00 PM to 3:00 PM (CST)
Event Details
On the occasion of the Week of Italian Food in the World,
(November 14 - 20, 2016),
the Italian Cultural Institute and Eataly are pleased to present
THE ROOTS OF ITALIAN TASTE:
REVISITING SEVEN-THOUSAND YEARS OF CULINARY TRADITIONS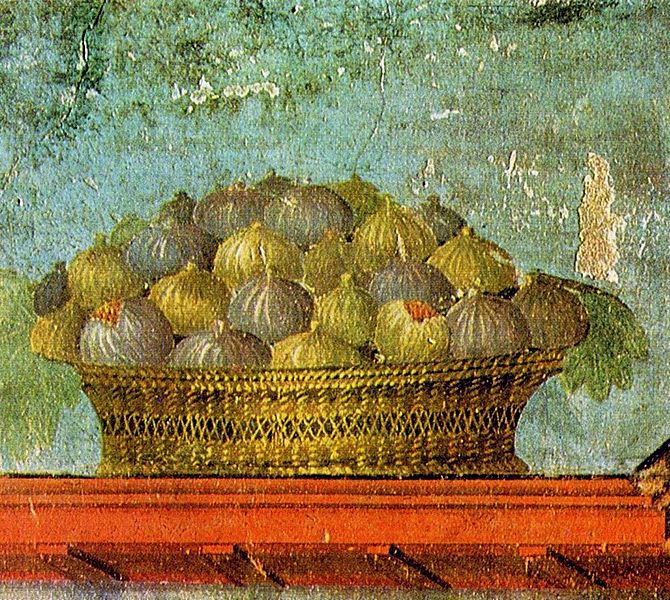 Friday, November 18th at 1pm
Eataly
 43 E Ohio Street
Many traditional Italian ingredients can be tracked back to prehistoric times, since the first domesticated plants were cultivated during the Neolithic period. Professor Laura Motta will provide us with an historical overview, based on recent archaeological and ethnohistorical research, exploring the past lives of Italian traditional food from Romans' cookbooks to Medieval monasteries and Fascist propaganda. 
At the conclusion of the event, guests will have the opportunity to taste a selection of food prepared by a chef of Eataly from ancient recipes, as well as learn how to cook them.
Laura Motta is an environmental archaeologist with a specialization in archaeobotany. She received a degree in Classical archaeology from the University of Pisa, as well as a Master in environmental archaeology and a PhD at Cambridge. Formerly at the University of Siena, Laura Motta has been a professor at the University of Michigan since 2001. Her research centers upon food as material culture, seen through the lens offered by archaeological remains. She is interested in the social and cultural context of food production, preparation, consumption and disposal. She has 30 years of field work experience ranging from late Roman farms in Etruria to Hellenistic rural villages in Egypt; from Early Rome and the first Latin cities to the Copper Age. Currently, she is concerned with the Bronze and Iron Ages, focusing especially on the investigation of the agricultural economy and food production and consumption patterns during the emergence and rise of more complex forms of social and political organization as well as the formation of the earliest urban centers.
When & Where

Eataly
43 E Ohio St
Chicago, IL


Friday, November 18, 2016 from 1:00 PM to 3:00 PM (CST)
Add to my calendar
Organizer
Italian Cultural Institute of Chicago
Italian Cultural Institute of Chicago
500 N Michigan Ave., Suite 1450
Chicago, IL 60611
Currently active in all the major cities of the five continents, the ninety Italian Cultural Institutes serve as an ideal meeting place for intellectuals, artists, and cultural operatives, as well as for ordinary citizens, both Italian and foreign, who wish to establish or maintain a relationship with our country. By acting not only as a showcase and source of current information on Italy, but also as a driving force behind initiatives and projects of cultural cooperation, the Italian Cultural Institute has become a focal point for both the Italian communities abroad and the growing demand for Italian culture throughout the world.

By extending the role of Embassies and Consulates, the Italian Cultural Institutes offer the most effective tools for promoting a worldwide image of Italy as a center of production, preservation, and dissemination of culture from the Classical Age until today. Along with organizing cultural events in a vast array of areas, including art, music, cinema, theatre, dance, fashion, design, and photography, the Italian Cultural Institutes:


Offer the opportunity to learn Italian language and culture through the organization of courses, the management of libraries and the preparation of educational and editorial materials;
Provide the networks and the premises to facilitate the integration of Italian operators in the process of cultural exchange and production at an international level;
Provide information and logistic support to public and private cultural operators, both Italian and foreign;
Continuously support initiatives aimed at promoting an intercultural dialogue based on the principles of democracy and international solidarity.
THE ROOTS OF ITALIAN TASTE: REVISITING SEVEN-THOUSAND YEARS OF CULINARY TRADITIONS