Anxiety Support shared in Community with Support, Tools & Story
About this event
Once a month, Village Well hosts The Roots: an anxiety support group geared towards helping us cope in these Pandemic times. We do this by sharing story and strategies for one hour.
Flow
*Introductions and Intentions
*Blessing
*Teaching/Healing/Story
*Closing
The Guest Speaker will choose a charity and all donations will go directly to that organization.
Upon registration, a Zoom link will be sent 24 hours prior to the class, along with details for our time together.
Please reach out directly if you would like to pre-register using Venmo @Michelle-Walsh-72
All are welcome. Please reach out with any questions to myvillagewell@gmail.com
See all Events at www.myvillagewell.com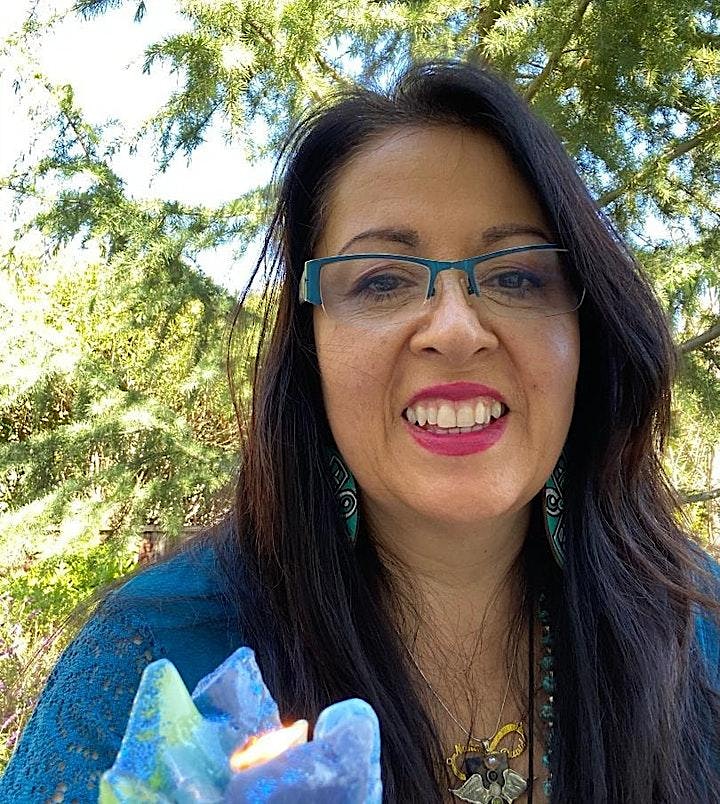 Yvonne Velasco Brock: Creating an Altar Space
January 12 from 7 - 8 pm PST
Yvonne Velasco Brock, MATP/CSG, is an Indigenous Spiritual Counselor of Maya, Mixeca and Apache heritage, who supports people to gain insight and balance, and amplify personal power through spiritual and holistic exploration. Yvonne has a MA in Transpersonal Psychology, a Graduate Certificate in Spiritual Guidance, and is a member of Spiritual Directors International. She combines Transpersonal theory and Indigenous wisdom to offer diverse tools for people to become empowered by their own wisdom. These tools include individual and group facilitation, Spiritual and Contemplative practices, and Creative Expression. Yvonne is also an artist.
www.yvonnebrock.com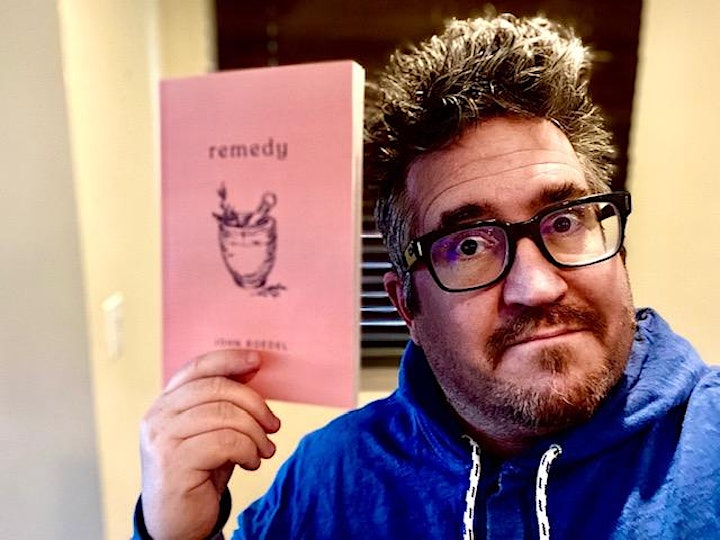 John Roedel: Story through Poetry
February 9 from 7 - 8 pm PST
John Roedel is an improv comedic who "stumbled" into writing a few years ago as his life began to fall apart all around him. During his dark night of the soul, John began to have fake conversations with "God" on Facebook to poke fun at his spiritual and personal crisis.
What began as a flippant way of making light of his doubts in the Divine turned into something he wasn't at all prepared for: God wrote back.
Since creating the popular "Hey God. Hey John." blog on Facebook three years ago, John has tackled such topics as his journey to mental health wellness, his lack of faith, the joy and pain of raising a child with autism, and grief, all in the form of a simple conversation with "God."
Eventually, these conversations transformed straight into poetry that has touched hundreds of thousands of people all around the world.
John's newest book "Remedy" has been on the Amazon bestseller list for poetry since its release this past November.
www.johnroedel.com
Organizer of The Roots: Anxiety Support
My name is Michelle Francois-Walsh. I was born and raised in the Bay Area in California. Together, my husband and I are raising five daughters. As a former educator turned Weight Watchers Coach, my journey back Home to myself began almost twenty years ago when I lost 100 pounds. A yearning began to grow inside of me to create a sacred space designed for women to gather and share authentically, while supporting one another. A container to be...seen, heard, held.
"Life School" can be tricky, and the truth is, we are not meant to travel alone. Our journey becomes more seamless when we are part of an inclusive community. I feel incredibly honored to be on the path, where together we amplify our inherent goodness. My hope is that you will join us and become part of our collective sisterhood.
Having the innate gift of recognizing other's potential, I also offer One-on-One and Group Coaching sessions.
Our Website: www.myvillagewell.com   
Contact: myvillagewell@gmail.com 
Podcast: https://anchor.fm/michelle-walsh
Facebook: www.facebook.com/myvillagewell
Instagram: www.instagram.com/myvillagewell