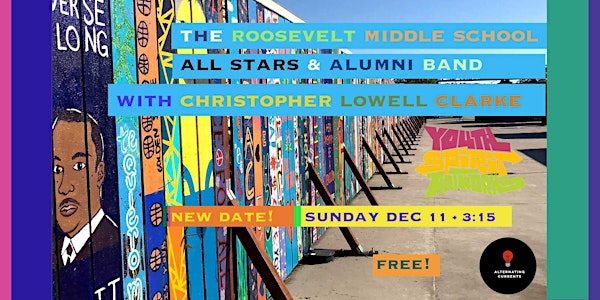 The Roosevelt Middle School All Stars & Alumni Band @ Youth Spirit Artworks
Led by Music Director Randy Porter with Guest Artist Christopher Lowell Clarke, a spirited concert featuring current students & alumni.
When and where
Location
Youth Spirit Artworks 1740 Alcatraz Avenue Berkeley, CA 94703
About this event
1 hour 30 minutes

Mobile eTicket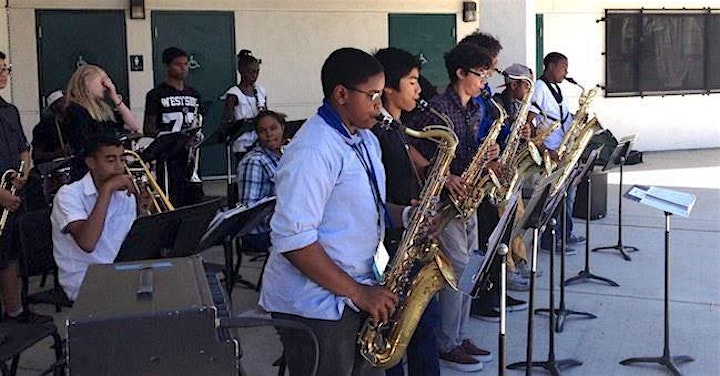 The Roosevelt Middle School All Stars & Alumni Band with Guest Artists Christopher Lowell Clarke @ Youth Spirit Artworks
NB: Sunday, December 11 at 3:15 pm.
Led by the inimitable Randy Porter, music director, composer, musician and educator – with guest artist Christopher Lowell Clarke – the band featuring current all stars and alums will present an eclectic range of contemporary tunes and jazz standards in a convivial outdoor setting.
(Don't forget to bundle up!)
The event is free, with donations invited to support Youth Spirit Artworks, the Roosevelt Music Program, OUSD Summer Music Camp and Alternating Currents.
Interested in being a Blue Ribbon Sponsor of the show? Contact us!
Due to a 74% chance of rain for the original date, the show is now moved to the following week, Sunday, December 11 at 3:15 pm.
Band members include:
Adelina Lopez - guitar
Aleya Lopez, alto sax
Amaya Lopez, guitar + singer
Brody Vong - guitar, drums
Christopher Lowell Clarke, Guest Artist - trumpet
Diego Arias - bari sax
Dorian Anaya Zamora- alto sax
Erich Butler - drums
Moses Heida - bass
Noah Hayes -
Pierce Mitchell - trumpet/drums
Ryan Luong - trombone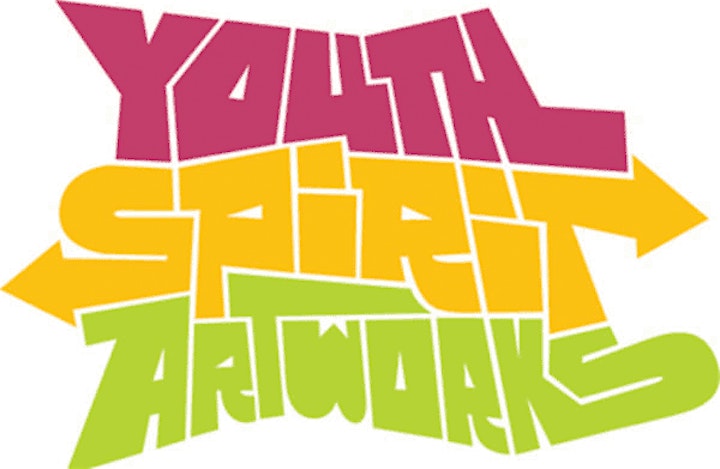 Youth Spirit Artworks
Youth Spirit Artworks (YSA) is an interfaith "green" art jobs and job training program located in Berkeley, California which is committed to empowering homeless and low-income San Francisco Bay Area young people.
YSA was founded in 2007, as a response to the enormous employment challenges of older homeless and low-income youth, by one of the initiators of the Alameda County Homeless Youth Collaborative, who had observed first hand at the Telegraph Avenue Homeless Youth Drop-In Center the unmet needs of transition age youth for jobs and jobs training programs.
The mission of Youth Spirit Artworks is to use art jobs and jobs training to empower and transform the lives of youth, giving young people the skills, experience, and self-confidence needed to meet their full potential.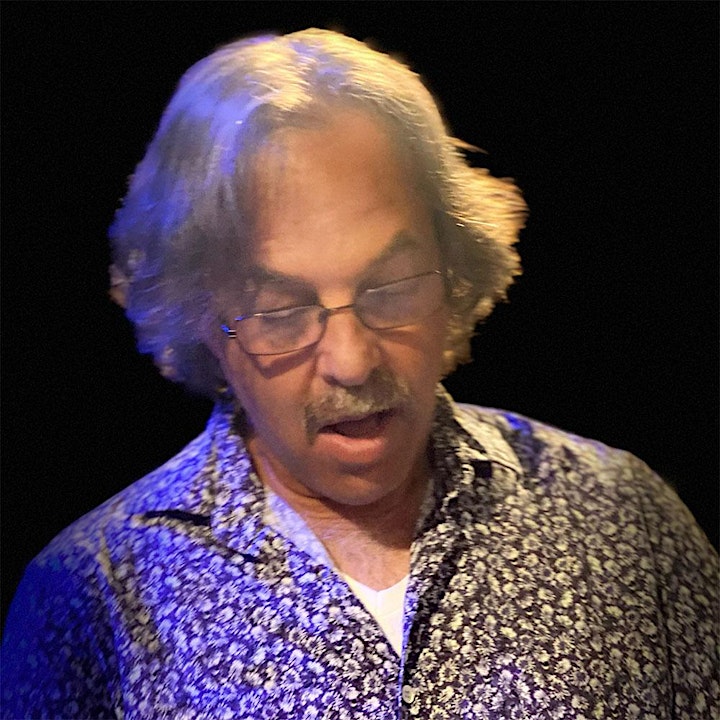 RANDY PORTER, Musical Director
Randy Porter has been creating music as a multi-instrumentalist, composer, and improviser for a long time. He has written for a variety of ensembles from solo to symphony orchestras. He has collaborated with many musicians over the years to make music with his students including Terry Riley, The Sun Ra Arkestra, Kronos, Quartet, Cypress Quartet, Vinny Golia Large Ensemble, Vijay Iyer, Sean Jones, Dan Plonsey, Julian Lage, and many more.
Randy has been a mainstay at the annual Summer Solstice Chapel of the Chimes Garden of Memory concert in Oakland performing his compositions on a variety of prepared instruments.
He is also the Lead Teacher of the Oakland Unified School District's free Jazz Summer Camp.
MORE: KRON TV Aug 22, 2017 story by Vince Cestone: "Teacher of the Week: Oakland music teacher and composer Randy Porter."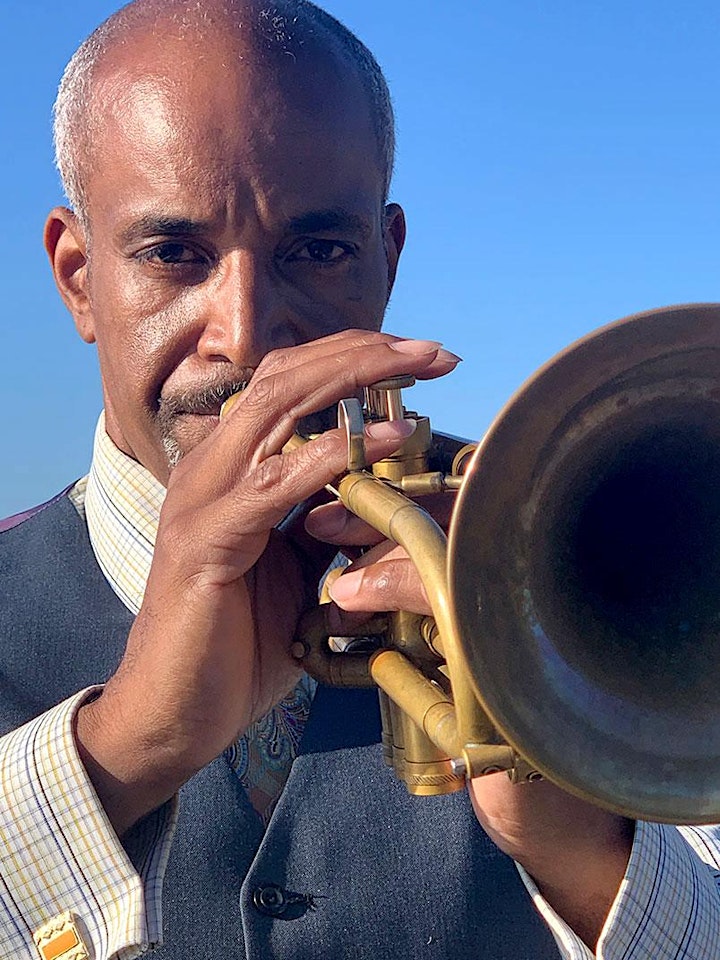 Christopher Lowell Clarke
Christopher Lowell Clarke began playing trumpet in the fourth grade. While attending School for the Creative and Performing Arts in Cincinnati Ohio, he participated in the Symphonic Orchestra, Concert Band and Jazz Band. After high school, Chris attended the College Conservatory of Music, at University of Cincinnati, majoring in Jazz Studies and Studio Music Performance. In 1992, Chris received the Fisk Middleton Young Emerging Jazz Artist Scholarship and performed at the East Coast Jazz Festival in Rockridge, MD.
Anxious to sow his professional oats, Chris left school in 1993 and worked as a musician with Carnival Cruise Lines off and on for the next four years, living in Atlanta, New York, Los Angeles and Puerto Rico. Chris moved to San Francisco in 1997. He has performed with the Contemporary Music Ensemble at the Monterey Jazz Festival and led his own quintet at the Fillmore Jazz Festival. Now, one of the most sought after trumpet players in the Bay Area, Chris continues to develop his professional career.
Hear some of Christopher's tracks on Alternating Currents' SoundCloud Playlist.