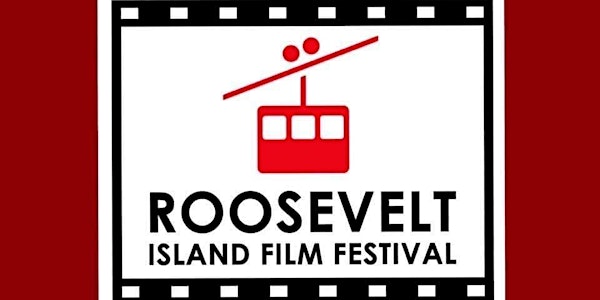 The Roosevelt Island Film Festival
Screening of Quality Independent Feature Films & Short Films from filmmakers around the world. Watch a cinematic ride of all genres !
By Roosevelt Island Film Festival
Date and time
June 21 · 6pm - June 25 · 6pm EDT
Location
Main Street Theatre 548 Main Street New York, NY 10044
Refund Policy
Contact the organizer to request a refund.
Eventbrite's fee is nonrefundable.
About this event
2023 Schedule
Wednesday 6-21
6:30 RED CARPET
7:30pm SHORTS BLOCK 1
"Chinese Laundry" 15:00 Italy/US
"Two Dollars" 8:24 Australia
"Like a Dog" 19:52 Turkey
"Dress To Impress" 5:22 United States
"In Passing" 10:23 Unites States
Thursday 6-22
6:30 RED CARPET
7:30pm SHORTS BLOCK 2
"Tiger In The Subway" 9:13. United States
"A Day For Santo" 16:11 United States
"The Burning Red" 15:00 Italy
"Flash Crash" 12:33. Netherlands
"Nocturnal Burger" 27:26 India
"All That You Love" 14:46 Australia
Friday 6-23
6pm - 7pm Independent Filmmaker Panel (Church)
7:30pm RED CARPET
8:30pm FEATURE BLOCK 3
"Hamlet Horatio" (Drama) 1:40. United States
SATURDAY 6-24
10:00am FEATURE BLOCK 4
"The Light In The Darkness" (Drama) 1:28. Spain
11am RED CARPET
12pm SHORTS BLOCK 5
"Beat" 5:43. United States
"Desert Sky" 14:25 United States
"Two Wrongs" 9min United States
"How To Hack Birth Control" 10:00 United States
"Stars Behind The Clouds" 14:12 United States
3pm FEATURE BLOCK 6
"Curral De Moinas" The People's Bankers (Comedy) 1:41 Portugal
4:30 Red Carpet
5:30pm SHORTS BLOCK 7
"Beach Day" 13:53 United States
"August Sings" 8:00 Austria
"Anna Robot" 14:59 United States
"Zero Coordinates"18:01 Iran
"AJ's Story" 27:28 United States
6:30 RED CARPET
7:30pm SHORTS BLOCK 8
"Blue Fire" 20:43 United States
"Trip Upstate" 11:43. United States
"Survivor"13:30. Turkey
"Zero Method" 22:33. United States
"He Can Sleep On The Couch" 20:40 Isreal
11am Red Carpet
12:00pm FEATURE BLOCK 9
"An Extraordinary Affair 1:40 (Drama) United States
2:15 SHORTS Block 10
"Cold Feet" 27:00 Japan
"Loved" 14:00 United States
"The Anniversary" 8:23. Canada
3:15-4:30 Panel
5:15pm LOU MARTINI Jr. LIFETIME ACHEIVMENT Block 11
"Sober" (Not in competetion). United States
Lou Martini Jr. Reel Body Of Work
About the organizer
Roosevelt Island Film Festival is dedicated to the discovery of American and International filmmakers from around the world. The festival seeks to discover, support, and inspire quality independent feature films and short films, showcasing exceptional work to audiences and highlighting the categories of Female Filmmaker, NYC Filmmaker, Comedy, and International Filmmaker.