Description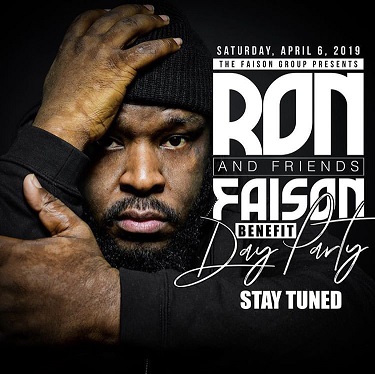 On Saturday April 6th, The Friends & Family of Ron Faison will be throwing a benefit Day Party! As many of you already know, Ron was diagnosed with a rare blood cancer earlier this year. Fighting cancer can be very expensive so, the purpose of this day party is to offset some of his expenses.
Though this is a serious occasion, this will not be a sad one! Come out and help us celebrate life, while helping with a good cause! The attendence of your favorite DJs, promoters, and party goers are already confirmed! We'd love to see you too!
To celebrate your birthday or to reserve table service, email TheOfficialFaisonGroup@gmail.com or DM @TheFaisonGroup on Instagram!