Description
Click Here to hear a special "Super Early Bird" announcement from 1969 Mick Jagger himself!
Click Here to see what people are saying about RSCE.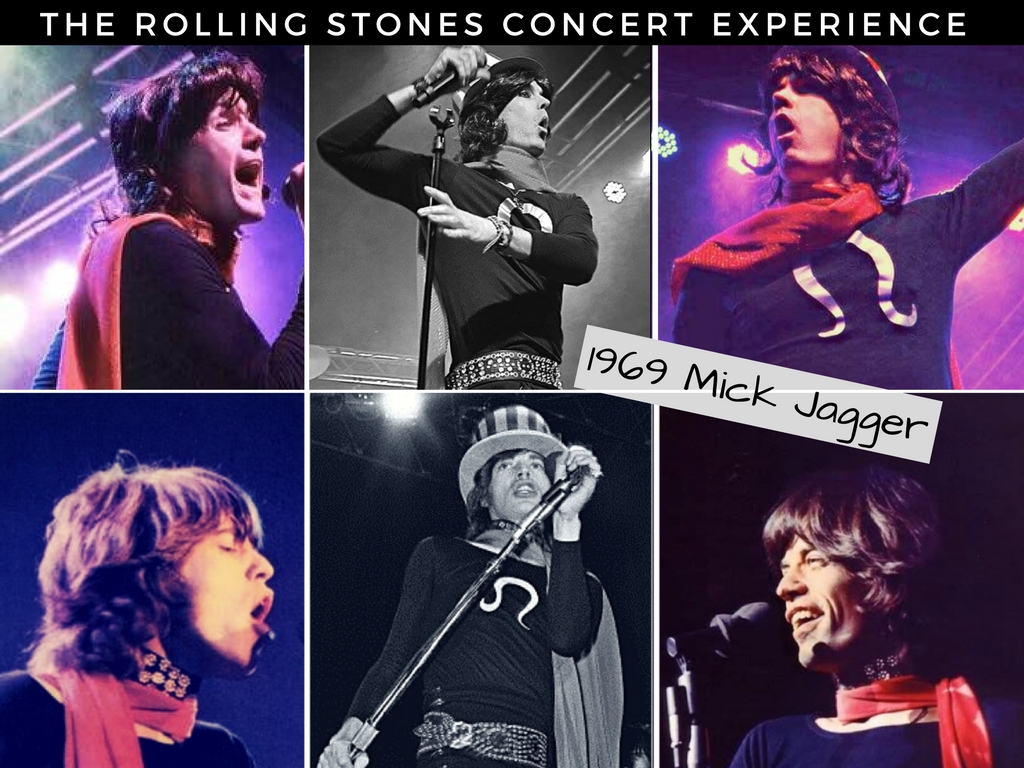 ...What if you could travel back in time and see the greatest rock & roll band of the last 50 years, "The Rolling Stones" performing live, right there in front of you, on their 1969 world tour?
With a young Mick Jagger slinking around to songs like "Satisfaction", "Honky Tonk Woman" and "Jumping Jack Flash", you're amazed at the level of energy vibrating from those songs you've heard so many times on the radio.

How about the bands infamous 1972 world tour?
By then the band would be wearing jumpsuits, lots of eyeliner, and rocking the stage with a full 8-piece band fresh off the release of their "Exile on Main St." album.
Maybe you prefer the more seasoned version of the band from more recent years? Let's not kid ourselves. They've still got it...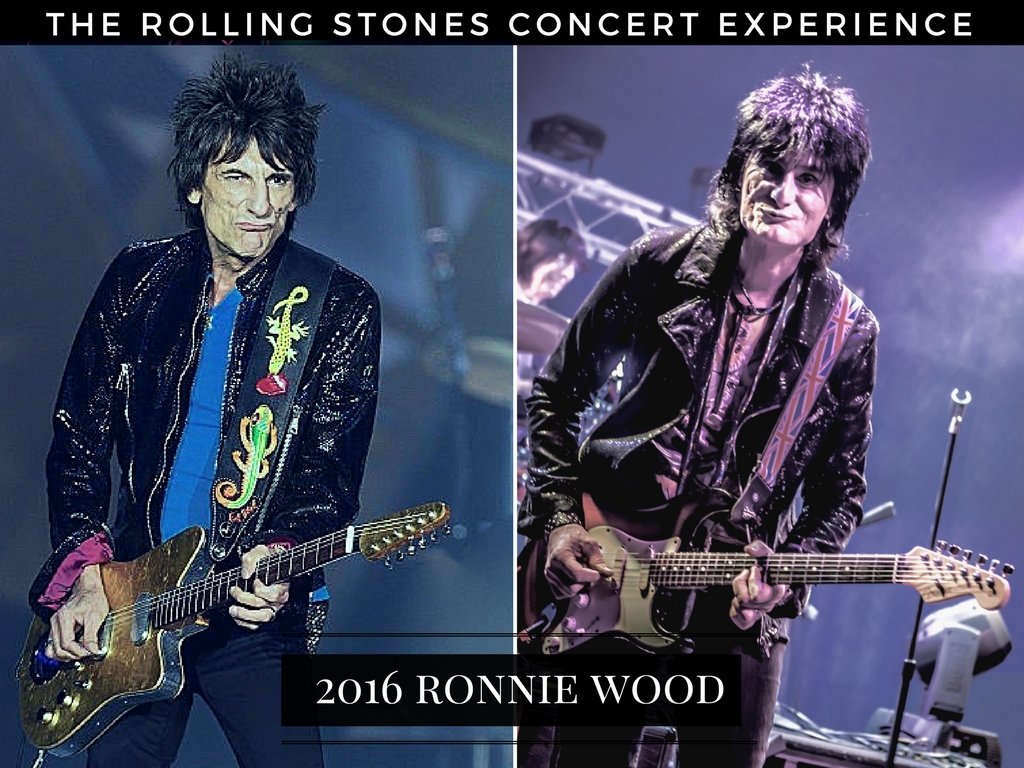 And wouldn't it be a cool touch to see the band performing with modern day guest artists like Christina Aguilera or Sheryl Crow?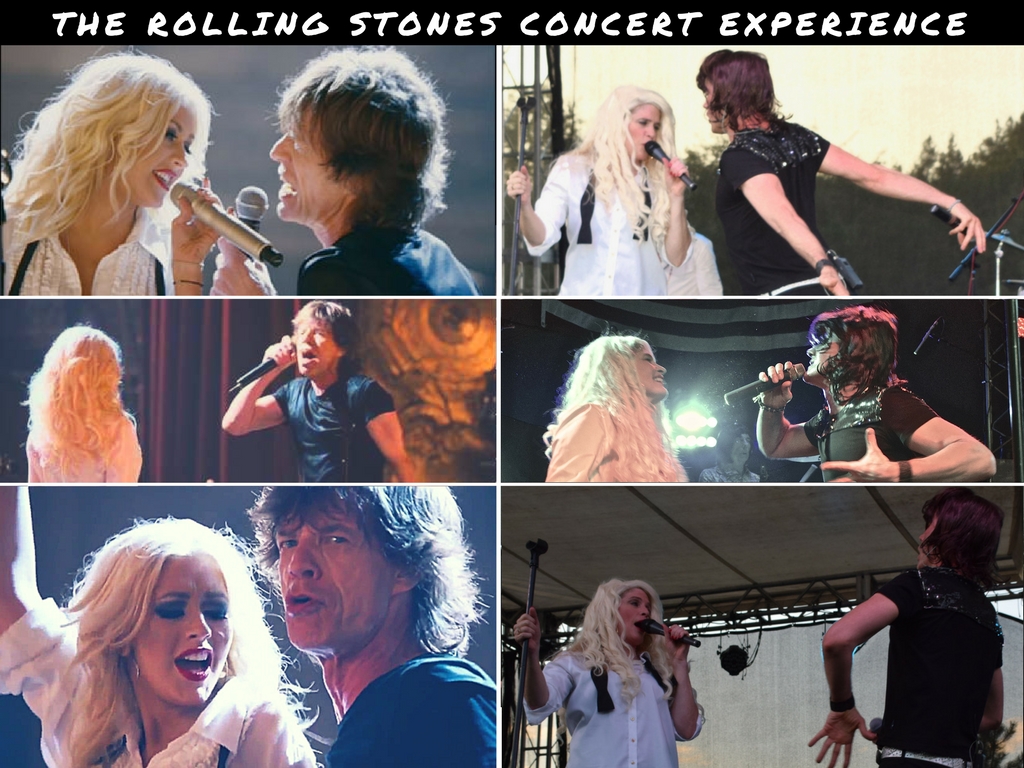 No matter what decade of The Rolling Stones you prefer - You win. Why?

Because with "The Rolling Stones Concert Experience" time travel exists.

As the lights go down, the crowd roars, and the band takes the stage, you feel stunned at how real it all becomes.

As though the greatest rock & roll band of the last 50 years just stepped out right here in front of you.
Then, just as the first chord begins to play to that song you've heard so many times before, suddenly it's as if you've been transported to a different time.
Immediately you begin to realize that this just might become the best night of your life...
---
Louie G's is proud to present what many are calling the closest you can get to a private concert with Mick Jagger, Keith Richards and the rest of the band playing just a few feet in front of you.
Authentic enough for even the most diehard "Stones" fans to immerse themselves into, but yet vibrant enough to rivet even the folks who never really thought they knew too much "Stones"
With spot-on live recreations of songs like Paint It Black, Sympathy For The Devil, Start Me Up, and more you'll feel like the greatest rock & roll band of the last 50 years just stepped out right in front of you.
---
This show is all ages with full bar for guests over 21 years of age and is expected to sell out.
Tickets:
Purchased at the door or day of show - $30
Avanced General Admision - $25
Super Early Bird Special - $20
Special guests taking the stage at 8:00pm.