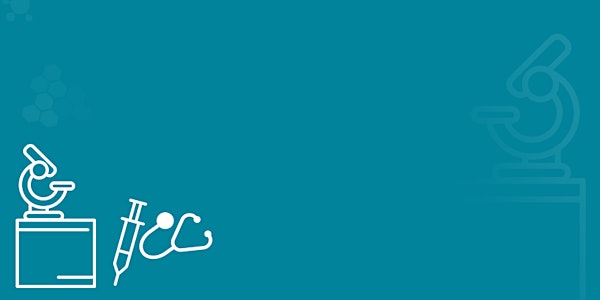 The Roles And Responsibilities of a HIPAA Privacy & Security Officer
The Roles And Responsibilities of a HIPAA Privacy & Security Officer
Refund Policy
Contact the organizer to request a refund.
About this event
Date: Jul 11, 2023
Time: 1 PM EST
Duration: 60 Mins.
Level: Intermediate to Advanced
Group Packages: Please contact ben@complyrules.com
Description
Discussions, presentation, and webinars regarding HIPAA regulations are usually addressed from the perspective of what the regulations entail, the necessity of compliance with the regulations, and the consequences of willful neglect or non-compliance.
This presentation addresses HIPAA regulations from a different perspective - from a personal perspective - from the perspective of the person in charge of moving an organization or facility toward full compliance with HIPAA. The by-product of this presentation will be both an understanding of, and a detailed job description for, a position mandated in the regulations - the HIPAA Security/Privacy Officer.
Why you should Attend:
The HIPAA regulations are numerous, complicated, often vague, and affect every person working in a healthcare facility. Compliance with HIPAA will require a unique individual to lead the charge - an individual whose education, background, experience, and demonstrated skill sets offer the opportunity for that person to succeed in achieving the goals of that position. This is a new position to most healthcare facilities. So understanding who this person should be, what is required of the person with this job title, and with whom this person will interface is vital to every healthcare organization with the goal of achieving full compliance with HIPAA.
Areas Covered in the Session:
Position Goals
Position Requirements (education, experience, skill sets, etc.)
Position Responsibilities
Stay Abreast of Regulations
Initiate compliance with HIPAA (according to regulations)
Ensure continuous progress toward full compliance
Develop appropriate security/privacy policies & procedures
Oversee and deliver appropriate training programs to all employees
Track compliance with HIPAA regulations at the facility & individual levels
Track access to PHI
Investigate and resolve HIPAA Violations
Apply sanctions to HIPAA Violators
Manage any Information Security Personnel
Prepare a Department Budget
Hold Business Associates accountable for their own compliance with HIPAA and the list goes on
Who Will Benefit:
Someone interested in becoming a HIPAA Security/Privacy Officer
Someone who will make the decision for Hiring a Person for this Position
Practice/Hospital Administrators
MDs and Healthcare Professionals
IT Professionals
Facility Managers
Business Associates of Healthcare Facilities
Attorneys
Any Person who Deals Directly or Indirectly with PHI
Additional service: (Personalized session)
We also do various similar customized events for our clients and it is specially tailored as per the client's requirement. We arrange calls between clients and our course instructors to better understand the training requirement and accordingly a training program is designed. The course duration ranges between 90 Mins and 12 hours. Most 6 hours and 12 hours of classes are split into 2 to 3 days considering customer convenience.
We have 500+ consultants who are associated with us and each have their own specialization example GxP, GMP,GLP, 21 CFR, Computer system validation, FDA Audit & Inspection, Bioassays, Design Control, Data Integrity, FDA regulation, Clinical compliance, and almost everything that falls under Risk, Quality and Compliance arena in the Life Science industry.
If you think that your team needs some kind of boost, update or refresher in Risk management and Regulatory compliance then let me know and we can design a highly cost efficient program for you.