The Role of Youth, Media and the Arts in the Future of Afghanistan

Saturday, July 19, 2014 from 6:30 PM to 9:30 PM (PDT)
Event Details
Teen International Media Exchange
And
International Orphan Care
Present a
Panel Discussion on
The Role of Youth, Media and the Arts in the Future of Afghanistan
at the
Ninth International Youth Mediia Summit
Welcome Address
Honorable Sosan Kajoumi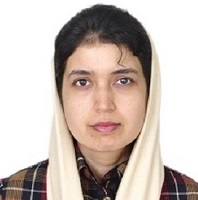 Third Secretary, Legal Section and Cultural Activities
Consulate General of Afghanistan in Los Angeles.
Moderator
Mariam Atash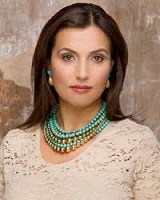 Attorney, Social Entrepreneur and Journalist
Ms. Atash has an extensive background in business, government and journalism. She was a television anchor for American Abroad Media, hosting a public affairs program to connect the U.S. and Afghanistan. She has been a commentator on CBS, NBC, PBS, Al Jazeera English, NPR and the Voice of America. Currently she is President of PlanetPix Media and Entertainment Group.
Panel Participants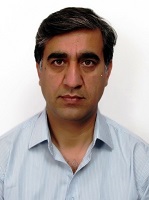 Wais Yameen – Kabul
Advisor for Afghan Delegates to International Youth Media Summit
Mr. Yameen works for the United Nations Office for Project Services in Kabul. He has taught classes in information technologies, English and science. Since 2006 he has worked as the Summit's Kabul commentator, filming documentary footage and interviewing Afghans for collaborative projects.
Susan Atai – Herat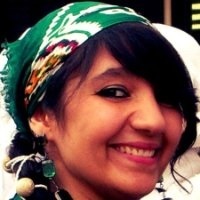 Afghan Delegate to International Youth Media Summit
Ms. Atai is the CEO of the ADIB – Afghan Development and Inspiration Bureau. ADIB is an organization working to create economic growth and development within Afghanistan. Ms. Atai is curator of the Color Wings: Afghan Youth Art Exhibit and has produced a documentary about the artists which will screen during the discussion.
Masooda Yusufzai – Kabul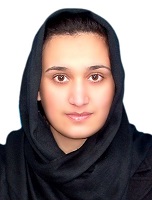 Afghan Delegate to International Youth Media Summit
Ms. Yusufzai is graduating with a degree in Economics from Kabul University. "Higher education will let me convince my countrymen, my family and society that women can accept more responsibilities and bring change." After graduation she will work with USAID and continue contributing to the development of her country.
Dr. Dean Sherzai – California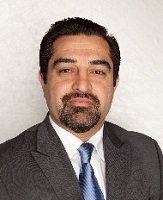 Doctor of Neurology, Loma Linda University Medical Center

Dr. Sherzai is the former Deputy Minister of Public Health, Afghanistan (2002-2005). He implemented some of the most successful health care initiatives in the country's history: the first ever nation-wide health care plan, a successful immunization campaign and a rapid educational and distribution plan for nursing, midwifery and community health workers. He currently teaches at Loma Linda University.
Ariana Delawari – California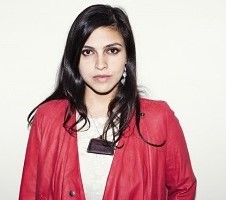 Musician, Filmmaker, Photographer, Actor and Writer.
After graduating from USC School of Cinematic Arts, Ms. Delawari began a ten-year documentation of her father's post 9/11 homeland. We Came Home, the resulting feature length documentary, won Best International Documentary Awards at the Sao Paulo International Film Festival and the Mexico International Film Festival.
Mariam Ahmadi-Simpson
Senior Producer, Al Jazeera International, Los Angeles 
Ms. Simpson received her master's degree in journalism and public affairs from the American University in Washington, DC in 2007. She launched operations for the international news channel, Al Jazeera, in the West Coast of the United States and currently works as senior producer for the network.
While she covers global issues, Ms. Simpson has a special interest in stories about the people of her native Afghanistan.
---
During the holy month of Ramadan, Muslims fast from sunrise to sunset. The evening meal to break the fast is Iftar. Following the panel discussion, there will be an Iftar for the panelists, Summit delegates and invited guests sponsored by Adaptive Medias, Inc.
Dress Code: Business casual

Donations to support the participation of the Afghan delegation at the Summit will be gratefully accepted.
When & Where

Soka University of America
1 University Cir St
Pauling Hall Room 216
Aliso Viejo, CA 92656


Saturday, July 19, 2014 from 6:30 PM to 9:30 PM (PDT)
Add to my calendar
Organizer
International Orphan Care
International Orphan Care (IOC) is a non-profit, non-sectarian, non-political, humanitarian organization incorporated in the State of California and qualified as a charitable organization under Section 501(c)3 of the US Internal Revenue Code. The federal tax identification number for IOC is 33-0547951.
Since the Soviet invasion in 1979, the people of Afghanistan have endured lives filled with deprivation, brutality and anguish. An entire generation has lost their childhood. Over 1.5 million have lost one or both parents, and over 700,000 orphans are living in sub-poverty conditions. International Orphan Care (IOC) provides education, healthcare, nutrition and vocational training so that these children will be healthy and productive members of their community.


The mission of IOC is to provide the orphans of Afghanistan with HOPE (Help the Orphans be Productive and Educated).
The Role of Youth, Media and the Arts in the Future of Afghanistan