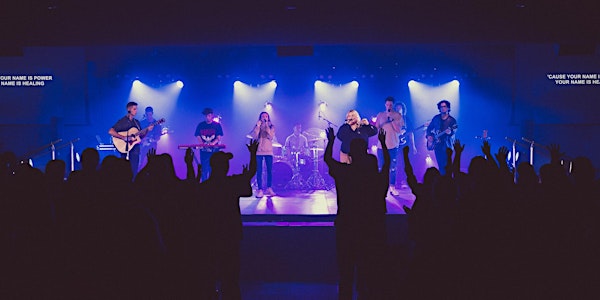 The Role of the Pastor with the Worship Leader Intensive
A creative, on-campus intensive learning experience where pastors and worship leaders learn together.
When and where
Location
Trevecca Community Church of the Nazarene 335 Murfreesboro Road Nashville, TN 37210
Refund Policy
Contact the organizer to request a refund.
Eventbrite's fee is nonrefundable.
About this event
This creative, on-campus intensive learning experience will feature:
Pastors and worship leaders attending class TOGETHER
Degree and non-degree persons attending TOGETHER
Practical, hands -on worship theology and leadership skills training
Enriching dialogue with dynamic worship influencers
Worship with hundreds of students
A creative environment for development within the pastor/worship pastor community
Opportunities to develop student diversity and intercultural relationships
Opportunities for pastoral leadership and worship practitioners to design and develop multicultural and diverse strategies for worship ministry
Attendance that may count toward "Lifelong Learning" credit for Nazarene ministers
Optional graduate credit and discounts on worship degree programs
Dynamic speakers, musicians and clinicians include:
Dr. Chris Williamson • Dr. Oscar Williams • Dr. Robert Morgan • Pastor Tim Fischer • Babbie Mason • Dr. Stephen Newby • Dr. T.E. Schofield • Dr. Sam Green • Dr. Alice Patterson • Dwight Whitworth • Nick Robinson • Craig Adams • TESTIFY • Mark Hosny • Dr. Tim Sharp • Dr. Dan Boone • Kevin Bond • Dr. Byron Spradlin • Matt Price • Rob Frasier • and more!
Intensive teaching sessions include, but are not limited to:
The role of the pastor as worship leader
The role of the worship leader as pastor
What every senior pastor wishes their worship pastor/leadership knew
What every worship pastor/leadership team member wishes their senior pastor knew
5 principles for building a strong team
7 dangers every pastor/worship pastor staff must avoid
Strategies for ministering to unhealthy family relationships in the pastor/worship pastor community
How to deal with transition when everything is already in transition
Identifying and responding to congregational culture
The dynamics of building relationships
The theology of relational worship
The worship cycle
Mastering life before it's too late!
Knowing when it is time to "rest"
Learning how to speak edification, exaltation and adoration into the worship service
What is Scripture-led worship?
How to build trust between the pastor and worship leader
Leaning in on the practice of affirmation
God's ultimate purpose for worship
The intensive also includes special worship opportunities, including:
Babbie Mason worship concert
2 chapel services
Testify worship choir concert
This event is open to all worship leaders and senior pastors!
Pricing:
$399 for an indivudal
$500 for a team of 2 (senior pastor and worship leader together)
Includes all meals, teaching sessions, concerts, chapel services and more
Schedule:
Monday, January 23 | 3:30-8:30 p.m.
Tuesday, January 24 | 9:30 a.m.-8:30 p.m.
Wednesday, January 25 | 9 a.m.-8:30 p.m.
Thursday, January 26 | 9:30 a.m.-8:30 p.m.
Friday, January 27 | 9 a.m.-12 p.m.