Description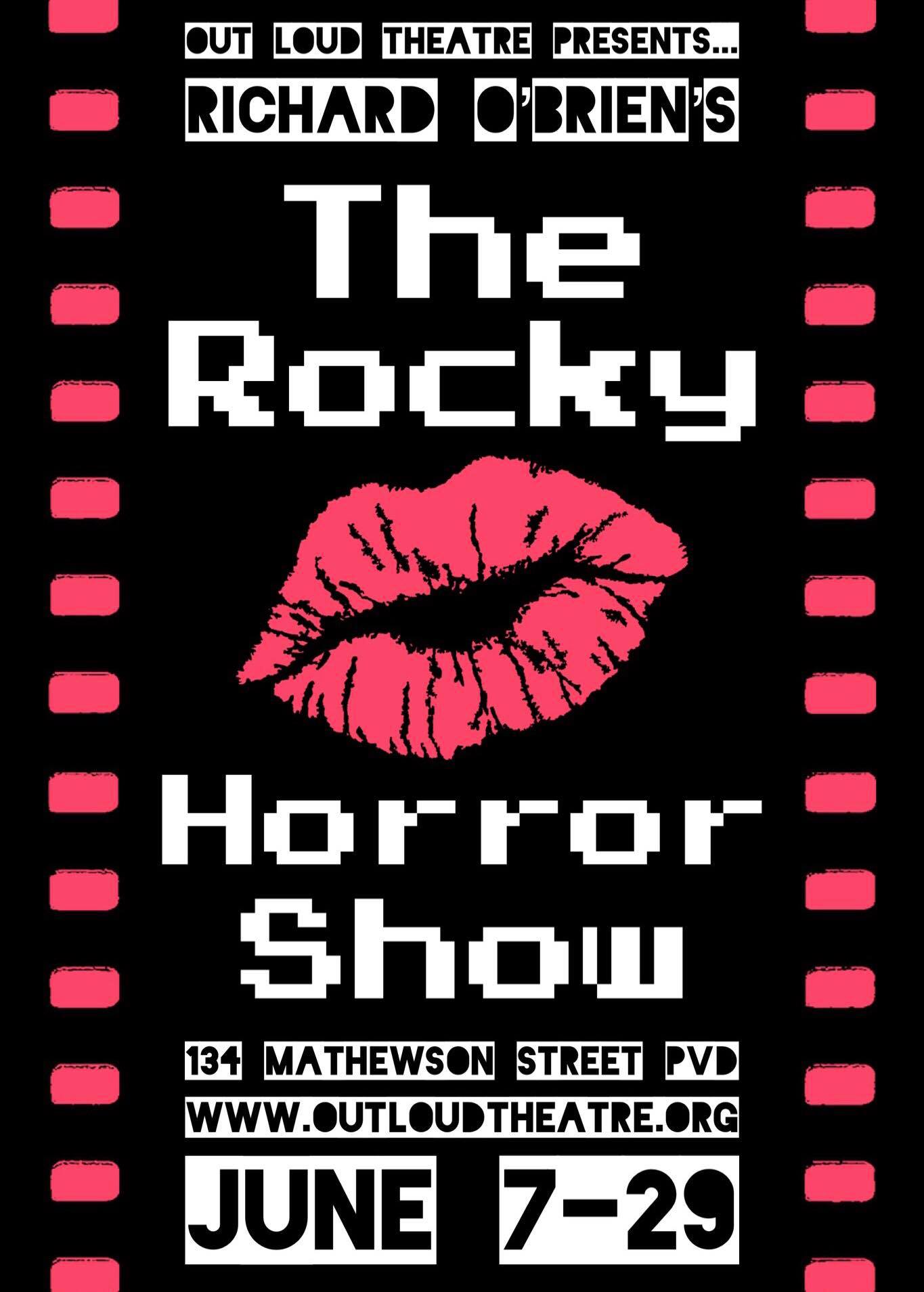 THE ROCKY HORROR SHOW
Music, Lyrics, & Book by Richard O'Brien
June 2019

"The Rocky Horror Show" is presented by special arrangement by SAMUEL FRENCH, INC.

In this cult classic, sweethearts Brad and Janet, stuck with a flat tire during a storm, discover the eerie mansion of Dr. Frank-N-Furter, a transvestite scientist. As their innocence is lost, Brad and Janet meet a houseful of wild characters, including a rocking biker and a creepy butler. Through elaborate dances and rock songs, Frank-N-Furter unveils his latest creation: a muscular man named "Rocky."

This deliberately kitschy rock 'n' roll sci-fi gothic musical is more fun than ever.

ALL TICKETS ARE $25 (AVAILABLE ONLINE ONLY)
No refunds or exchanges are available for this production.

PERFORMANCES
FRIDAYS & SATURDAYS IN JUNE!

June 7 - 10PM PERFORMANCE
June 8 - 10PM PERFORMANCE

June 14 - 8PM PERFORMANCE
June 15 - 2PM PERFORMANCE

June 21 - 8PM PERFORMANCE
June 22 - 8PM PERFORMANCE

June 28 - 8PM PERFORMANCE
June 29 - 8PM PERFORMANCE

ENSEMBLE

DR. FRANK N' FURTER: John Cunha
RIFF RAFF: Maggie Papa
MAGENTA: Chelsea Cook
COLUMBIA: Lily Ferreira
ROCKY: Zephyr Goza
DR. SCOTT: Josh Raymo
EDDIE: Kyle Renee Newport
BRAD: Jeremy Chiang
JANET: Beth Alianiello
THE CRIMINOLOGIST: Ted Clement, Patricia Hawkridge

PHANTOMS
Rachel Beth Beauregard
Kylie Chartier
Clark D'Agostino
Shannon Donnelly
Ray Fournier
Victor Jessop
Derek Smith

USHERETTES
Erika Fay Greenwood
Daria-Lyric Montaquila
Katie Russell

CREATIVE TEAM

DIRECTION BY: Kira Hawkridge
MUSICAL DIRECTION BY: Emily Turtle
ASSISTANT DIRECTION BY: Alijah Ileana Dickenson & Megan Hamblen

STAGE MANAGEMENT BY: Siobhan LaPorte-Cauley
ASSISTANT STAGE MANAGEMENT BY: Nicole Petta, Deryn Ordway, Dan Garcia
PRODUCTION MANAGEMENT BY: Nicole Petta

TECHNICAL DIRECTION BY: Marc Tiberiis II
ASSISTANT TECHNICAL DIRECTION BY: Clark D'Agostino
SET & LIGHTING DESIGN BY: Marc Tiberiis II
SOUND DESIGN BY: Nick Schmidt
COSTUME DESIGN BY: Emma Impagliazzo, Trey Hendley, and Jen Stavrakas
HAIR / MAKEUP DESIGN BY: Tabi Baez