Description
Join us for The RoastMary, a fundraiser celebrating Rosemary Oglesby-Henry, CEO & Founder of Rosemary's Babies.
Tickets include parking, lite bites and one helluva party. Pg-13
The celebration will be held July 20, 2019 at the JL Columbia Center from 6-10pm. You don't want to miss this 40th Birthday Party. It will be a Fun(ny)& Fabulous event because "perfect is boring and average just will not do."
The emcee is Tyrone Dubose of TV One's Unsung. Celebrity Roaster ERNEST THOMAS an American Entertainer known for Everybody Hates Chris, What's Happening & Malcolm X.
Other local and national celebrity guests include Sweet Biscutt, Comedian Yosef Yisrael, Khrys Styles, Jaliah Oglesby, Lenette Beasley.
Rosemary request no gifts but ask you support the organization by choosing to make:
$20 donation, gift cards (walmart, kroger, target, uber) or a gift from RBC's Wish List
All donations support Rosemary's Babies Company and filling our Petal's Pantry. Donations (CASH OR GIFT) ACCEPTED AT THE DOOR. EVERY PERSON MUST REGISTER.
Maximum Capacity 200 : No dress code restrictions.
Details:
NO CASH BAR. Wine & specialty drink provided. Drink responsibly (Guests can bring drinks).
FREE PARKING : Stay on Columbia Parkway, huge lot
Catering: Liming Time (Trinidadian & American Cuisine)
Desserts: Treats by G & Poohs Pasties
Decor: Visions Event Design & PKA. A Perfect Party As You Wish
DJ TSweet, Karaoke & Music
Event Sponsors: Mayo Home, UC, First Financial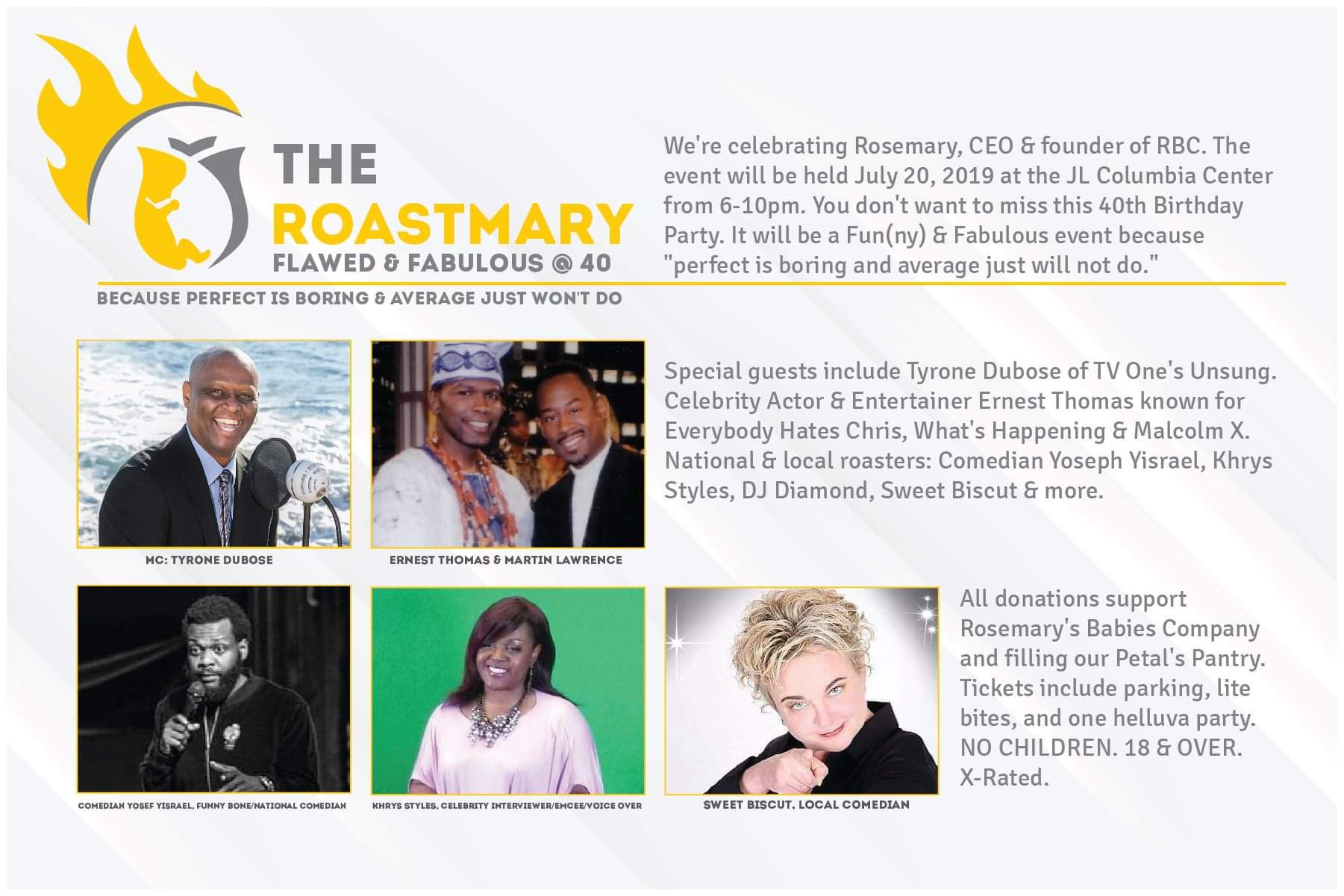 ---
Tyrone DuBose, TV ONE UNSUNG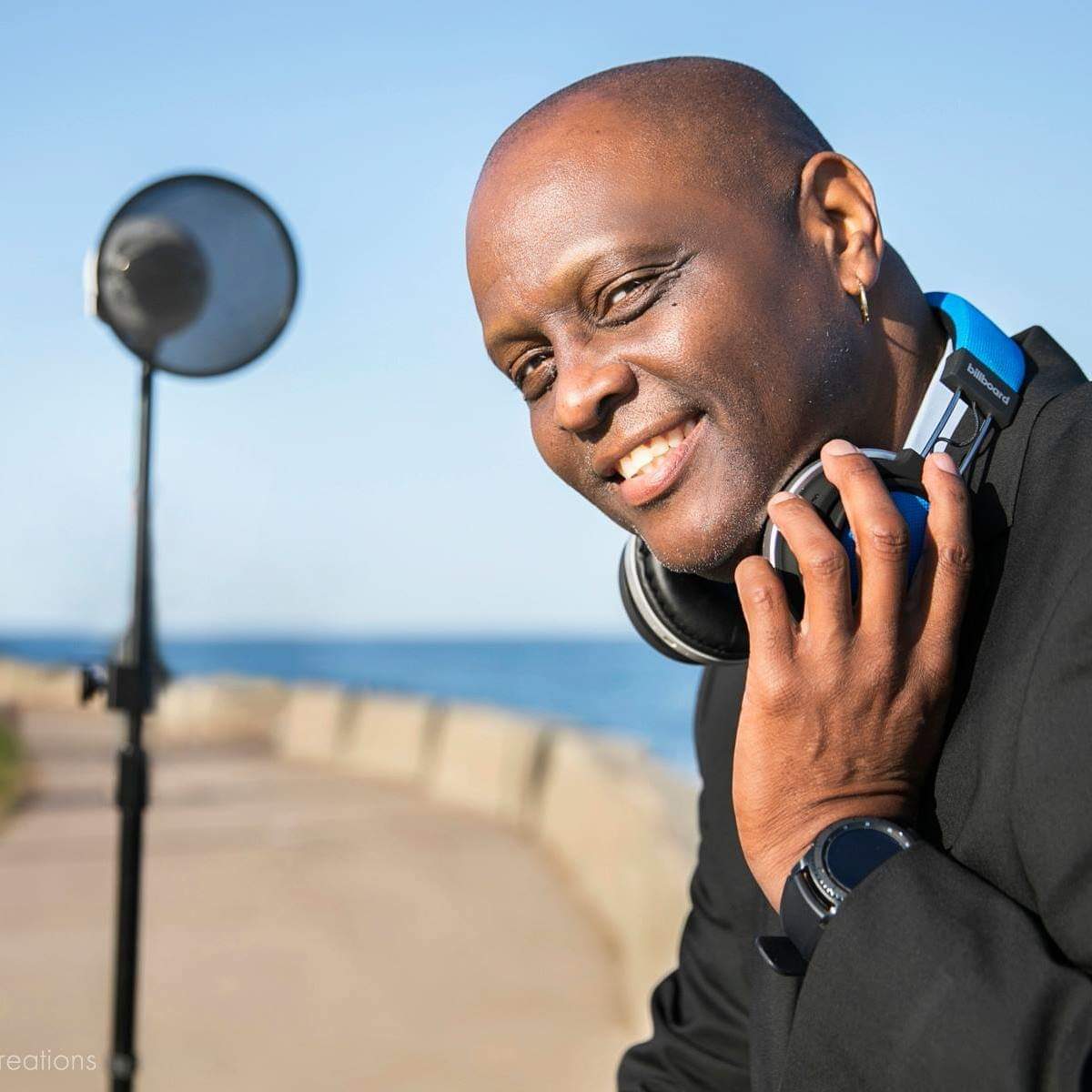 Ernest Thomas, American Actor/Comedian, Headliner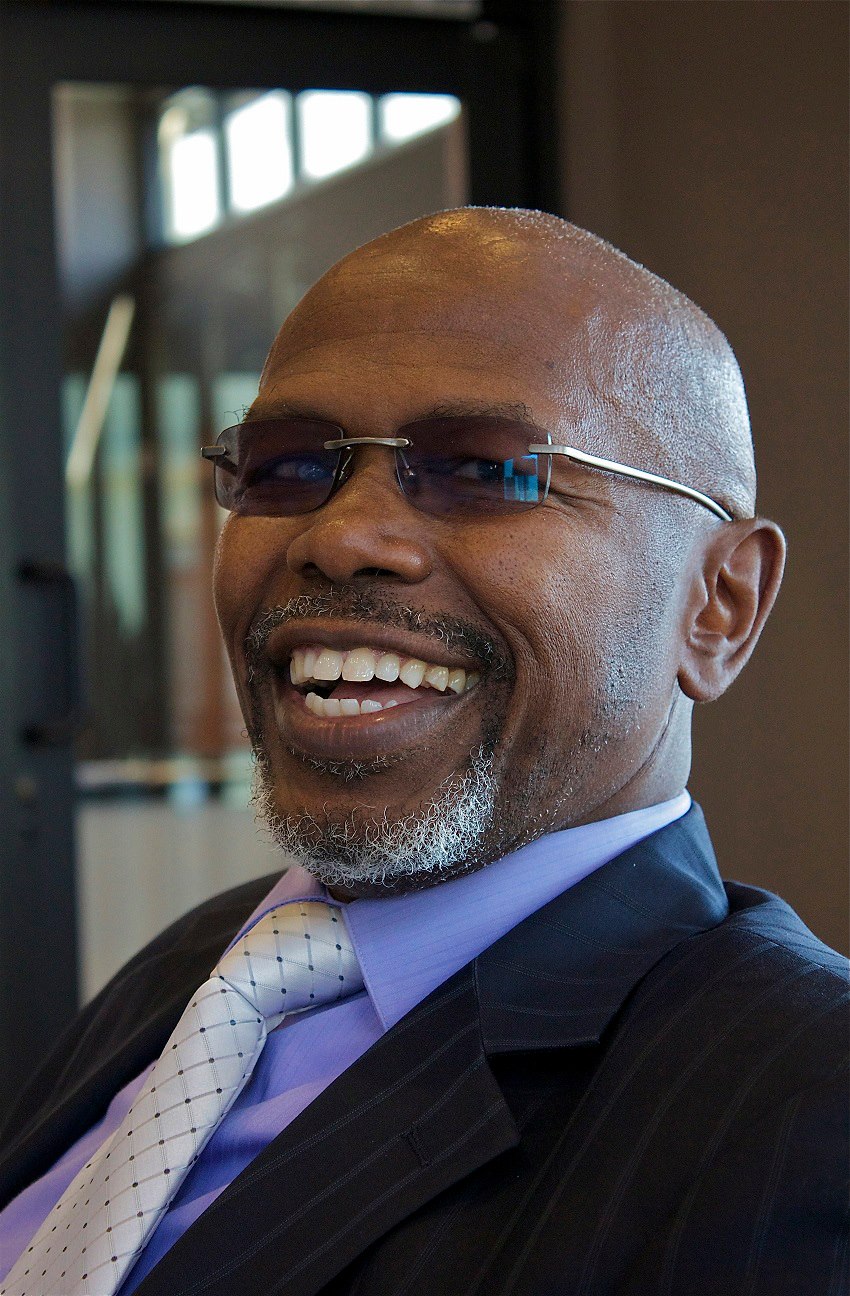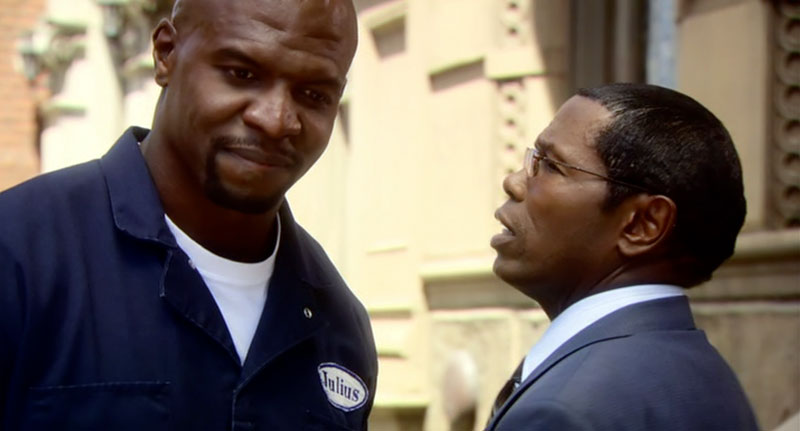 Comedian Yosef Yisrael, Funny Bone/National Comedian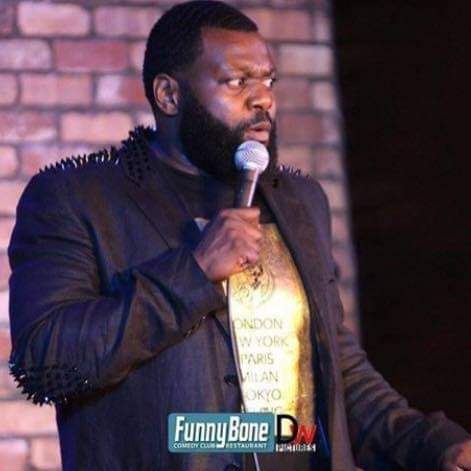 Sweet Biscut, Local Comedian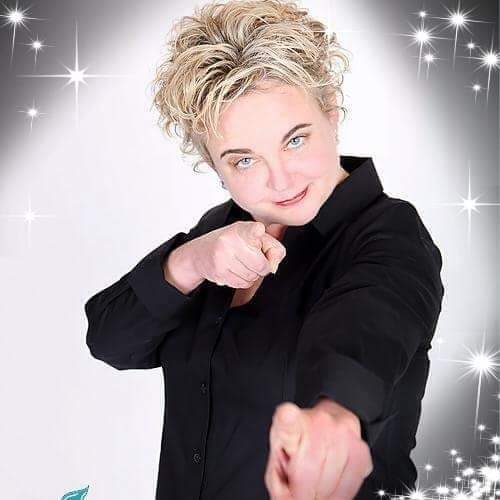 Khrys Styles, Celebrity Interviewer/Emcee/Voice Over