The Roadside Graves, The Pines, Miles Nielsen and the Rusted Hearts and Union Specific Barnstormer

Thursday, August 7, 2014 from 7:00 PM to 11:30 PM (CDT)
Who's Going

Loading your connections...
3 of your friends are going.
Share it to get more people on board!
Share

Sara Haughty
San Francisco, California

Luke Picard
London, United Kingdom

Rick Vespucio
Florence, Italy
Event Details
Thursday August 7th, 2014
Doors @7:00 P.M.
Music @ 8:00 P.M.
Tickets $17 in advance/ $20 at the gate
Hayrack rides to and from the barn
Free Parking
Free Camping
Bring your own Coolers.
Vendors selling food and non-alcoholic beverages
Art Gallery
Bonfires
 The Roadsides Graves return to the barn! Also performing: The Pines, Miles Nielsen and The Rusted Hearts and Union Specific!
---
THE ROADSIDE GRAVES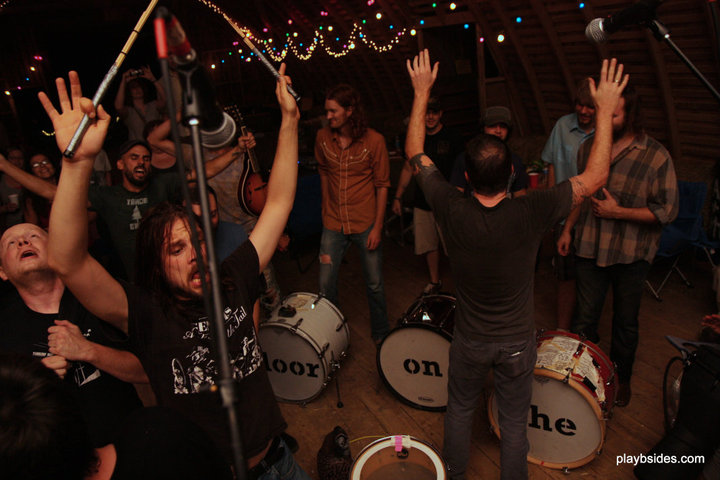 "My Son's Home is well-stocked with stirring narratives and sketches that just happen to be almost unremittingly obsessed with the crypt. Yet what's really remarkable about the record is the band's ability to treat death from so many different perspectives and with such a widely divergent range of moods and sympathies.There are moments of haunting, fragile stillness here...Perhaps most admirably of all, the Roadside Graves excel at the brave and difficult paradox of suffusing death with life, injecting vivacity and humor into their reflections on mortality." -Pitchfork 

"Like The Band before them, the New Jersey group pull from several different genres – country, folk, Cajun, southern gospel, and big-time rock 'n' roll – to produce something that can maybe only be called American Music." -Aquarium Drunkard 

"Alt.country rascals Roadside Graves got heavy meta with a jam about "dirt on my lip and blood in my eye" after the singer split his face open with his mic and bled everywhere. I should have taken video because I can't find anything that comes close to the level of musicianship these tatted-up guys guys now display." -Paste Magazine 

"Roadside Graves' seven members stamp up a roadhouse-gospel-soul sound with John Gleason's naturally pinched, uneven voice pitched uneasily but tunefully over it. The result is like a more unsettled version of The Felice Brothers, letting lots of raggedy spontaneity seep into the band's folksy, approachable songs."-The Onion AV Club 

"Timeless melodies, riveting harmonies and vivid, memorable songwriting. Yes, the Roadside Graves love America; now it's only a matter of time until America returns the favor." -New Jersey Star Ledger 
THE PINES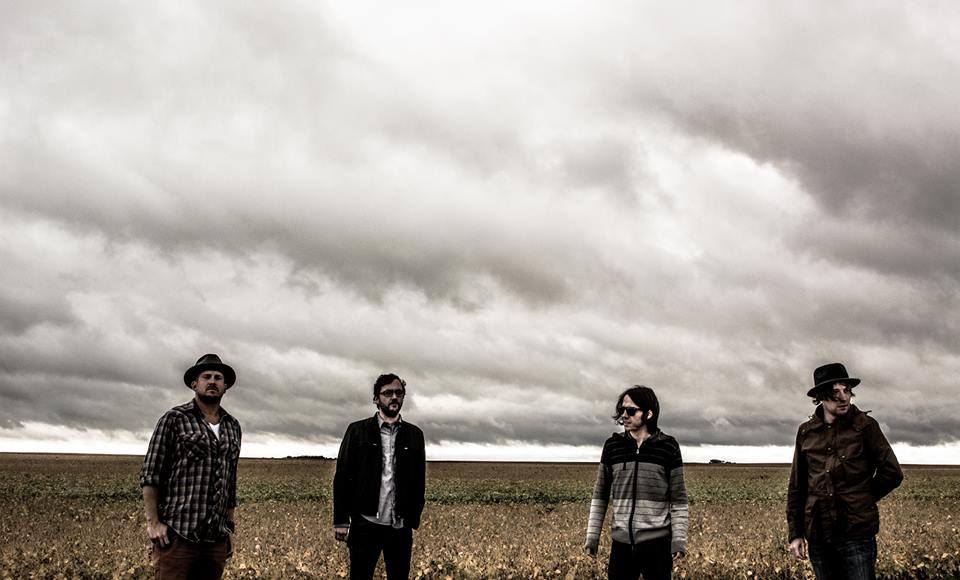 ABOUT THE PINES
Founded by Iowa natives David Huckfelt and Benson Ramsey, indie-roots band The Pines surprisingly actually met in Arizona, where they both lived in a Mexican barrio and first began playing together. Forming The Pines, they returned to the Midwest, moving to Minneapolis, a city that has launched many folk and rock acts from Bob Dylan to The Replacements to The Jayhawks. Like these Twin Cities legends, The Pines weave together many musical styles to create their own unique sound that is hip and haunting. The son of Greg Brown's producer and sideman Bo Ramsey, Benson was reared on folk and blues music and those influences continue to shine through, even on louder electric songs. David shares Benson's deep love for traditional music, and together the two craft songs that evoke the ancient, while incorporating newer rock and pop grooves. Both strong writers, singers and instrumentalists, David and Benson have distinct voices that complement each other, causing audiences and critics alike to tout them as a powerful young force in American roots music.
"simply and eloquently stated sonic poetry…the real deal." Acoustic Guitar
"richly resonant indie-folk in the vein of Bon Iver, Calexico and Mason Jennings" The Onion A.V. Club
"a hushed mix of acoustic and electric guitars and keyboards creates a kind of haunted landscape…an affecting portrait capturing an American journey" All Music
"a soundtrack of American gothic intensity…a stunner of an album." Vintage Guitar
 MILES NIELSEN and The Rusted Hearts
Let it snap, let it roll, hands clap, drums crash, Teletones and solos—somewhere between a bar and the recording studio, Miles Nielsen stirs up his very own brand of Beatle-esque Cosmic Americana. Lilting pop-rock arrangements and sunny melodies hide deeply affecting lyrics and, tucked away between a long forgotten country folk steel guitar, bouncing bass and smooth-as-butter keys lies a little piece of Midwestern bliss.
Miles is a singer/songwriter who was born in Rockford, IL, home of Cheap Trick and Symbol, and power pop DNA runs through the core of his songs and performances. Thirteen years spent playing bars, clubs and theaters has seen him perform as a vocalist and lead guitarist in many Midwest bands, such as Harmony Riley, HMS and, most recently, as a member of the Appleton, WI, ensemble Cory Chisel & The Wandering Sons. As if this weren't enough he also fronts his own band, Miles Nielsen and co-owns the FUSE recording studio in Rockford, IL that has served as a recording home for Cory Chisel.
Miles grew up knowing that his life would be a journey filled with musical adventure and tall tales. A family tradition of music reaching all the way back to his great-grandfather left Miles no choice but to follow in the same melodic foot-steps. Miles has said, "Most of my childhood was spent on a tour bus traveling across the country with Cheap Trick", which is where his solid songwriting skills and engaging stage presence began to develop.
The earliest songs he produced bore the marks of childhood concerns—"No New Skin Ever Again" shows Miles wondering if his first serious wound will ever heal. "Don't Wanna Be a Bricked Up Window" sees the writer imagining life as a window and expressing the fear of never being able to see clearly or to dream again. These were the songs that sparked the belief in Miles that there was a way to use his daydreams creatively. Miles' view that "songwriting has always been a way for me to meld the world of dreams and real life together" can be seen in the imaginative and expressive songwriting process that he has developed. To take the next step and see Miles Nielsen live is to go beyond the recordings and enter into that world of dreams, where you will experience an emotional and intimate experience that will leave you wanting to laugh, cry and dance. After all, as the man himself says—"Music is the only language that can speak to everyone's soul."
Miles Nielsen is something new and refreshing. Combining his inventive musicality with cues taken from influences such as Tom Waits, The Beatles, Otis Redding and his father Rick Nielsen, Miles has found that healthy and rare balance of the familiar and the innovative. With 'CD Baby' saying that his debut album "... is as if Josh Rouse sang for Jellyfish in some alternate universe of goodness." and 'Absolute Powerpop Review' stating "... you'll be sucked in." Miles is doing something right. Featuring a fantastic guest lineup of musicians including Bun E. Carlos of Cheap Trick, Danny Louis of Gov't Mule and Marc Ford of The Black Crowes, "Miles" is sure to impress listeners, as much as his live shows have been impressing those in the know for years. Give his debut disc one listen, and you'll agree that it's honest, it's real, it's refreshing and it's something Miles looked deep inside himself to find. After all he has to continue the tradition of heartland rock 'n' roll that few can claim—"That sound?" he asks, "It came from the Midwest."
http://www.myspace.com/milesnielsen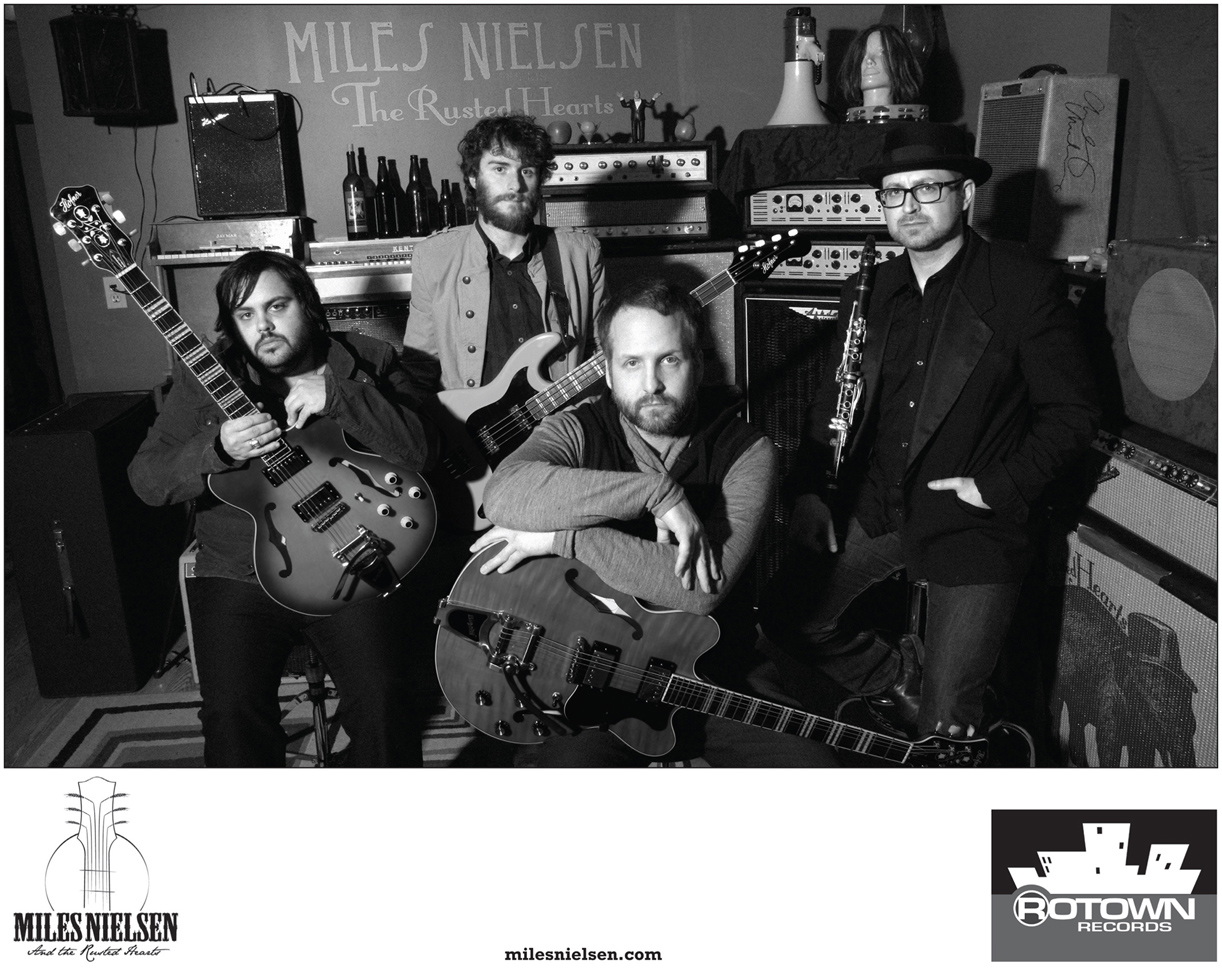 UNION SPECIFIC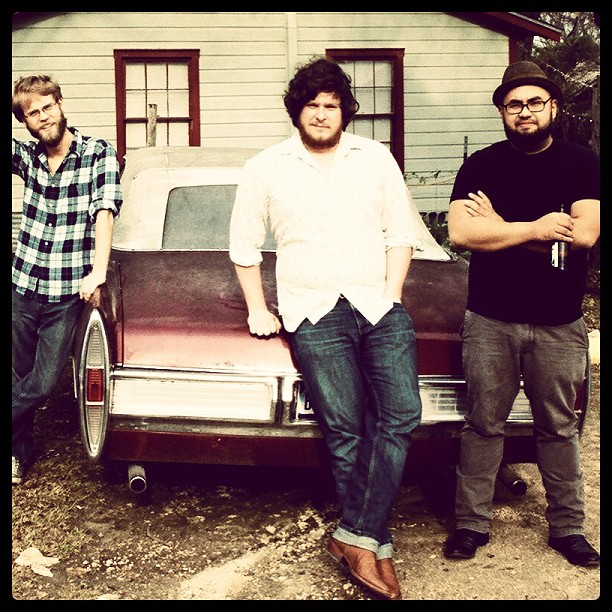 The lights can get very hot. When you are the last band to go on for the night, the "headliner" as they call it, after having all night to warm up, those lights can be especially glaring. And, as they begin to fully beat onto the backs of Tyler Wallace, Gregg Maher, and Kim Taruc, of the Austin, TX rock and roll, country, whatever the kids call it, band,

Union Specific

, the sweat begins to pour out from under those "awful hats" and into the singers' sometimes hollow yet, keenly alert eyes. Any seasoned expectantly listening showgoer, would note that the beads which begin to wet the mops of hair and beard of those up under the lights, do not accrue by way of discomfort. No, rather, this kind of sweat is a product of the hard work this rag-tag outfit has shelled out over the past four years in order to be successful in whatever capacity they could. 
Since the off chance meeting of singers, guitar players, Gregg Maher, and Tyler Wallace in Sherman TX in 2008, with the later addition of bass player Kim Taruc, and whatever drummer will have them for the evening, Union Specific has played over 200 shows in the past year alone. The now iconic Ford Expedition, christened "The Union Special", has logged hundreds of thousands of miles, as the band has toured nationally across the greater Midwest, and east coast regions, not to mention the countless drives across the great state of Texas to play shows, and parties, in the big cities, and small towns that speckle the terrain like so many tiny dots on Gregg's handy GPS. Listen to the lyrics behind the steel guitar heavy, harmony droning, Gram Parsonsy, rock and roll, and one can pick out stories about faraway lands, some of which Union Specific has, in their own way, managed to make not seem like such the dreamlike distant destinations they once were.
When & Where

Codfish Hollow Barn
5013 288th ave
Maquoketa, IA 52060


Thursday, August 7, 2014 from 7:00 PM to 11:30 PM (CDT)
Add to my calendar
Organizer
Codfish Hollow Barnstormers
Live music in a barn in the Hollow.
ALL AGES (6 and under free) bring your kids, bring your grandparents!!!
Bring your lawn chairs. (for outside seating only)
...

Bring a blanket.

Coolers welcome!


The Roadside Graves, The Pines, Miles Nielsen and the Rusted Hearts and Union Specific Barnstormer