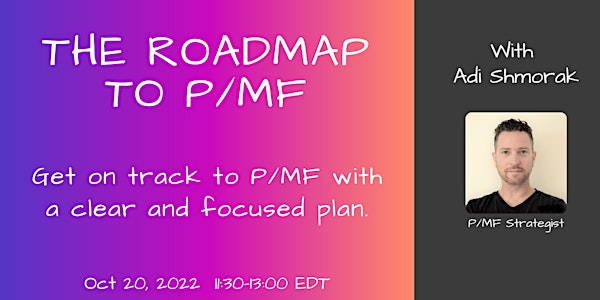 The Roadmap to Product/Market Fit
Find focus and a plan to get you on track to Product/Market Fit. Let me save time, money, and heartache on your journey to P/MF.
About this event
Two years!
That's how long it takes to achieve Product/Market Fit (on average). Seven years till exit!
That doesn't count the 90% of startups who gave up before.
Don't get lost on the way. Join me in this masterclass to get the roadmap to P/MF ...
I'll help you plan your way to P/MF, including:
What's the first step to take which doesn't require a CTO or a dev team
How to crack and validate your market, Ideal Customer Profile, and Value prop
What pitfalls to avoid so you don't end up like 90% of founders, who thought they had it, but didn't
Examples from real startups - for inspiration and lessons-learned
Your questions answered - I'll stay till the very last question
Important note:
I have given this masterclass many times to hundreds of Israeli entrepreneurs. I'm super excited to share it now with you and would love to see you join.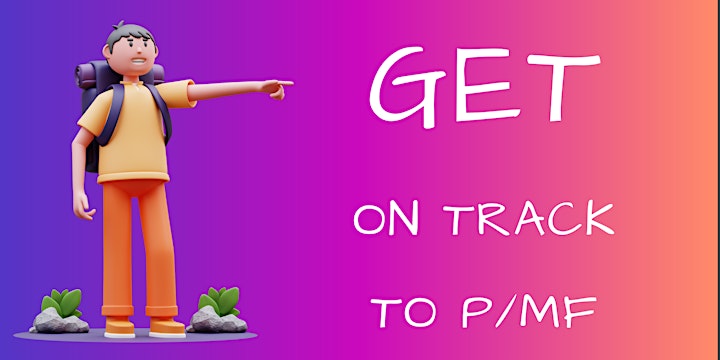 Who Am I?
My name is Adi Shmorak.
I'm a P/MF strategist and product executive.
I fell in love with the problem of finding P/MF while mentoring early-stage startups at MassChallenge.
That was back in 2019.
Now I work with early-stage startups, guiding them on the journey to P/MF.
When I'm not doing masterclasses, you'll find me:
Volunteering as a judge and mentor at MassChallenge
Teaching Product Management at Shenkar College
On the advisory board of two startups (music tech and wellness)
Spending quality time with my wife and four amazing kids.