The Road to the Biologic IND

Tuesday, May 6, 2014 from 8:00 AM to 11:00 AM (EDT)
Who's Going

Loading your connections...
3 of your friends are going.
Share it to get more people on board!
Share

Sara Haughty
San Francisco, California

Luke Picard
London, United Kingdom

Rick Vespucio
Florence, Italy
Event Details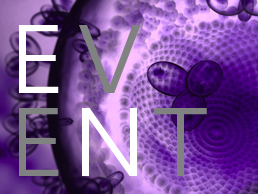 The Road to the Biologic IND
Best Practices When Filing Biologic Investigational New Drug Applications

Program Overview:
Janssen Labs, the Johnson & Johnson Innovation Centers and the Janssen Biotechnology Center of Excellence invite you to an in-depth look into the process of filing a biologic Investigational New Drug (IND) application and the procedures necessary for advancing your company's early-stage drug development program. Whether your goal is to develop a pipeline through commercial launch, or partner as early as possible, submitting an IND is a critical early milestone for every biotech company. With big Pharma and VC firms competing for the most promising compounds, startups are expected to demonstrate a solid plan for achieving IND acceptance.

Join us for a series of short presentations exploring the basic requirements and considerations necessary to achieve a successful biologic IND submission. The presentation will highlight the following:

    - Key components of the Chemistry/Manufacturing/Controls section
    - Expression, Purification, Analytics, Formulation, Fill/Finish
    - Preclinical study design, species selection, material requirements, and timelines
    - Regulatory requirements, strategies to minimize costs & timelines while balancing risk


Agenda:

8:00 AM |
Registration, Breakfast, and Networking
8:15 AM | 
Welcome
8:30 AM |
Development of a Process Suitable for Manufacturing a Biologic Drug
 
- Cell culture
- Protein purification
- Product characterization
- Formulation & stability
- Fill/Finish
9:00 AM |
Toxicology of Biotechnological Products
 
- Goals of preclinical toxicology evaluations
- Why biopharmaceuticals are different from small molecule drugs - a toxicology perspective
- Unique considerations for biologics Typical First-in-Human Program
 
 
• Preclinical toxicology program objectives, endpoints, findings of concern
• Factors to consider for biotechnology products: Species specificity, Immunogenicity, Antibody response
• Testing considerations
9:30 AM |
Biologics Clinical Pharmacology
 
- Determination of the starting dose for the First-in-Human study using MABEL, PK/PD, allometric scaling and common drug approaches
- Immunogenicity Risk Assessment and Determination: preclinical and clinical impact
10:00 AM |
Regulatory - Satisfy Statutory Legal Requirements for Testing in Humans
 
- Strategy
- Data requirements: CMC, safety, clinical plan
- eCTD
- Pre-IND meetings
10:30 AM |
Discussion and Q&A
11:00 AM |
Program Close
 


Speakers: Janssen Pharmaceutical Companies of Johnson and Johnson


Fees:
$35 General Public
$20 Student/Academic
$45 Onsite


Location:
NYU Langone Medical Center
550 First Avenue
New York, NY 10016


Speakers Biographies:

Barry Springer, PhD | VP of Technology, Strategy & Operations, Biotechnology Center of Excellence, Janssen R&D
Dr. Springer has more than 23 years of professional leadership experience split between large pharma and small bio-tech environments in the areas of drug discovery and technology development. Currently he is responsible for leading the Janssen Biotechnology CoE (formerly Centocor) technology, strategy and operations initiatives including leading its external scientific and business partnering activities. He leads the Biotech CoE efforts in establishing and maintaining internal and external collaborations, including managing the interface between large and small molecule research ac-tivities and technology platforms. Dr. Springer is also responsible for establishing the strategy for CoE partnerships with the newly formed J&J Innovation Centers. He leads the Janssen cross function integrated technology strategy that seeks to identify and fund new technologies of strategic value. Dr. Springer holds an undergraduate degree in Microbi-ology and a PhD in Biochemistry from the University of Illinois, Urbana, IL. He completed postdoctoral training in chemistry as a Helen Hay Whitney fellow at the University of California, Berkeley.



Steven Lang, PhD, MBA | Director, Biologics Research Analytical Discovery, Cell Line Development, Biotechnology Center of Excellence, Janssen R&D
Dr. Lang leads the Biologics Research Analytical Discovery and Cell Line Development groups at Janssen R&D. His groups are responsible for analytical characterization during lead optimization of biological candidates and developing high expressing cell lines for clinical and commercial protein production. Dr. Lang received his Ph.D. in Molecular Microbiology from State University of New York Stony Brook. He then undertook post-doctoral work at Stony Brook on DNA replication and J&J Pharmaceutical R&D in the Drug Device Pharmacology group. He re-ceived his MBA from Rider University.



Tim Coogan PhD, DABT | VP and Head of Biologics Toxicology, Biotechnology Center of Excellence, Janssen R&D
Timothy P. Coogan PhD, DABT is Vice President and Head of Biologics Toxicology in the Biotechnology Center of Excellence within Janssen R&D. His group is responsible to design, implement and interpret the data from nonclinical safety/toxicology programs to support human clinical dosing and registration of therapeutic biologic products (cell therapy, gene therapy) and biopharmaceutical products (antibodies, proteins, peptides, novel platforms and scaffolds). The Biologics Toxicology group also interacts with global regulatory agencies for biologics and biopharmaceuticals as well as conducts investigative studies addressing target and biologic-specific issues during development. Tim has a PhD in pharmacology and is Board Certified in Toxicology. He came to Johnson & Johnson from the National Cancer Institute in 1992 and has >20 years of pharmaceutical experience in the nonclinical safety assessment of both small and large molecule therapeutics. He has contributed to or guided the nonclinical development of a number of marketed drugs. Tim is also Head of the Preclinical Pediatric Team, a global team focused on providing guidance on nonclinical support for therapeutics to be used in pediatric populations and as an expert in this area, he has written a number of articles and book chapters on nonclinical support in pediatric drug development. Tim is a full member of the Society of Toxicology, a Past-President of the Mid-Atlantic Chapter of the Society of Toxicology, and an Adjunct Assistant Professor in the School of Pharmacy at Temple University.



Hugh Davis, PhD | VP and Head of Biologics Clinical Pharmacology, Biotechnology Center of Excellence, Janssen R&D
Hugh M. Davis, Ph.D. is currently Vice President and Head of the Biologics Clinical Pharmacology department in the Biotechnology Center of Excellence, Janssen R&D, LLC, In this capacity he manages and leads all scientific and technical aspects of the Biologics Clinical Pharmacology department, including Pharmacokinetic (PK) Bioanalysis, Immune Response Assessment and Research, Pharmacodynamic (PD) Biomarker Analysis, PK and PD for all biologics programs, GLP Compliance, and Scientific Systems, Process and Project Management. Administratively, he is responsible for all aspects of the departmental operations, including people management (~ 130 employees), budget setting/review (~$27 MM annual operating budget), objective setting, human resourcing, project and resource management and portfolio prioritization. Functionally, Hugh is chair of the First-in-Human Readiness Committee for biologics, vice chair of the Clinical Pharmacology Center of Expertise, co-chair of the Bioanalytical Leadership Team and is a member of the Quantitative Sciences leadership team, Preclinical Development & Safety global leadership team, Biotechnology Advisory Council, China R&D Strategy team, Scientific Council for Oncology and the Centyrex Scientific Advisory Board. Dr. Davis obtained his Masters degree in 1983and his Doctorate degree in Biochemistry in 1985 from Villanova University. Dr. Davis has held scientific and management positions in Discovery Research at Rhone-Poulenc Rorer and Clinical Pharmacology at GlaxoSmithKline prior to joining Johnson & Johnson in 2001.



Salvatore Morello | Director, Global Regulatory Affairs, Janssen R&D
Sal Morello is a Director in the Global Regulatory Immunology Department at Janssen R&D. Sal has 20 years of experience in the pharmaceutical industry including 15 in regulatory affairs. He began his pharmaceutical career at SmithKline Beecham (now GlaxoSmithKline) as an analytical chemist, and held other positions in clinical research and regulatory affairs. He joined the regulatory team at Centocor (now Janssen R&D) in 2000. Sal has regulatory experience with biologics, drugs and devices. He has worked in all phases of drug development and across multiple disease areas such as Asthma, Diabetes (Type 2), Idiopathic Pulmonary Fibrosis, Rheumatoid Arthritis, Psoriatic Arthritis, Ankylosing Spondylitis, Crohn's Disease, and Ulcerative Colitis. Sal has successfully filed INDs and major marketing applications. In his current role, Sal is responsible for developing and implementing global regulatory strategies for Immunology compounds. Sal received his BS degree in Comprehensive Science from Villanova University and his MS degree in Quality Assurance/Regulatory Affairs from Temple University.

When & Where

NYU Langone Medical Center (Smilow Multipurpose Conference Room)
550 First Avenue
New York, NY 10016


Tuesday, May 6, 2014 from 8:00 AM to 11:00 AM (EDT)
Add to my calendar
Organizer
JLABS @ LabCentral
JLABS, part of Johnson & Johnson Innovation, LLC, is a network of life science incubators providing emerging companies many of the advantages of being in a big company, without the capital investment. JLABS offers singular bench tops, modular wet lab units and office space on a short-term basis, allowing companies to pay only for the space they need, with an option to quickly expand when they have the resources to do so. Companies residing at JLABS also have access to core research labs hosting specialized capital equipment and shared administrative areas. JLABS is an open innovation model, and the agreement for space does not grant JLABS or Johnson & Johnson Innovation any stake or rights in the companies, nor will the companies have a guaranteed future affiliation with JLABS. The flagship facility is located in San Diego at Janssen's West Coast Research Center, and JLABS has now two established locations in San Francisco - one through a collaboration with the California Institute for Quantitative Biosciences (QB3) and a second standalone facility - one in Boston through a collaboration with Lab Central, one in Houston through a collaboration with TMC, and one in Toronto through a collaboration with MaRS. For more information please visit jlabs.jnjinnovation.com.
The Road to the Biologic IND