Description
There is a formula for Success, get TOP TIPS for YOUR LIFE from award-winning, multi-millionaire guest expert Richard McMunn. Who built his dream business and life as a side hustle!!!!!
Richard will share how he:
- Built his business as a side-hustle during evenings & weekends
- Gets paid to do what he loves
- Can go walking in the Lake District & his business runs without him
- His morning success routine



Get Inspired, Motivated & find your Formula for Success!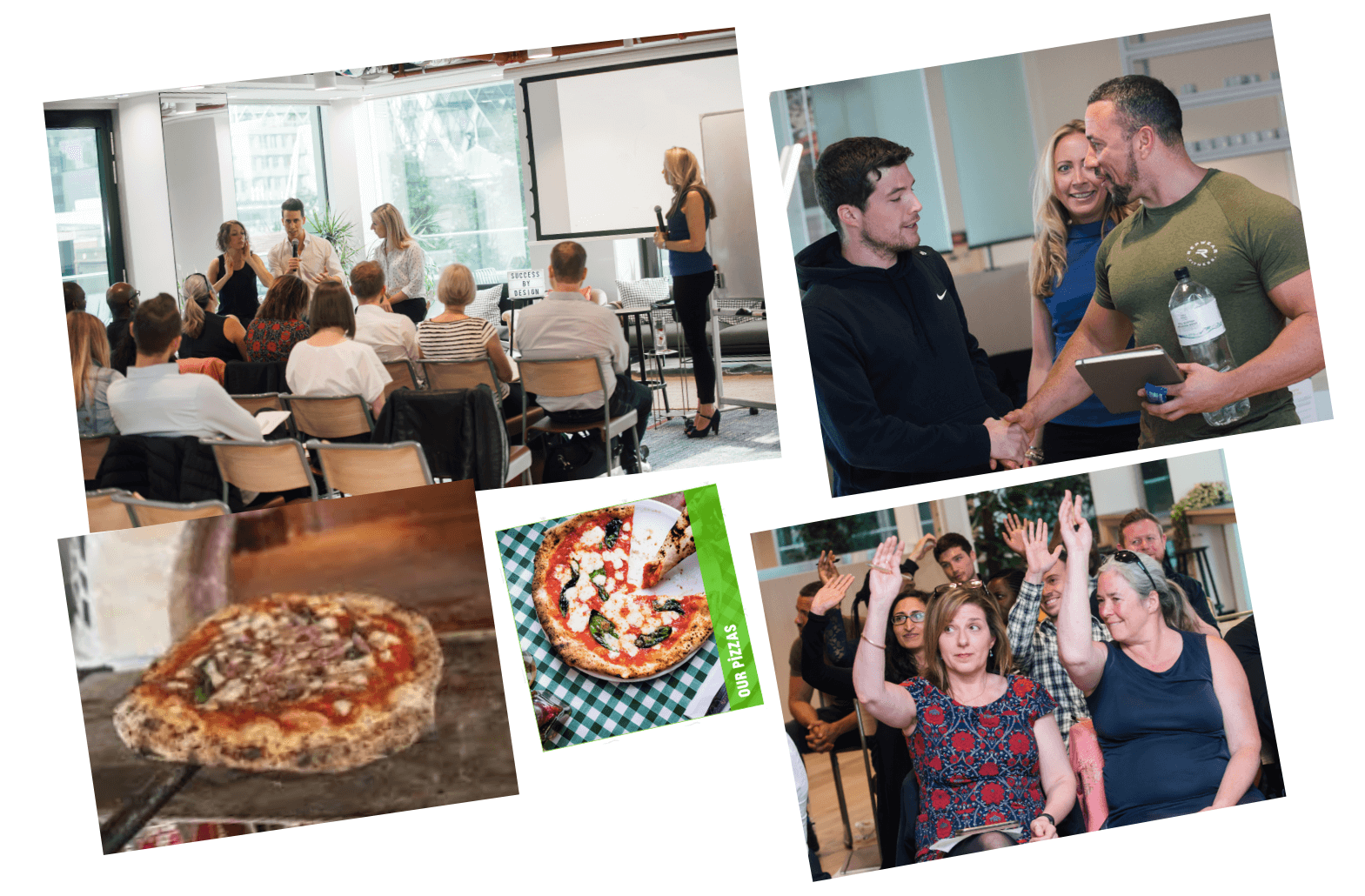 ---


Event Timings:
6.30pm - Doors Open
6.30-7.00pm - Business Networking Drinks & Snacks
7.00-8.00pm - Guest Expert Interview & Audience Q&A
8.00-8.30pm - Networking Drinks & Pizza
8.30pm - Finish
---
Who is Richard McMunn?
Richard McMunn is a multi-award-winning entrepreneur, number 1 best-selling author and publisher.
Richard started his career in the Royal Navy, serving on-board HMS Invincible at the age of 17 before joining Kent Fire and Rescue Service at the age of 21. For the next 17 years, he rose through the ranks to Assistant Divisional Officer serving at various fire stations including Maidstone, Gravesend, Folkestone, Dover and Dartford.
In 2005, he walked away from a 'secure job' and decided to become an entrepreneur, he created the 'how2become' series of career books to help job seekers gain employment.
To date, Richard has written and self-published more than 150 books, making over £7m in the process.
The how2become career guides have been so successful that Richard has won the Specialist Consumer Publisher of the Year Award and the Nielsen Digital Marketing Award for the last 3 years running, and has even been a finalist in the HSBC bank start-up stars awards.
In 2013, Richard began coaching budding authors, helping them get published and selling on Amazon and in High Street stores such as Waterstones. Using his unique, step-by-step blueprint for publishing success, He has helped and guided hundreds of UK and International authors get their messages out in print with many going on to become bestselling authors.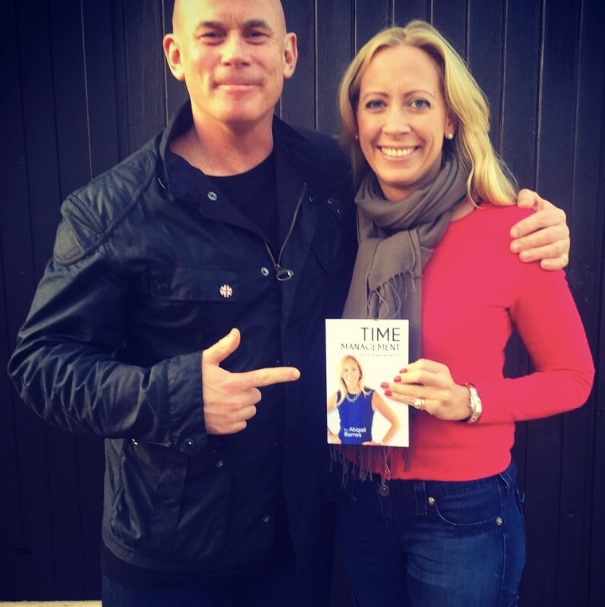 I was one of the first lucky people able to work with Richard and realise my childhood dream of being a published author!!!
During our interactive conversation, Rick will be sharing HOW he's been able to create the successful business and life he has today. The highs and the lows, his habits, routines and daily discipline.
---


Event Sponsors:
Cornerstone Office Search: We are an office space consultancy here to help you find your first or next workplace. A small and completely independent team, we like to think of ourselves as a little bit different at Cornerstone, working to secure your future to find out more contact us on 0203 855 0077. www.cornerstoneofficesearch.com
Hippeas: This is a call to the modern hippies. Who want goodness for mind, body and soil and rally behind those that want the same. Let's stand together: arms in the air, flowers in our hair and crumbs in our beards. www.hippeas.com
Pizza Pilgrims: After our Pilgrimage across Italy tasting pizzas at every opportunity, we are certain that Neapolitan pizza is impossible to beat. Bready, chewy, flavoursome and with a hint of char – Neapolitan pizza is where it all began. www.pizzapilgrims.co.uk
Speaker Express: We've helped 1000's of people use public speaking to accelerate their business or career. www.speakerexpress.co.uk
Success by Design Training - Make burnout, overwhelm and anxiety a thing of the past with workshops and training for individuals and groups. Discover how to master time, increase productivity, improve morale, workplace wellness and profitability without working harder or longer. www.successbydesigntraining.com
EVENT HOST
We Work - Is the platform for creators. We provide the space, community and services you need to create your life's work. To learn more about WeWork's community and memberships in London, call us at 0203 695 4926 or email us at joinuslondon@wework.com
---
Questions:
Drop us an email and let's chat enquiries@successbydesigntraining.com
We hang out on Instagram, say hi! @abarnesauthor
By registering for this event, you accept our terms and conditions (including limitations and exclusions of liability & privacy) available on our website.
---


SOME TESTIMONIALS:
"How to create a successful life - I went to this event and shortly after landed myself a great job. I swear it was my new mindset. I feel like a different person- you are what you do. Your quotes, posts and teaching are very uplifting. Thank you, Abigail."
Anna, UK
"I attended Abigail's "How to Create a Successful Life" and loved it. It was a lively and fun event packed full of useful tips and I got to meet some really interesting like-minded people. It was the second event of hers that I attended and I can't wait for the next."
Angus, UK
"How to Create a Successful Life" was a very inspirational event and gave me the tools and motivation to make positive changes in my business and life. The format of the event was superb, with Abigail presenting her insights with great passion and clarity alongside a diverse panel of highly engaging speakers who had all achieved a great deal in their chosen businesses. Finding people who have already achieved the results you want and learning from them is one of the key steps to creating success and the event provided a golden opportunity to do exactly that with all three members of the panel. I felt the value I got from the event was well in excess of what it cost to attend – Abigail could definitely charge a lot more! I highly recommend this event, make sure you attend the next one!"

Richard, UK
"Went to Abigail's How to Create a Successful Life event and loved it! Her events are always so good and this one was great.
Abigail and the panel really know their stuff so the content was gold, full of genuine practical advice and techniques.
All the experts were open, honest and vulnerable as well as funny, inspiring and motivating.
The whole event had such a positive vibe, so as well as all the learning, I had a lot of fun and met some really interesting people too.
Time spent on your own development is crucial to success, so if you missed this one, watch this space and make sure you're at the next one in Q4. You'll be glad you did!"
Nicola, UK
"Went to Abigail's event last night - how to create a successful life. Bloody hell is was brilliant! The energy was really open, genuine and like everyone was ready to work, get it done and take the gold the speakers and Abi were sharing! The speakers - I mean, such wise business people with real experience and not afraid to be honest about what they'd been through to get where they are now.
HIGHLY recommend going to Abi's events.. as well as working with her. She's on top of her game and knows her shizzle!!!"
Clee, UK
"Abigail´s way of delivering the workshop shows she really enjoys what she does, this is contagious. Abigail keeps the audience in her hands throughout the entire workshop. She does this via her authentic style, daring to display vulnerability and shares very openly what made her to what she is today. The audience in the workshop must not have been easy to impress, consisting of very experienced international trainers and coaches.
I have also experienced Abigail is a great coach, showing true interest in others development with clear and precise questions.
I am happy to give Abigail my best recommendations."
Thomas, Sweden
"Abigail is a compassionate speaker and motivator. She combines a personal story with a concrete approach. Mastering your time is the beginning and end of making a change in your life."
Joep, Holland
"Today I attended a Sales Surgery ran by Abigail Barnes which was extremely useful for new concepts and as a refresher session. I personally learned something new about the anatomy of the brain (Reptilian/Lymbic & Neocortex) and how it can be used effectively in a sales environment.

I recommend people attend the next event as the concepts I learned are invaluable and you can not only learn from Abigail but also from other like-minded professionals and it is an opportunity to network!

Repeating the same phrases and processes only reinforces what you already know, whereas seminars like these broaden your thinking and skill set and help you grow as a professional and potentially in your personal life!"
James, UK
I'm very pleased I attended Abigail's Time Management Skills Training Workshop and at last, I can look at my business and create a growth plan making the most of my time and resources. Small business owners, I highly recommend this workshop especially if you are struggling with your Time Management and Business Growth Plans!
Daryl, UK
Thoroughly enjoyed Abigail's Time Management Skills Workshop. Good common sense information to help push small businesses forward. Definitely worth attending if you're looking to get more done!
Ben, UK
Having spent a day with Abigail I couldn't help but find myself driven, energised and more focused than I had been in years! Abigail's passion and energy is infectious, I found myself planning and dreaming about the possibilities for my life and business, not something I have done for years. After spending a day with Abigail, for the first time in a long time, I had some clear goals set, and now I can see how I can grow my business. I have a plan for the next 12 months that I can work on delivering! I can't thank Abigail enough for all her help!
Steve, UK
It's impossible to overestimate the impact that proper planning and goal setting can have on life. In the weeks since the program, my professional and business life has taken off. Abby sets everything out in a clear and comprehensive manner. The content was well delivered and has impacted my decision making and time management on a day to day basis. I can't thank Abby enough for creating a space where ambitious, enthusiastic entrepreneurs can not only dream, but also begin to make those dreams a reality!
Dominic, UK
Thank you Abby, the goal setting for success program helped me to focus even clearer on my next life and business goals, I left the event feeling even happier and more excited, I would recommend this event to any business owner who wants to supercharge their success in 2016.
Kim, UK
The Goal Setting for Success Program was the perfect way for me to prepare for 2016 - it not only gave me the time to plan but also a process to get real clarity on my business and life goals for the coming year, along with an action plan to achieve them. Thanks to Abigail I was able to identify my key priorities, rather than spreading myself too thin in many areas. I've come away with renewed excitement for my business. The program has also armed me with tools to overcome times of procrastination and overwhelm in order to make my goals a reality. I highly recommend Abigail and this program to anyone wanting to take their business to the next level in 2016! Really awesome!
Jess, Australia
After doing the Goal Setting for Success Program, I feel excited to apply what I learned to my business. I have some great new techniques that I can use to tackle procrastination and beat overwhelm. I have a clear growth vision for my business and life in 2016. Thank you Abigail, I highly recommend this Program to any business owner that wants to make 2016 their best year ever.
Coral, UK
Thanks for the very informative lunch and learn today, I thought it was very well presented and thought-provoking, and it's always good to hone your own time-management techniques and get a little perspective.
Eddie, UK