The Road Less Traveled: can believers and atheists work together for the common good?

Monday, April 16, 2012 at 6:15 PM (AEST)
Event Details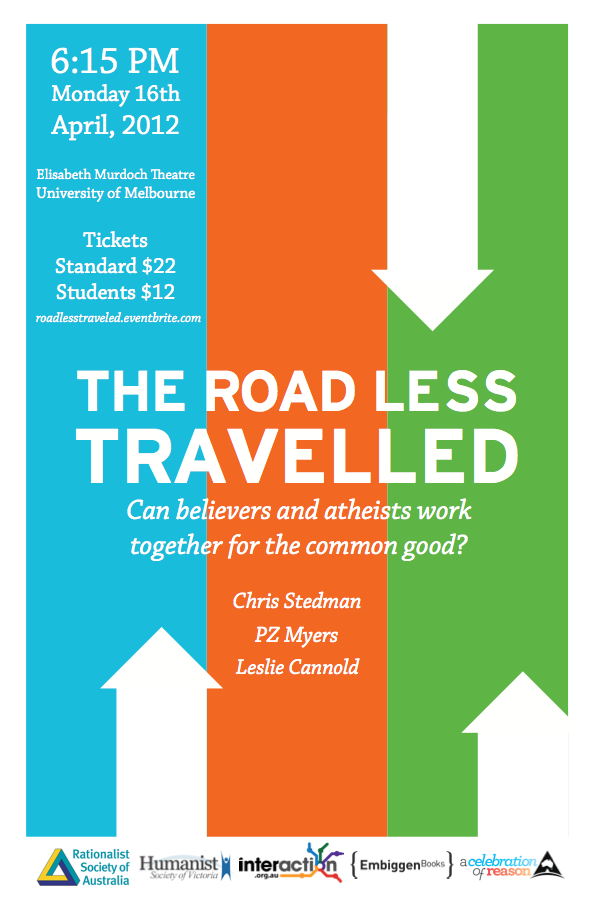 An official FRINGE event of the 2012 Gloabl Atheist Convention.
Presented by:
 Rationalist Society of Australia
With supported from:
2012 Global Atheist Convention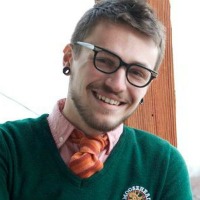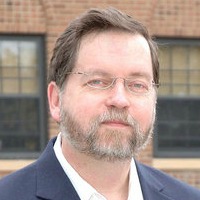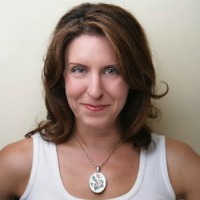 Chris Stedman         PZ Myers         Leslie Cannold
Chris Stedman is the Interfaith and Community Service Fellow for the Humanist Chaplaincy at Harvard University. Chris was raised in a secular household but converted to evangelical Christianity after being attracted to the way Christians were addressing justice and to the church's community of support which provided stability during his parents' divorce. At college Chris took a more critical look at his conversion experience and realised that what brought him into Christianity was not the metaphysical or theological commitments of the Christian tradition but was instead the sense of community and the idea of positive social action. Through working and studying closely with religious believers, Stedman was able to understand what motivated them to build communities and how their beliefs informed their actions and uncover the similarities between his own humanistic motivations and theirs. His first book (F)a(i)theist is due out from Beacon Press late-2012. Chris Stedman is a columnist for the Huffington Post and is the youngest panelist for the Washington Post's 'On Faith' column.
PZ Myers is an American biology professor at the University of Minnesota Morris (UMM) and the author of the popular science blog Pharyngula. He is currently an Associate Professor of Biology at UMM, works with zebrafish in the field of evolutionary developmental biology (evo-devo), and also cultivates an interest in cephalopods. He is a public critic of intelligent design (ID) and of the creationist movement in general and is an activist in the American creation-evolution controversy. He is widely regarded as a 'confrontationalist'. In 2006, the journal Nature listed his blog, Pharyngula, as the top-ranked blog written by a scientist. Additionally, PZ Myers was the recipient of the Humanist of the Year award in 2009, and the International Humanist Award in 2011.
Leslie Cannold is an author, columnist, ethicist and researcher. In 2005 she was noted as one of Australia's Top 20 Public Intellectuals and in 2011 she was made Australian Humanist of the Year. Her books include the award-winning The Abortion Myth and What, No Baby? Her first novel, The Book of Rachael, was published in April 2011 by Text. Leslie's bywords are Think, Create, Communicate and Change. Her voice is instantly recognisable, as is her passion and ideas, which are never predictable and always her own. Leslie excels at making complex issues engaging and in encouraging others to find their power and voice, both in real life and in social media spaces like Facebook and Twitter.
Have questions about The Road Less Traveled: can believers and atheists work together for the common good??
Contact the organizer
When & Where

Elisabeth Murdoch
University of Melbourne
Melbourne, Victoria 3004
Australia

Monday, April 16, 2012 at 6:15 PM (AEST)
Add to my calendar