The Road Ahead 2020: The Slow Death of Urban Parking
About this event
Transportation Solutions' sixteenth annual seminar featuring buffet breakfast, presentations, a panel discussion, and invitation-only luncheon.
Thursday, March 12, 2020
--------
Balancing parking demand and the need to encourage less single occupant vehicle travel is often a dilemma for local government, developers and employers; and certainly an issue here in the Denver region.
The Road Ahead attracts a variety of different communities, including elected officials, policy makers, private developers, and transportation industry leaders. The presentation elicits animated dialog from panelists who have a passion for accessing the benefits of multi-modal communities and transit-oriented developments in the Denver area.
--------
Agenda
Buffet Breakfast - 7:30am
Welcome - 8:00am
Chad King, Transportation Solutions Chair | Sustainability Director for the University of Denver
Chris Hinds, Denver City Council, District 10
Awards
Presented by Kendra Black, Transportation Solutions Vice Chair | Denver City Council, District 4
Transportation Solutions Champion Award, Jessie Carter, RTD
Transportation Solutions Champion Award, Zocalo Community Development, David Zucker and Madeline Grawey
Transportation Solutions Founding Member Award, Jerry Peters, Former Glendale City Manager
Community Leadership Award, Mary Beth Susman, Former Denver City Councilmember
Keynote
Dr Rachel Weinberger, Principal, Weinberger & Associates
Panel
Moderated by Stuart Anderson, Transportation Solutions Executive Director
Chris Viscardi, Kentro Group
Jim Anderson, University of Denver
Cris Jones, City of Boulder
Jolon Clark, Denver City Council, District 7
Adjournment - 11:30am
--------
Invite-Only Luncheon - 11:40am
Taber Ward and Melissa Rary, CDR
--------
About Our Keynote
Rachel Weinberger, Principal, Weinberger & Associates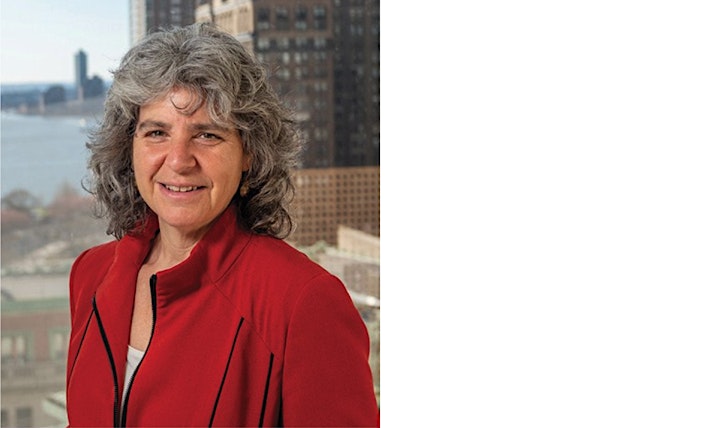 Dr. Rachel Weinberger is a senior fellow for transportation at the Regional Plan Association and a Principal at Weinberger & Associates, LLC. She has over 30 years of transportation planning experience in the public and private sectors and in academia. Weinberger is an internationally recognized expert in sustainable transportation with specializations in travel behavior, land use transportation interactions, economic impacts of the transportation system, and parking policy. She has published dozens of journal articles and book chapters covering topics as disparate as racial and gender differences in commuting behavior, peer pressure in auto ownership decisions, land value capitalization of transportation infrastructure investments, and the use of Big Data in analyzing travel patterns. Along with her book Auto Motives: Understanding Car Use Behaviours. Weinberger earned her Ph.D. in Urban Planning and M.S. in Civil Engineering from the University of California, Berkley. She has served on the urban planning faculty at the University of Pennsylvania, and is currently a member of the adjunct faculty at Columbia University.

Transportation and parking options for the event can be found here. Once you pass through the main entrance on York Street, please follow signs to The Road Ahead, located in Mitchell Hall.
Title Sponsor

Presenting Sponsors

Platinum Sponsors

Gold Sponsors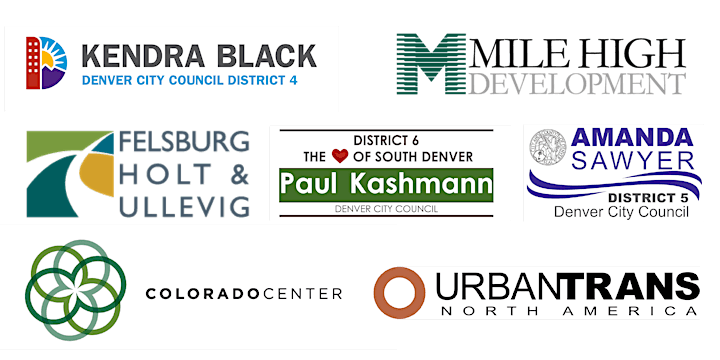 Silver Sponsors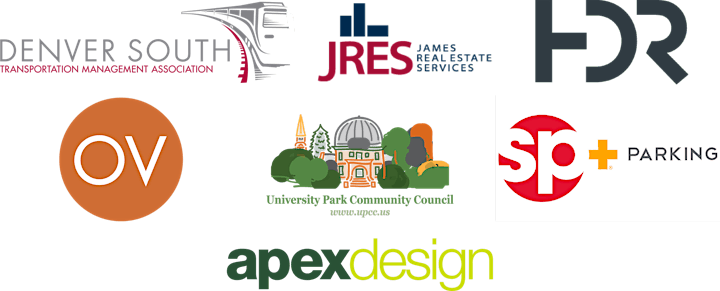 Organizer of The Road Ahead 2020: The Slow Death of Urban Parking
Transportation Solutions is committed to being the preeminent transportation management association in Denver. We serve as a convener, trusted adviser, vital partner, and visible leader that convenes and catalyzes businesses, government, and community entities, through partnerships, policy, and programs to enhance quality of life and economic vitality.