The Roach Valley Way Relay is a Stage Trail Run, following written descriptions, maps, and footpath 'Way Markers' along the route of the Roa
About this event
The Roach Valley Way Relay is a Stage Trail Run, following written descriptions, maps, and footpath 'Way Markers' along the route of the Roach Valley Way long distance footpath.  (23 miles)
All profits from the Relay are donated to Havens Hospices - the race was first run in 2015.
Local and National COVID-19 restrictions will be adhered to and cancellation may still occur, with refunds given accordingly.
_____________________________________________________________________
2021 PRICES
TEAM ENTRY (4 runners) - UKA AFFILIATED @ £ 18.00 per runner (plus fee)
TEAM ENTRY (4 runners) - UN-AFFILIATED @ £ 20.00 per runner (plus fee)
** ENTRY IS PER TEAM, so the option is to select to purchase 4 tickets.
Each of the separate stages, will be treated as a standalone Trail Run with its own start times and marshal coordinators. There will be minimal marshals on the route, and it will be the runners responsibility to navigate their way.
Runners are to follow the Roach Valley signage in place and using route maps and description provided on-line and at each stage start. To aid navigation there will be some additional signage in place to supplement existing way markers.
The 'spirit' of the race is low-key, friendly and cooperative, all competitors should try to support other runners and call them back if they are going off-route and all supporters should assist members of other teams if necessary.
Each leg is run as a standalone run with its own start time.  1st to finish each leg gets 1 point, 2nd gets 2 points etc going down the field,
Team with the lowest score over the 4 legs wins.  In the event of a tie fastest overall time wins
Maps and Route descriptions are available on the Race Website.
It's the runner's responsibility to find their own way along the route.
 TERMS AND CONDITIONS 2021
Team Manager, and named Athletes agree to the event terms and conditions, as set out below.
All profits from the Roach Valley Way Relay will be donated to Havens Hospices.
(Registered charity No. 1022119)
There will be prizes for 1st 2nd and 3rd place teams, and 1st Ladies Team, MEDALS to all finishers.
Runners can be members of the club they represent or run in independent teams.
By entering the Roach Valley Way Relay teams agree to the event terms and conditions and that all team members are fit to compete and run at their own risk.
Each team must be made up of 4 different runners.
A runner can compete in more than one team. As an example if a club is short a runner in their B team, a runner from the A team could run.
The spirit of the race is friendly and cooperative so runners are expected to help each other. As an example if a runner sees another runner go off course, the expectation is that the runner will be called back.
Clubs / Teams are responsible for their own runners. If a runner gets lost/has an accident obviously anyone local to the incident would be expected to assist. However ultimately the club/team is responsible.
Runners are expected to reccie their route. It is not acceptable practice to leave markers to remind or guide. The Way Markers, route maps and trail directions are sufficient.
A team without a runner on a leg will receive a score of 50 points or 10 points more than the number of teams entered (whichever is greater. ) If a runner starts a leg but does not finish the team will be scored the points of the last finisher plus one.
Age limits – In the view of the race organisers, if a club/team is confident a runner can navigate the route adequately and can run the distance that's ok. If there's a problem it will be the club/ teams responsibility as a guide line runners should be 15 year old or above but the final decision will be down to the club/team.
Deadline for entries need to be entered on the event website one week before race date to allow for preparation of race day time sheets and databases.
You agree that we may publish your Personal Information as part of the results of the Event and may pass such information to the governing body or any affiliated organisation for the purpose of insurance, licences or for publishing results either for the event alone or combined with or compared to other events. Results may include (but not be limited to) name, any club affiliation, race times, occupation and age category.
PARKING is available in the main Rochford car park, and is a short walk to the Square for the start of leg [1] and finish of leg [4], and also a short walk to the Horse & Groom Pub for the results and prize giving at approx. 2.40pm.
RACE NUMBERS, to be worn on the CHEST of each runner, for easy identification by the Time-Keepers.   
ALL RACE NUMBERS to be collected in Rochford Square by Team Leader, or athletes, prior to commencement of Leg [1].
Your RACE NUMBER will signify your LEG and your TEAM NUMBER. The first digit is the LEG NUMBER; the last two are your TEAM NUMBER.
Team 1 will have         101, 201, 301, 401 Team 10 will have       110 , 210, 310, 410 Team 35 will have       135, 235, 335, 435  etc..
Please ensure you are wearing the correct RACE NUMBER for your correct LEG.
Local and National COVID-19 restrictions will be adhered to and cancellation may still occur, with refunds given accordingly.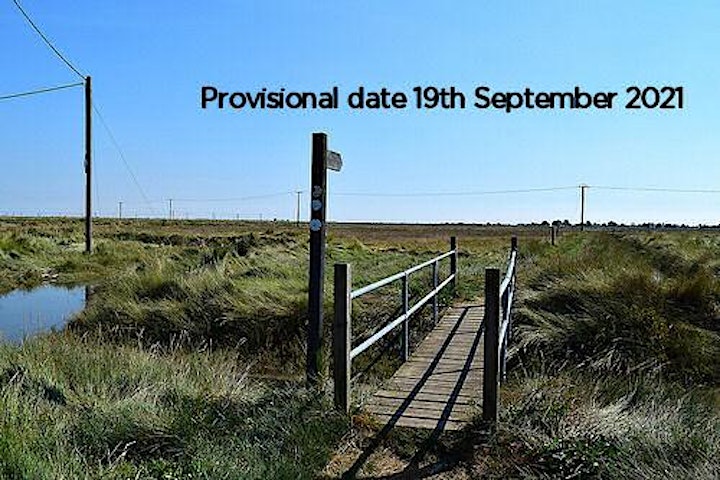 Organizer of The Roach Valley Way Charity Relay Sept 2021
Karl Cadman & The Running Community organise two local charity races;
The Kirste 5 Memorial Race is a Community Race, supported by Kirste's friends & family with the help of local Clubs and running groups, raising funds for Southend Hospital Breast Cancer Unit, and Macmillan Nurses.

www.thekirste5memorialrace.org
The Roach Valley Way Charity Relay raises funds for Little Havens Hospices.
www.theroachvalleywayrelay.wordpress.com