Description
The Riveter + Lean In Los Angeles
Presents
Achieving Equality through Advocacy-

Owning your Earning Potential

It's time to take your earning potential into your own hands and it starts with learning how to advocate for yourself!

Join us as we hear from women who have grown businesses from the ground up, have cumulative earnings well into the 7 figures and know a few things about positioning for serious success.

The day will be filled with:
Inspiring conversations from leading professionals

Sneak peak at the newly opened Riveter space!

Vendors and onsite activities

Raffles for Free Riveter Coworking Passes

And as always, a supportive community of strong women.
We've got a day of programming designed just for the advocate in you!
WHO SHOULD JOIN??
Entrepreneurs building high growth businesses

Women serious about getting ahead in their careers

Freelancers and contractors looking for ways to land new clients
SCHEDULE:
9:00AM- 9:30 AM: Networking over Breakfast
9:30AM - 10:15AM: Panel: Salary Negotiations – How to get what you're Worth
10:15AM- 10:30AM: Break
10:30AM-11:30AM: Round Table Sessions
Kathy Mandato

Kea Meyers Duggan, CPC

Leigha May
11:30AM - 12:30PM: Lunch
12:30pm - 1:15pm: Panel - Confidently Pitch Your Brand to Anyone Anywhere
1:15PM -1:30PM: Break
1:30PM- 2:30PM: Round Table Sessions
Shivani Honwad

Lisa Gillette

Georgina Miranda
2:30pm: End of Day
FEATURED SPEAKERS
NEGOTATIONS - SALARY NEOGOTIATIONS- HOW TO GET WHAT YOU'RE WORTH


MODERATOR: Kathy Mandato | Advisor at HIA Technologies, Inc

Kathy currently is an Advisory Board member to two technology companies. Prior, Kathy was Snap's VP, Human Resources and part of its executive leadership team where she oversaw all aspects of HR, leading a team of 40 HR professionals for a population of 3,000 employees worldwide. Prior to joining Snap, Kathy was at NBCUniversal for six years, serving as Executive Vice President, Human Resources, for NBC Entertainment and leading HR Shared Services and Payroll for NBCUniversal.

Kathy is very active with several LA based organizations that assist underserved youth. She currently serves on the boards of My Friend's Place, a non-profit organization for atrisk and homeless youth, and The United Way of Greater Los Angeles. Kathy lives in Brentwood with her two daughters.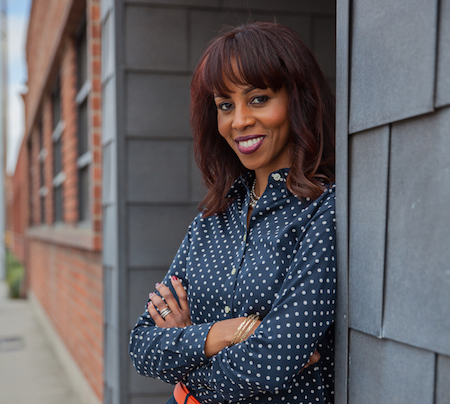 Kea Meyers Duggan, CPC | Founder & Certified Professional Coach at The Aha! Project
Kea Meyers Duggan is a Life + Career Coach and Founder of The Aha! Project -- a coaching and consulting company based in Los Angeles that helps professionals and aspiring entrepreneurs have an "aha moment" so they can get unstuck and have more power and courage in order to have the life and career of their dreams. Kea is also the Co-Founder of Dinner Date, an experiential dining experiences company she runs with her husband, Casey. While running two growing companies, she serves as the Marketing & Special Projects Director at the LA Conservation Corps leading all marketing, branding and communications initiatives for the organization.


Prior to joining the Corps, she worked at Sony Pictures Interactive leading the development of digital marketing campaigns for domestic and international theatrical releases. Kea is a seasoned consumer marketing professional with more than 19 years of experience in creating and implementing marketing initiatives for global companies such as Intel, Unilever and Mars, Inc. Kea has a Bachelor of Science in Advertising from the University of Illinois at Urbana-Champaign, she is a Career Mentor with Career Contessa, and received her Certified Professional Coach certification through Leadership That Works' Coaching for Transformation program.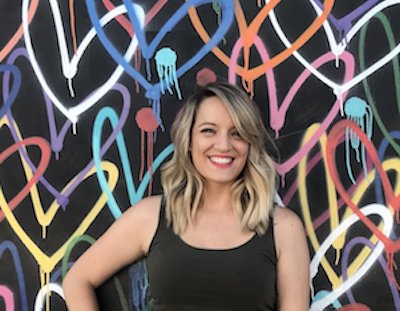 Leigha May | Head of People @ Omaze
Leigha May is the Head of People at Omaze as well as a life and career coach at leighamaycoaching.com. She has spent her corporate career supporting thousands of candidates find success in their work and tech companies of all sizes (The Honest Company, SpaceX) scaling through hyper-growth.
Leigha has dedicated her career to making the HR and Recruiting a more human space. She built programs to support employees throughout their work lives, developed and led large teams, and spent endless hours coaching candidates and employees to career happiness, and the next steps in their journeys. In addition to her work in HR, she extends this approach to support women beyond the 9-5 through her life coaching practice in Los Angeles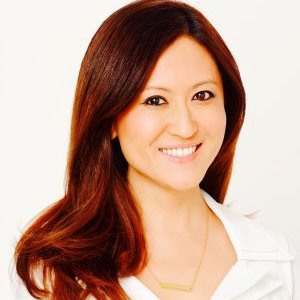 Tina W. Cheng | CEO & Founder @ Capsul Jewelry
Tina is a serial entrepreneur and C-level startup executive in the consumer internet space. Her latest venture, Capsul, creates modern, timeless jewelry that can be 3D-printed with an unique handwriting or the sound wave of a voice. Prior to founding Capsul, Tina was the CEO of Jigocity, an e-commerce company with 200+ employees and operations in six countries in Asia, and led the company from startup to a $65 million exit in 18 months. Tina is also an active mentor within the LA startup community, Youth Business Alliance, an organization that provides mentorship to disadvantaged high school students , and a guest lecturer at the USC Marshall School of Business. She was also the LA Director for SheWorx, a global organization focused on providing female entrepreneurs with access to VC's and top mentors to build scalable businesses.
Tina received her BS in Structural Engineering from UCLA and MBA from USC Marshall School of Business.
CONFIDENTLY PITCH YOUR BRAND TO ANYONE ANYWHERE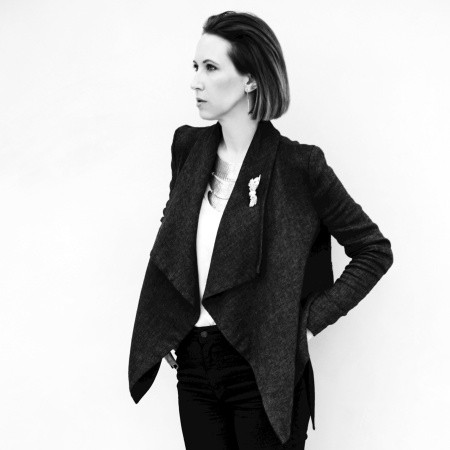 MODERATOR: Jonna Bell | Head of Marketing at The Riveter
Jonna Bell is the Head of Marketing at The Riveter, helping to share the story of how The Riveter is chanigng the way women do business. Over the course of her career, Jonna has navigated the corporate ladders of being the youngest, and, many times, the only woman at the table. She now blends her experiences and inherent skills into what she's passionately obsessed with: Women succeeding, and providing access to ensure the path is clearer for their success. The Riveter is Jonna's second startup in social impact and disruption, the first was in fitness apparel, manufacturing, and social responsibility. Jonna also sits on the advisory boards of startups in both technology and social and frequently hosts events that gather women through story-telling.
Shivani Honwad | Founder & Principal Attorney of The Law Firm of Shivani Honwad, LLC
Shivani Honwad, Esq. founded The Law Firm of Shivani Honwad, LLC in 2014 after working in the public and private sectors and clerking for the Chief Judge of the Family Court of Delaware upon graduating from law school. She focuses primarily on immigration and business law for companies in the fashion, tech, travel and entertainment realms. Shivani is a passionate advocate for human rights and dedicates part of her practice to these efforts. She successfully lobbied to amend Delaware's state laws to provide better protections to juvenile victims of prostitution and is actively advocating for improved transparency in the modeling industry in NYC.
Shivani has served on the Young Executive Board of the Nomi Network, the Young Professionals Board of Girls Educational and Mentoring Services (GEMS) and been a member of the New York State Anti-Trafficking Coalition. She has also been a member of the South Asian Bar Association of New York, serving as the Vice President of Public Interest in 2015 and was nominated as the 2017 Pro Bono Attorney of the Year; the American Bar Association, including being appointed by the ABA President as the Young Lawyer's Delegate to the ABA Human Trafficking Task Force in 2013, and the American Immigration Lawyers Association. As a graduate of New York University's Stern School of Business and founder of a few companies and ventures, Shivani understands what it takes for entrepreneurs and companies to be successful and thus blends her passion and expertise to help people achieve their dreams.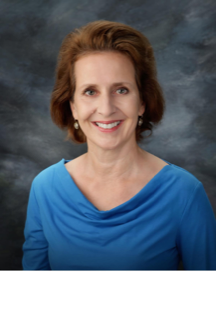 Lisa Gillette | Founder & CEO @ Big Sky Coaching
Lisa Gillette began her career in television in 1990 building satellite feeds and clip reels for Showtime, the cable network. From 2004 – 2014 Lisa was SVP of Marketing for FOX Sports Media Group, where she designed, determined and executed on air promotional strategies for both broadcast and the regional sports nets; overseeing on air planning and operations. Lisa also provided strategic support and creative direction to FIC in the launch of FOX Sports Brazil, FOX Sports Japan, FOX Sports Asia, and FOX Sports EU (Netherlands). While working at FOX Lisa initiated and directed the mentoring program "Women Working in Sports" partnering senior executives and junior employees with the goal of moving more women into the ranks of management. Previous to working at FOX Sports, Lisa was Director of Creative Services for PRIMESTAR, the DBS provider.
In 2016, Lisa founded Big Sky Coaching & Consulting to support career advancement and leadership development for women. Lisa is a Certified Professional Coach, holds an ACC credential, and is a member of the International Coaching Federation. She is a NLP Practitioner certified by the Association of Integrative Psychology ©.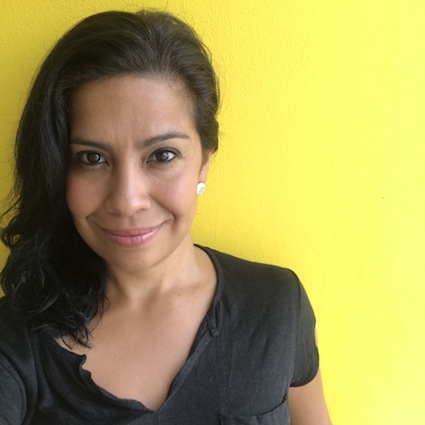 Georgina is creator and CEO of She Ventures. Her passion for equality, adventure, and doing business as a means for social good have taken her to reach new heights on many fronts, and her deep rooted belief that adventure changes lives and that there is still a massive need for more visible female leadership in the world has been the underlying inspiration for the She Ventures platform and event series.
Georgina is a purpose driven entrepreneur, adventurer, consultant, speaker, and activist combining over a decade of Corporate, Start-up, and Adventure experience. She's advised some of the top Fortune 500 companies globally as a management consultant, and is currently in the process of completing the Explorer Grand Slam (8 Summits + 2 Poles) to raise awareness around gender-based violence and climate change. A project she launched in 2008 and just 3 expeditions remaining. She believes inside all of us is an adventurer.
As a Latina born in Los Angeles to Nicaraguan and El Salvadorian parents, she also believes in boosting diversity of women and minorities across all industries in leadership roles and beyond. She might be considered your unlikely adventurer, but she is proof that adventure is for everyone and that it changes lives.
---
HOSTS:

The Riveter
The Riveter is female-forward workspace and community focused on providing women and their advocates with the resources, knowledge and access that they need to find success. Bigger than traditional workspaces, The Riveter is a movement in ambition for women in business, women in politics, social change and equity in the workplace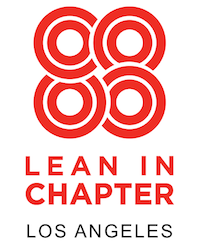 Lean In Los Angeles

Lean In LA is a diverse group devoted to empowering women through collaborating, providing resources and sharing positive experiences to learn and help one another.

---
PARTNERS