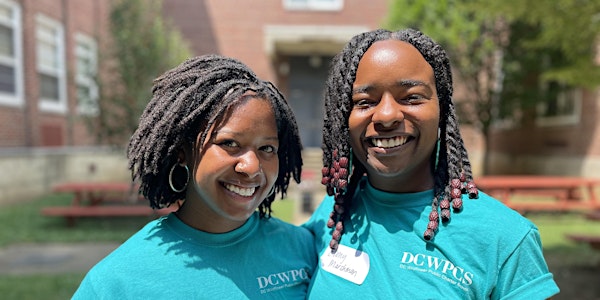 The Riverseed School Virtual Open House
Join us for one of our virtual Open Houses where you will learn more about our school, Montessori education, and the enrollment process.
About this event
Our Mission:
The Riverseed School prioritizes the well-being of the whole child—mind, body, senses, and spirit—with an emphasis on connection to nature. Riverseed is committed to trusting, respecting, and empowering children to be active participants in their own education and being a space where they can bring their whole selves every day.
The Riverseed School is the first campus of DC Wildflower Public Charter School (DCWPCS) whose mission is to serve a larger, universal purpose in eliminating racial and social discrimination and hierarchy – and offer an intimate liberatory educational experience. We believe intentionally small, community embedded, teacher-led Montessori learning environments will accelerate the journey for students of the global majority to be and feel safe, seen and heard. DCWPCS is where students' identities are affirmed and their genius unleashed!
At the Open House you will:
Get a sense of our school values, our mission, and how we align them with our school culture.
Learn more about Montessori education.
Learn more about how we hope to engage your family in our growing community.
Have the opportunity to ask questions about our program.
Note: You will receive the zoom link for the open house the day before the event.