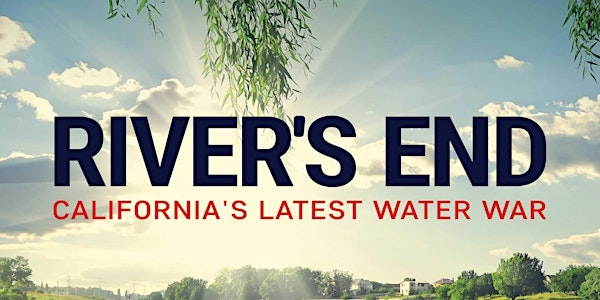 "The Rivers End" Documentary Screening and Panel Discussion
Water is life! Join us on 10/22@ 6:30pm for a free film screening & discussion about California & Pacifica's water resources & challenges.
When and where
Location
Pedro Point Firehouse 1227 Danmann Avenue Pacifica, CA 94044
About this event
Join us on Friday, October 22nd at 6:30 pm for a free community screening of a new award-winning documentary about California's Water Wars at the Pedro Point Firehouse. A huge thank you to the Pedro Point Community Association and the Firehouse Board for co-sponsoring our event!
River's End reveals California's complex struggle over who gets fresh water, and how moneyed interests game the system. Our environment is suffering from too much water being taken from our rivers and delta, resulting in species going extinct, whales starving from lack of food, and fishermen and small farmers losing their livelihoods. Who is responsible and what can we do to avoid this impending crisis?
Following the 81 minute film, we will have a presentation by Adrianne Carr, the General Manager of our North Coast County Water District that supplies water to all of Pacifica's businesses and residents. She'll share with us where Pacifica's water comes from, how much we use, and how the continued drought might affect us.
Joining us for the Q&A discussion will be former Pacifica Planning Commissioner and Environmental/Land Use attorney Richard Campbell, and Gregg Dieguez , currently serving on the MidCoast Community Council, a fountain of information about the infrastructure of our local coastal towns .
Tickets are limited to 60 seats so sign up early! Vaccinations and temperature checks are required for the in-person event, and masks must be worn indoors at all times (with speaking panelists as the only exception). We reserve the right to escort out anyone who does not comply.
Virtual participation will also be available over Zoom. Please sign up so we can email you the link as the date approaches.