Description




The Rise of VR/AR: Spotlight on British Columbia
Gone are the days when virtual and augmented reality (VR/AR) were dismissed as fad and gimmick. Immersive tech is today regarded as a profoundly influential technology with the power to change the way we live, work, and experience the world.
As one of the fastest growing VR/AR communities, Vancouver, British Columbia, has emerged as an international tech leader. Home to more than 180 VR/AR companies and a thriving startup economy, the city is the ideal climate for tech investment and development.
In February of this year, the Canadian Government recognized BC as a digital technology supercluster and allocated $1.4 billion CAD to fund 100 digital projects. This is on top of the $100 million in venture capital investment pledged by the provincial government just last year, along with the implementation of a new tax credit specifically for VR/AR.
2017 also marked the opening of the BC Tech Cube, a 6,000 square-foot coworking space dedicated to VR/AR and mixed reality companies. The project is jointly supported by local tech leaders, like Microsoft and Archiact, and the federal government to encourage continued VR/AR/MR innovation.
The industry is further supported by the Vancouver Chapter of the VR/AR Association, to help accelerate growth to members and making connections, members and community partners span industries as diverse as education, health care, and gaming.
With the government on board and new investment on the way, there has never been a better time than right now for VR/AR in Vancouver.
Join representatives from the VR/AR Association, VR/AR Global Summit, Finger Food, Motive.io, YDreams Global and Archiact to explore how Vancouver has transformed into a leading destination for tech innovation and VR/AR development.

Keynote:
Ryan Peterson, CEO, Finger Food
Panel:
Moderator, James Basnett, Momentus
James is a futurist and often travels between the years 2018 and 2038. His focus is on the synthesis of human and technology systems and he helps organizations map emerging technologies to their future states. At Softvision, James builds innovation and blockchain teams for partners and supports them in bringing new products to market with the right strategy to scale. He has developed disruptive technology in healthcare, media, entertainment, and real estate. James has also spent time in the film industry as a feature film producer where he learned the power video technology has in the transmission of empathy and information across time.
Eric Hine, VP of Strategic Partnerships and Business Solution, Archiact
Eric Hine is the VP of Strategic Partnerships and Business Solution at Archiact, one of the largest VR/AR development companies in the world.
Archiact, applies their expertise and knowledge of current and emerging technologies to cultivate solutions for the most difficult problems by working with forward-thinking and leading companies to identify solutions where VR/AR can inspire, transform, and have a meaningful impact.
He has helped build and publish products on almost every VR/AR platform. He has been developing content for over 13 years professionally. Eric's roles as Lead Designer and Producer at PopCap Games, Product Manager at DeNA, and Associate Producer at Electronic Arts have made him a key leader.
Ryan Peterson, CEO, Finger Food
Ryan Peterson is the CEO and Co-Founder of Finger Food Studios Inc., an award-winning technology solutions company in BC. He is Finger Food's rocket fuel, setting the course for the organization with his extraordinary vision, strategic planning, and an unshakeable passion to have a positive impact on business, community and the world. Under Ryan's leadership as CEO, Finger Food has seen tremendous growth, transforming from a small basement startup to a multi-million dollar company with 140+ employees. The company creates immense value for some of the world's largest organizations in industries including manufacturing, retail, oil & gas, education, healthcare, mining and more.
Finger Food excels at creating industry-transforming solutions for global companies at the convergence of AR/VR, AI, IoT and robotics. Combining technical prowess and some of the world's best creative, engineering, quality assurance, and business professionals, the company embraces challenge as the catalyst for opportunity to change things for the better. From skiing on mountain tops to deep sea diving, the Holodeck to Finger Food headquarters, Ryan Peterson is constantly pushing the boundaries of imagination,innovation, and execution.
Anne Marie Enns, Producer, VR/AR Global Summit & Board Director VRARA Vancouver
Anne-Marie Enns is an award-winning Event Producer located in Vancouver, BC. Anne-Marie is proud to be the Executive Producer of the VR/AR Global Summit, hosted by the VRARA. It will be the Pacific Northwest's largest VR/AR/MR Conference and Expo. Anne-Marie also serves on the Board of the Vancouver Chapter of the VR/AR Association. She is passionate about the VR/AR/MR space and bringing local and international talent and companies into the global spotlight. She has worked in the past on world-class events such as CVR, TED Conferences, Honda Celebration of Light and CANFAR's Bloor Street Entertains, to name a few. Anne-Marie moved into the tech sector when she relocated to Vancouver from Toronto in 2012. She was a founding partner of HackerNest Vancouver, a popular meetup, that now is located in 30+ cities across the globe. She is the Founder of Pulledin Productions, an event company specializing in tech events and live productions.
Daniel Japiassu, CEO, YDreams Global
Daniel Japiassu is the CEO of YDreams Global. With over 20 years of experience managing technology companies, he has led YDreams to become a publicly listed company in Canada. Since his start as one of the partners, in 2006, the company has achieved substantial revenues, expansion from Brazil to Canada and the USA and has delivered thousands of projects for several Fortune 500 companies, such as Coca-Cola, Cisco, Qualcomm, Intel, Nike and the city of Rio. Mr. Japiassu is passionate about human-centered technologies, Virtual and Augmented Realities and how the physical world is becoming smarter through digital tech. Daniel is also on the Board of Directors at the VR/AR Association Vancouver.
Peter Witiig, Co-Founder & Senior Developer at Motive.io
Peter Wittig has worked in the technology industry for over 20 years. He has applied his software and database skills in games, healthcare, telecoms, simulation software and more. Peter's career has moved him from the United States to Ireland, Argentina and now Canada. His travels have driven his interest in location based technology and how it can be used to tell a story. He now lives in Vancouver and co-founded Motive.io with two partners where he has helped creatives in numerous fields create a wide array of location-based & context-aware experiences.
Run of Show
4-4:05 | William Fox, Trade and Invest BC
4:05- 4:35 | Ryan Peterson, Finger Food Keynote
4:35 - 5:30 | Panel
5:30 - 9:00 | Join us after the panel at the Big Fat VR Party (take 2)
Want to check out demos first hand from these amazing BC AR/VR startups? Register for the Future of Technology Lounge happening 3/10 - 3/13.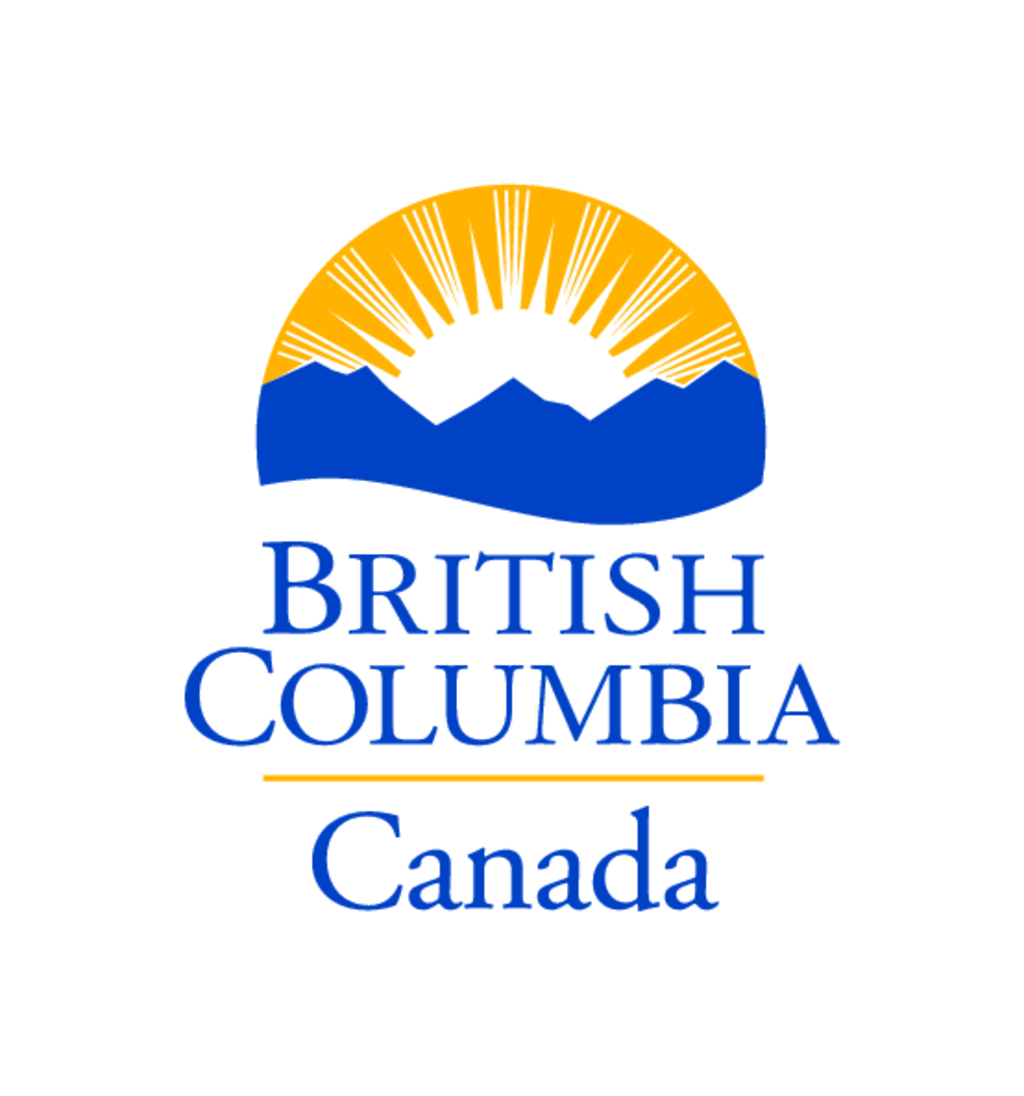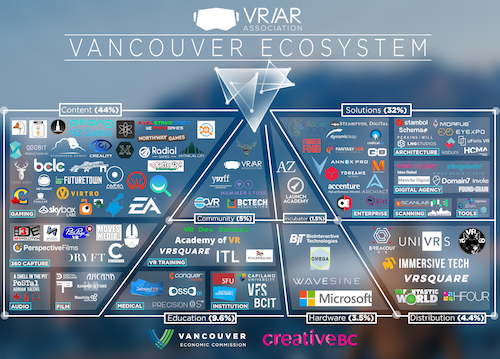 VR/AR Association Vancouver Chapter (VRARA) represents the coming-together of brilliant minds across the VR/AR/MR ecosystem in Vancouver, from original content creators and creative distributors to innovative hardware companies and ambitious researchers. Vancouver is a national and international hub for technological innovation and the VRARA Vancouver chapter is dedicated to supporting and strengthening BC's position as a global leader in immersive technology. VRARA Vancouver works across the globe with other VRARA chapters to provide members with world-wide reach and opportunities. For more information please visit www.thevrara.com/vancouver-chapter/ and find the VRARA Vancouver on Twitter, Facebook, and Instagram.
British Columbia Trade & Investment works with international enterprises to help them build strong links to the resources, skills, and businesses that make British Columbia an attractive place to work and invest. BC Trade & Invest creates and strengthens business contacts through industry-specific trade missions and helps international organizations discover how they can profit from BC's world-class goods and services in leading industries including technology and digital media. For more information please visit www.britishcolumbia.ca.
BC Tech Cube is a 6,000 square-foot co-working space dedicated to the growth of AR/VR/MR companies and serves as a platform for the community to connect, collaborate, and learn from one another. Supporting early stage entrepreneurs and corporate innovators, members have access to the latest tech gear, business-building workshops, mentorship and technical training programs, industry events, and access to investors, customers, and talent. The BC Tech Cube is home to the innovators who are pushing the immersive tech sector forward and putting BC on the map as a global leader in AR/VR/MR. For more information please visit www.wearebctech.com/memberships/the-cube/.