Description
The Latino Community Foundation invites you to the unveiling and discussion of the Nielsen 2016 Report "From the Ballot Box to the Grocery Store." Learn about the latest trends on Latino political influence, purchasing power and media behavior.
Join us for a dynamic discussion with Eliana Murillo, Head of Multicultural Marketing at Google, Jacqueline Martinez Garcel, CEO at The Latino Community Foundation and Nielsen. Following the discussion, LCF will host its final #YoVoyaVotarYTu campaign Call to Action!
Here is a summary of the key takeways:
Rising Consumer Clout: Latino buying power reached $1.3 trillion in 2015 - US Latino buying power grew by 167%.

A Young and Growing Voter Base: Since the Presidential election of 2008, an estimated 6 million more U.S. Latino citizens will have turned 18 and will have become eligible to vote.

Ambicultural Latinos: Latinos who consider themselves both entirely American and entirely Latino are culturally invested in both identities, bilingual, and share a strong entrepreneurial spirit.
Don't forget to register your friends and family at: www.latinos-vote.com or Text LATINOS to 384-387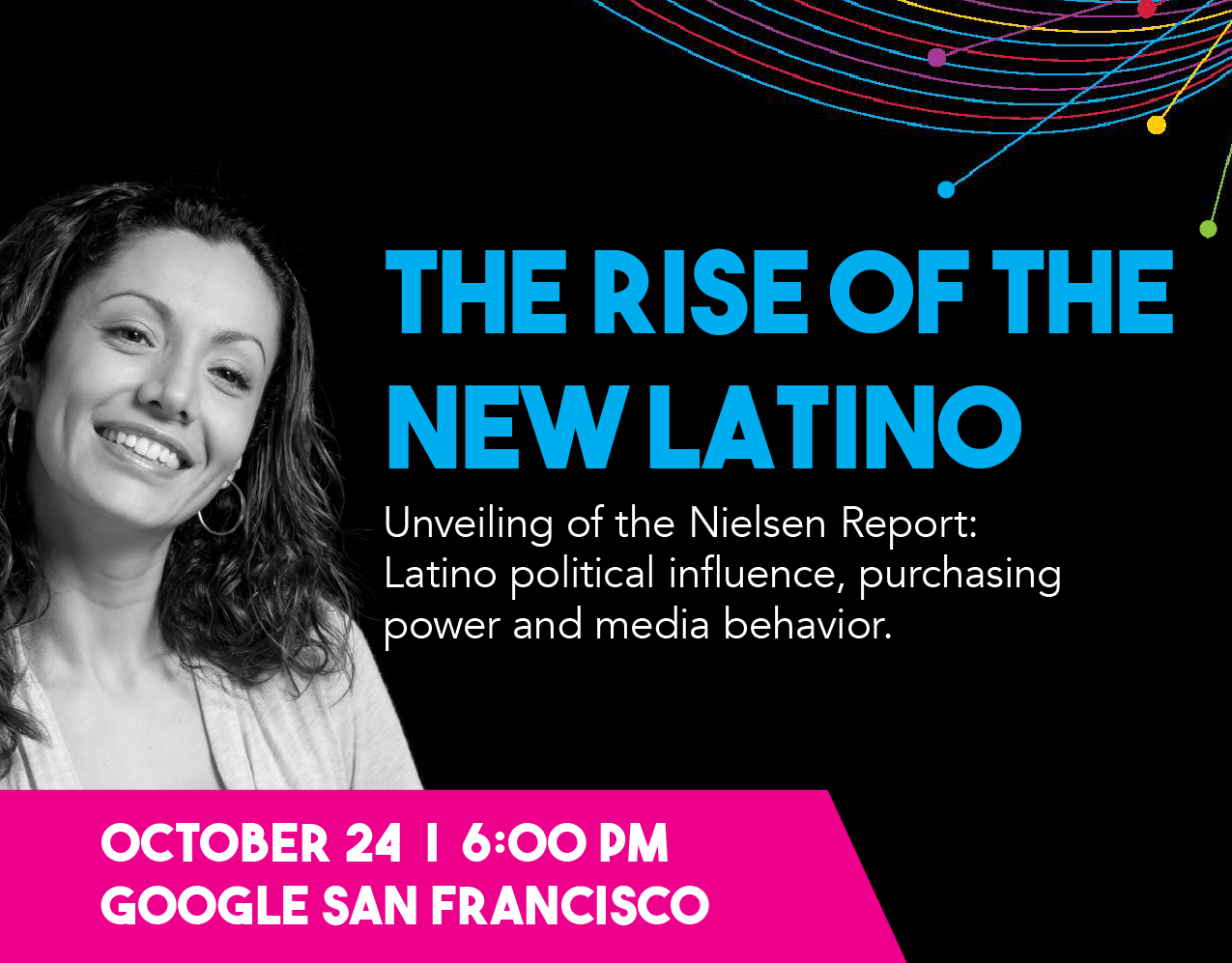 * Registration for this event will close on Oct. 22nd
Neilsen is hiring in SF, check out these job opportunities: http://nielsenss.referrals.selectminds.com/jobs/membership-sales-representative-san-francisco-7807