The Rise of Japanese Cross-Border M&A in a New Era of Shareholder Scrutiny
Description
Special Note: While this event is free and open to the public, content is off the record.
CJEB welcomes you to a lunchtime "zadankai" seminar:
The Rise of Japanese Cross-Border M&A in a New Era of Shareholder Scrutiny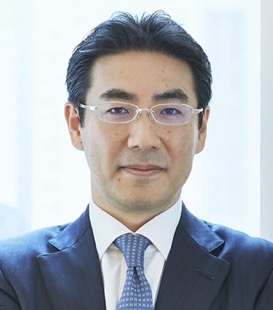 Featuring:
Satoshi Kitada
Managing Director, SMBC Nikko Securities America, Inc.
Moderated by:
Alicia Ogawa
Director, Project on Japanese Corporate Governance and Stewardship, CJEB

What you'll learn:
Key factors driving Japan's foreign acquisitions

Why new shareholder rights create new demands on Japanese management

Japan's unique challenges in managing foreign operations




About the speaker:
Satoshi Kitada is a Managing Director at SMBC Nikko Securities America, Inc. where he specializes in M&A advisory. Mr. Kitada has extensive experience working with Japanese and U.S. clients on buy-side and sell-side transactions and a variety of other corporate finance matters. From 2015 to 2016, Mr. Kitada was seconded to Moelis & Company in the New York Office. In that role, he was responsible for originating and executing M&A transactions across a variety of industries, with a focus on Japanese companies.

Mr. Kitada received a B.A. in Economics from Keio University and completed Advanced Management Program at Harvard Business School.


Lunch will be served. Advance registration is required.


General Contact: Taylor Cook, tgc2114@gsb.columbia.edu.


Please kindly note the following:
Registration will begin at 12:00 pm. All guests must be seated by 12:30 pm.

Please arrive early as seating will be filled on a first-come, first-served basis. The registration does not guarantee your admission.

Your presence at this event indicates your willingness to appear in any photos or videos produced by Columbia and by third parties. If this is an issue, please let us know. Thank you.
Organizer of The Rise of Japanese Cross-Border M&A in a New Era of Shareholder Scrutiny
Established at Columbia Business School in 1986 under the direction of its chairman, Professor Hugh Patrick, and led currently by its director, Professor David E. Weinstein, the Center on Japanese Economy and Business (CJEB) promotes knowledge and understanding of Japanese business and economics in an international context. CJEB is a research organization widely recognized for its vigorous research activities, international symposia, conferences, and lectures, held in New York City and Tokyo, which provide prominent speakers from the public and private sectors a forum for collaboration and reflection on Japan, the United States, and the global economy. For more information visit www.gsb.columbia.edu/cjeb. For more information, go to http://www.gsb.columbia.edu/cjeb