Description
SPECIAL AFTERNOON PRESENTATION!!!
Sponsored by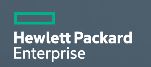 The Rise of Innovation
Speaker
Rachael Babcock
An entrepreneurial technology executive with 17+ years at Fortune 100 technology and telecom companies - Microsoft, Sprint, and Cisco Jasper - in enterprise IT engineering, sales, and market development roles; at RIM, when it was a Fortune's 100 Fastest Growing Company, in international technology leadership roles, including launching BlackBerry in the Middle East; and as CEO and CCO of startups through the Fortune 1000. Rachael has always been involved in bringing emerging and innovative technologies to market. Most recently Rachael had the honor of serving as Chief Innovation Officer for the State of TN.
As an American and Canadian that has lived in Israel, Turkey, and Norway and now resides in Nashville, TN, Rachael is dedicated to promoting business and technology that create new value in new ways. She is particularly interested in the topics of healthcare IoT (IoHT), enterprise security, and digital transformation; and in the art of leading business transformation.