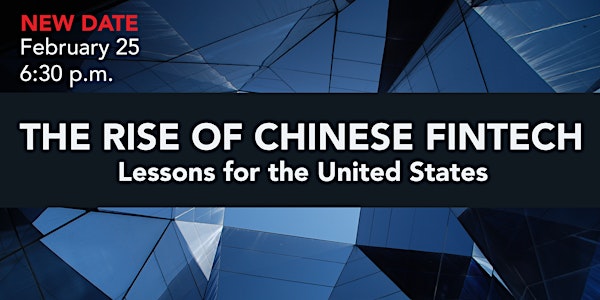 The Rise of Chinese Fintech
When and where
Location
Uris Hall, Room 142 3022 Broadway New York, NY 10027
Description
This event has been rescheduled from February 6 to February 25. If you previously registered to attend, please register again.


---

John Mahoney (Co-Chair of Global FIG, Goldman Sachs) in conversation with Todd H. Baker (Senior Fellow, Richman Center)
China has the largest fintech ecosystem in the world today, dominated by giants like Ant, Alipay, Baidu, and Ping An but also with a host of startups penetrating underserved markets within the country and beyond. The volume of fintechpayments in China grew 74 times between 2010 and 2016, online loan balances grew more than 36 times between 2013 and 2016, and according to KPMG and H2, five of the world's top ten fintech firms in 2017 were Chinese. China's open regulatory environment has supported this growth largely outside of the traditional—and heavily regulated—banking sector, although this trend may be showing signs of change. Moreover, fintech innovation has benefited from government and consumer support for personal and financial data sharing, as well as limited personal privacy.
John Mahoney, Co-Chair of Global FIG at Goldman Sachs and previously head of Goldman's Asian FIG practice, had a front-row seat to these remarkable developments from his office in Hong Kong. Joined by Todd H. Baker, Mahoney will discuss the rise of Chinese fintech and the lessons it holds for the United States.


---

Light dinner and refreshments will be served.
This event is open to the public and on the record. Registration is required. By attending, you consent to appearing in any photos or videos produced by the event organizer or third parties. If you have any questions or concerns, please let us know in advance.