Description
The RIGHT People: Identifying Your Target Customers with Marianne Berkovich
The process of Customer Discovery and finding product-market fit hinges on getting out the building and talking to customers. And talking to the RIGHT people who are part of your target market, is critical to getting good information from these conversations.

During this 60 minute interactive workshop, we'll:

Discuss how to identify the key characteristics of target customers

Do a practice exercise together

Work individually on identifying characteristics of YOUR target customers
Schedule:
9:30am: Registration and Networking
9:45am: Session Begins
11:00am: Session Ends
This session is part of an all day Lab at the Center, if you would like to join us for the other sections, see below:
2:30 - 4:00pm: Communicate to Innovate: Six Steps to More Effective, More Retellable Founder Stories
OUR TRAINER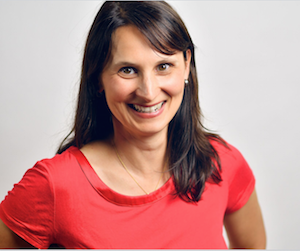 Marianne Berkovich
Marianne Berkovich has over 12 years experience as a qualitative user researcher at Google and Adobe, helping teams build products that users love. She has worked with and mentored dozens of smaller companies and early stage entrepreneurs to gain the know-how to do their own user research. Marianne teaches classes as well as conducting tailored workshops for intact teams. She holds a Masters in Human Computer Interaction from Carnegie Mellon University.