Learn and apply elements of wellness to create a smooth and workable daily flow while quarantined.
About this event
This class is being offered via Zoom.
This offering is inspired by my sister Kiah who insists that the others could really benefit from implementing the kind of daily rhythm i have created and have been observing during this quarantine. My spirits are high, my days are full and my body is strong, flexible and re~shaping.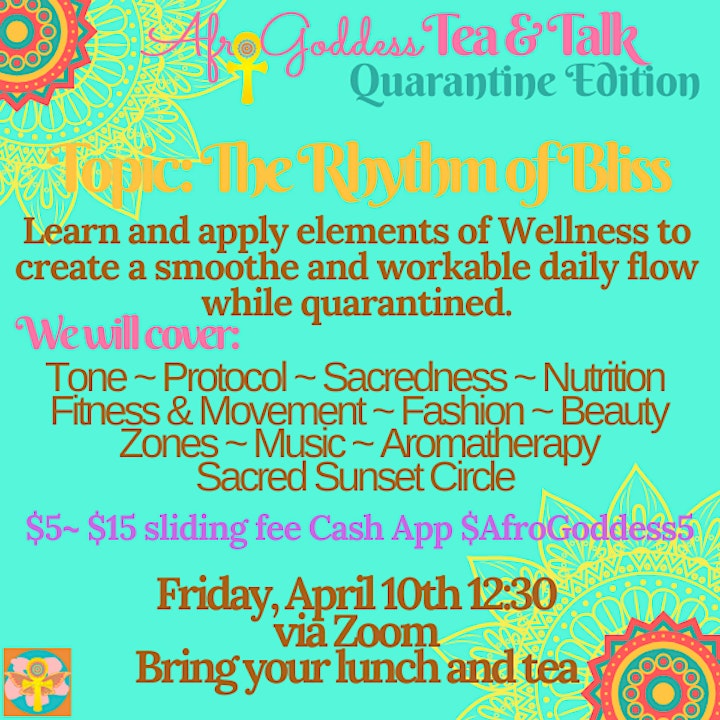 Organizer of The Rhythm of Bliss: Creating a daily wellness flow while quarantined