Description
Join Photographer Kristen Blush as she Celebrates the Release of her Book:
The Revolution Is Female!
At this event, you may pick up your pre-ordered copy of The Revolution Is Female, including your Kickstarter rewards! If you have not pre-ordered your copy, there will be a limited amount available for purchase.
Guarentee you will get a copy by pre-ordering HERE!
There will be a brief conversation with photographer Kristen Blush as she discusses highlights from the book, as well as answers questions from guests. If you are unable to attend, you may follow along on Instagram Story: @KristenBlush, or at www.KristenBlush.com.
You may also enjoy complimentary refreshments and a FREE GIFT with your pre-order, or newly purchased book!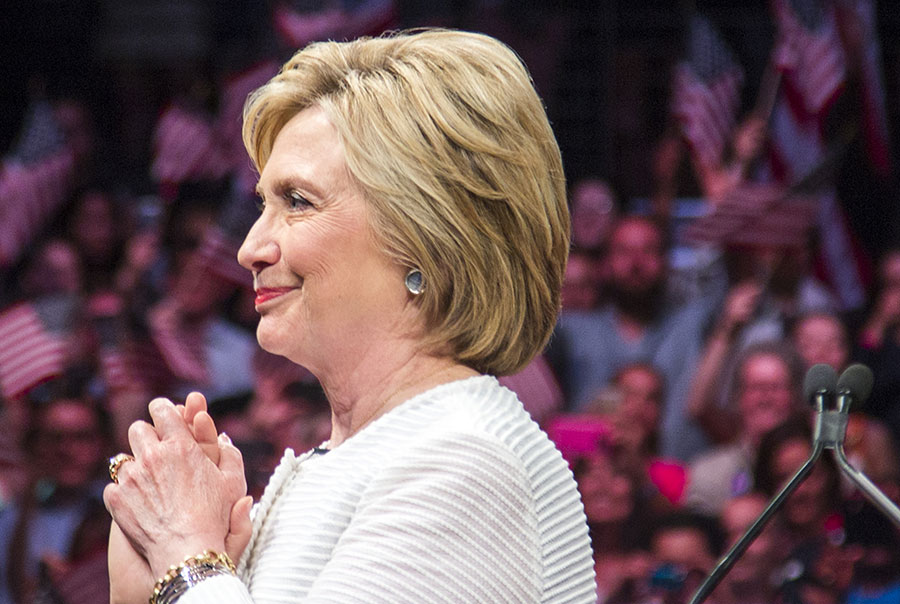 Photo of Hillary Clinton by Kristen Blush
About The Revolution Is Female:
Hillary Clinton enthusiastically supported The Revolution Is Female via Twitter, on February 11, 2018, during the early stage of Blush's fundraising campaign: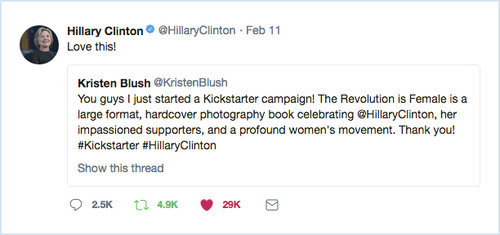 The Revolution Is Female is a hardcover, 9x12", 128 page photography book that celebrates Hillary Clinton's historic candidacy, her enthusiastic supporters, a fierce feminist movement, and beyond. Through powerful imagery, The Revolution Is Female documents the profound influence that Hillary Clinton has had on our quest for an inclusive, feminist society, and marks a time in our American history that cannot be left behind.
The Revolution Is Female includes three chapters: I'm With Her, celebrating Hillary Clinton, her campaign, and her enthusiastic supporters, Resist, representing the fierce feminist movement that rose from the ashes of an illegitimate election, and Onward, marking our persistence and progress as resilient women in politics, healthcare, arts, finance, and beyond.
The Event Space at Jill Platner's SoHo Store:

Jill Platner in a New York City based sculpture artist and jeweler, who has been creating her art for over 25 years. She has kindly welcomed The Revolution Is Female into her beautiful Soho store where her designs and sculptures are on display. Thank you Jill Platner!