Description
with Mere Women, Bench Press, Rad Island, Lincoln le Fevre and the Insiders + Baseball

Presented OLIVER MOON
On July 22nd Oliver Moon presents the Reverence Hotel's 5th birthday. Can you believe it?!
This year's party is going to be so big that we can barely contain ourselves. We've tapped the shoulders of some friends of old and new to come celebrate. This year's line-up is so exciting that we've decided to tease you all and stagger out announcing the bands over the coming days.
Either way you'll want to get in fast with tickets.
Don't say we didn't warn you!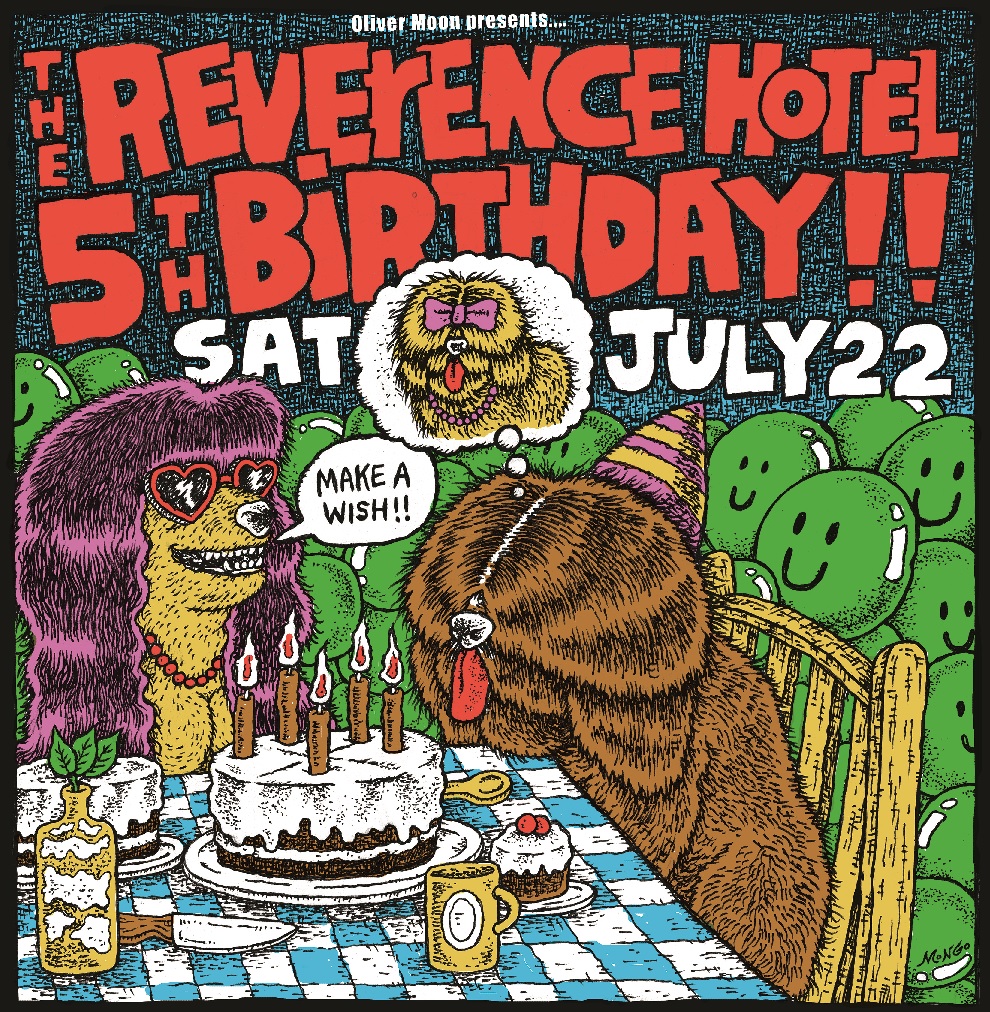 Date and Time
Location
Refund Policy