NOTE: JUNE RETREAT CANCELLED Unlock the deeper mysteries of The Leadership Circle™ and experience the power of your whole undivided Self.
About this Event
~JUNE RETREAT CANCELLED~
Dear Friends... we have decided to postpone this event until the Fall, once life post-COVID has had time to settle. Details for the fall retreat still TBD. If you have already registered for this retreat, we will contact you directly to make arrangements for refunds.
Please contact Peggy McAllister, (peggy@Intentionalleadership.net) if you have questions, and if you would like to be on the mailing list for upcoming retreats.
~~~~~~~~~~~~~~~~~~~~~~~~~~~~~~~~~~~~
COME JOIN AN INTIMATE GROUP OF YOUR PEERS...
on 200 pristine forested acres in Georgia, for a profound three-day transformational experience, called The Return to Wholeness Retreat.
You will experience an integral journey, designed to help you step beyond the limiting edges of your identity... and into a full-bodied experience of your Wholeness.
Our experience together will be grounded in ancient wisdom, Integral Psychology, The Leadership Circle™, experiential / somatic work, mindfulness practices, and Love.
A PROFOUND EXPERIENCE OF TRANSFORMATION...
Using The Leadership Circle™ as our foundation, you will experience:
• An impeccably designed journey of transformation.
• Simple somatic practices that will support you in shifting from Reactive to Creative to Integral mind.
• New ways to make the depth and breadth of The Leadership Circle™ more available to your clients.
• Time and space to reflect, relax, and reconnect with yourself; daily options for yoga, meditation, massage, hikes in nature.
• A supportive community of like-minded peers with whom you will continue the journey following the retreat.
Our time together will be steeped in both Silence and Community, and we will intentionally focus more on direct experience, with less emphasis being given to processing together with our minds.
FOR PURPOSEFUL PRACTITIONERS and LEADERS...
The Return to Wholeness Retreat is designed for purpose-led practitioners and leaders who are committed to living more consciously and modeling the change we wish to see in the world including:
The Leadership Circle™ Certified Practitioners
Purpose-driven Executive Coaches / OD and HR Professionals***
Purpose-driven Executives***
***Minimum Pre-Requisites : All retreat participants must have completed The Leadership Circle Profile™ (LCP) and debrief at least one month prior to the retreat. This can be completed with a colleague, or by registering for the profile and debrief on the REGISTRATION PAGE (click green button above).
MORE THAN A RETREAT...
The Return to Wholeness Process includes:
1) One-hour pre-retreat coaching session with Peggy
2) Three day residential retreat (arrive Wednesday night, retreat is Thursday-Saturday, leave Sunday morning)
3) Group Coaching Call 4-8 weeks after the retreat.
REGISTER IN THREE EASY STEPS:
1) Complete Retreat Registration by May 15 – Click on green button above
2) Reserve Your Retreat Center Accommodations – Details about reserving accommodations can be found below. Please note accommodations are not included in the registration fee.
3) Schedule your one-hour pre-retreat coaching session, offered in the 4-5 week period prior to the retreat. You will receive a scheduling link via email once retreat registration is complete.
ACCOMMODATIONS / LOCATION
The Elohee Retreat Center, Sautee Nacoochee, GA, USA
Please arrange your accommodations separately by clicking here: RESERVE ACCOMMODATIONS - ELOHEE RETREAT CENTER
Room prices listed below are per person for four nights. All prices shown are USD and include your room + 3 meals per day, and all taxes and fees:
Large Private Room plus Private Bath (Single $935/person----Double $775/person)
Smaller Single Room, Shared Bath with one other single room ($725/person)
The Elohee Retreat Center is located on 200 forested acres in the Blue Ridge foothills of North GA, a 90 minute drive from the Atlanta airport.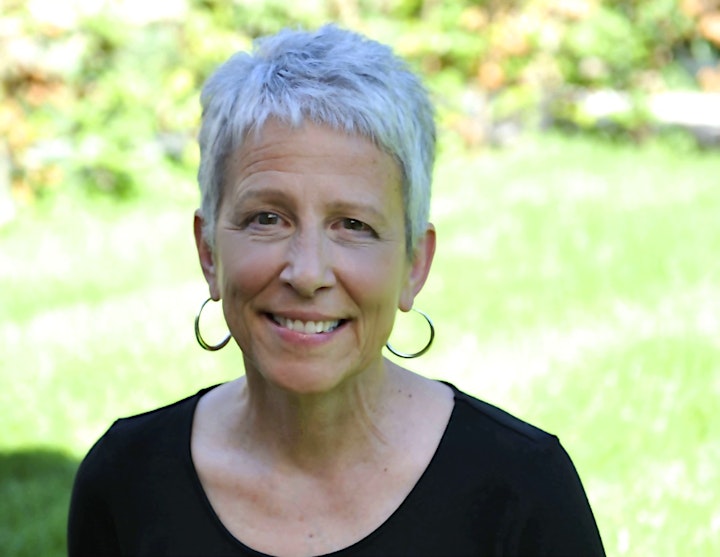 YOUR FACILITATOR - PEGGY MCALLISTER, MA
I am delighted to be sharing the Return to Wholeness Retreats with you, in this their seventh year. This is the work of my heart. These retreats have now served hundreds of purpose-led leaders, executive coaches, HR and OD pracitioners around the world. Please come join us for what one participant described as "A life changing experience for those who are ready for this profound and sacred work."
What Past Participants Say...
DAVE SCHRADER- Partner, Full Circle Group N.A.
This retreat is a true invitation to transformation! Very restorative for seasoned practitioners, Peggy's loving, masterfully skilled facilitation invited us all to explore our inner landscapes without fear. I found myself doing some deep inner-work and, at the same time, learning new ways to make the depth and breadth of the Leadership Circle more available to clients. A brilliant process!
CAROLINA MARTINEZ ECHEVERRIA - HR Head, Roche Pharma AG
During the retreat, we experienced a progressive journey through the land of our own psyche, which gently revealed what has been limiting my gifts, and also what is supporting their expression in the world. Very powerful. It was really hard for me to carve 3 days out of my work schedule to attend the retreat, but it was worth it.
I left with new practices and tools I can use every day to access more of my Creative Mind (and heart), an enhanced experience of my own inner strength and my gifts, an appreciation for the role of partnership with peers in my own development, and a renewed sense of curiosity that I intend to bring to all of my interactions. All of this I learned through an actual experience of these things, not just theories and words, which makes the takeaways for me more real and sustainable.
RENELLE DARR - President, InSight Coaching and Consulting
The environment and experience that Peggy creates takes you to places you didn't even know you needed to go in order to return to who you really are. As a coach, her approach helps to deepen my journey in order to deepen my partnership with clients. And when they are ready for such an experience, I eagerly recommend my executive clients attend as well!
ANGELO VITALE- EVP and General Counsel, Quicken Loans
As an executive (not an executive coach), I honestly didn't know what to expect from attending The Return to Wholeness Retreat. As it turns out, for me, it was the pause that refreshes. This restorative, "unplugged" time for discernment and fellowship has proved to be a precious gift to myself and others with whom I engage every day "back in the real world." It's really hard to describe the impact this retreat has had on me, personally and professionally. But if I had to sum it up in just one word: Enriching (on so many levels). So treat yourself to this amazing experience; you're worth it!
SANDY REESER - Principal, Reeser Consulting and Coaching
A sacred and magical shift happened for me during the retreat. I left with an undeniable commitment to something bigger than myself - a pivot point. I've had to buckle up my seatbelt because doors have been opening even before my knock. And I now have tools and practices that help me nurture and hold the parts of myself that aren't fully ready for the ride!
AMY FELIX-REESE - SVP Client Services, Full Circle Group NA
Return to Wholeness is the next deep dive into embracing the integral You. As Peggy expertly invited participants into a sacred space of trust, openness and support, she guided us to step into our Essential Self, acknowledge the gifts of our reactive, patterned thinking, and commit to the Presence of choosing from consciousness. Her expert facilitation utilizes multiple modalities to appeal to many different learning approaches. Since taking part in her process and program, I'm amazed at what has unfolded – and continues to unfold in my experience called Life. I highly recommend this for anyone ready to shift their Presence into the Creative and Integral.
JEFF STONE- Owner, Potentia Consulting
As practitioners, we can't ask others to do the work that we haven't done ourselves. The RTW retreat offers the opportunity to do important inner work that can profoundly impact your life and that of your clients. How do I know? It was so powerful for me, I returned a second time and had an even deeper experience of my essential self. Following the retreat, I applied the tools Peggy teaches with a client who had been stuck for a long time, and in one session, it literally rocked her world!
AMY PASQUALE - Founder, Green Mesa Consulting
This workshop is masterfully facilitated - inviting you all, together and individually, deeper into yourself. I left with an indelible understanding of how to simply and effectively unlock the power of The Leadership Circle Profile™ tool for myself and for others.
The Return to Wholeness retreat is something I'm eager to experience again and count among the top 2 or 3 personal and professional dev. experiences in my life.
ROSS BROOKS- CEO of Mountain Family Health Centers
Frederick LaLoux writes "Behind the façade of success, many top leaders are tired of the power games and infighting; despite their desperately overloaded schedules, they feel a vague sense of emptiness."
I attended the Return to Wholeness Retreat in 2017. Half expecting to learn the latest and greatest Harvard Business Review techniques on managing myself and reducing employee burnout, what I learned instead was to return to breath, to welcome the wisdom of silence, and to remember who I am. For any leader feeling a sense of emptiness or asking "is this really what I thought I'd be doing when I grew up?" I highly recommend attending a Return to Wholeness Retreat (or more!) with Peggy McAllister.
DEADLINES and CANCELLATION
The registration deadline for this retreat is May 15, 2020.
Cancellation before May 15, 2020 will receive a full price refund minus $200 administrative fee for this event. We are unable to offer refunds after May 15, however the balance of your registration can be applied to future retreats.