The Results of the 2018 Elections: Jonah Goldberg and Peter Beinart
Description
The Fowler Program will offer a post-election discussion of leadership with an exchange of views by two of the nation's most talented and lively political speakers: Jonah Goldberg (pictured below, left) and Peter Beinart (pictured below, right).

---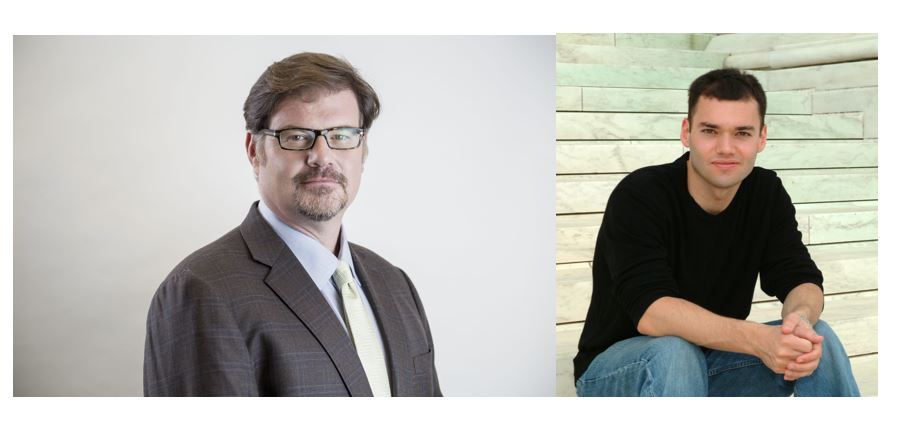 ---
Peter Beinart is Associate Professor of journalism and political science at the City University of New York. He is also a contributor to The Atlantic, a Senior Columnist at The Forward, a CNN political commentator, and a fellow at the Foundation for Middle East Peace.
Beinart graduated from Yale University, winning a Rhodes scholarship for graduate study at Oxford University. After graduating from University College, Oxford, Beinart became The New Republic's managing editor in 1995, and from 1999 to 2006 served as the magazine's editor.
Beinart is the author of three books: The Good Fight, The Icarus Syndrome, and The Crisis of Zionism.
Beinart has also written for The New York Times, The Wall Street Journal, The Financial Times, The Boston Globe, The Atlantic, Newsweek, Slate, Reader's Digest, Die Zeit, Frankfurter Allgemeine Zeitung, and Polity: the Journal of the Northeastern Political Science Studies Association.
---
Jonah Goldbergguides you to appreciate the essential nature of politics by examining the underpinnings of liberal and conservative ideologies, economic policy and the changing role of modern-day media.

As senior editor of The National Review, Jonah firmly established himself as a prominent analyst with the publication of two New York Times best-selling books, including Liberal Fascism: The Secret History of the American Left from Mussolini to the Politics of Meaning.
Named one of the top 50 political commentators in America by The Atlantic magazine, Jonah's informed and thoughtful perspectives spark indispensable dialogue and debate. Whether discussing the intellectual history of the left or the hazards posed by political clichés, he scrutinizes prevailing opinions and generates new insights.
As Jonah regales listeners with his trademark passion and humor, the audience comes to recognize the power of ideas to shape a movement as well as individual beliefs.
---
Complimentary tickets are required and available here or at the Colket Center Information Desk. Limit 6 per person please.
Tickets will be available beginning September 14. See roanoke.edu/events for more information.