Description
Tired of past relationships negatively affecting today's joy? It's time to RESTORY YOUR RELATIONSHIPS
Last year's Restory Conference helped hundreds of men and women restory their lives. This year's event will focus on restorying your relationships. We'll look at how to heal from past relationships so we can engage well today, and how God can actually make us more resilient and loving in the aftermath of relational heartache.
Hear what last year's attendees said:
"This conference meant a turning point in my story." Martha
"I learned how I might be able to restory my life." Robert
"It makes me think about how the disciples shared about Jesus from first person testimonies. Today was like that--hearing about the lives of others and God's healing love for their experiences." Candace
"I would love to bring a group next year." CJ
"I think this conference could help any participant examine their life and relationships with people and the Lord." Justin
"This conference can really change your life." Destiny
We'll have four amazing, surprising, healing testimonies, great worship, snacks, and the kind of life change that you'll point back to in years to come.
VERY COOL INFORMATION:
20% of all ticket sales will benefit the Children's Advocacy Center of Rockwall.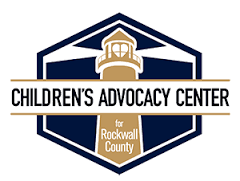 For those businesses and ministries interested in sponsoring the Restory Conference, here are some options. You can sponsor the conference in the ticket sales box below.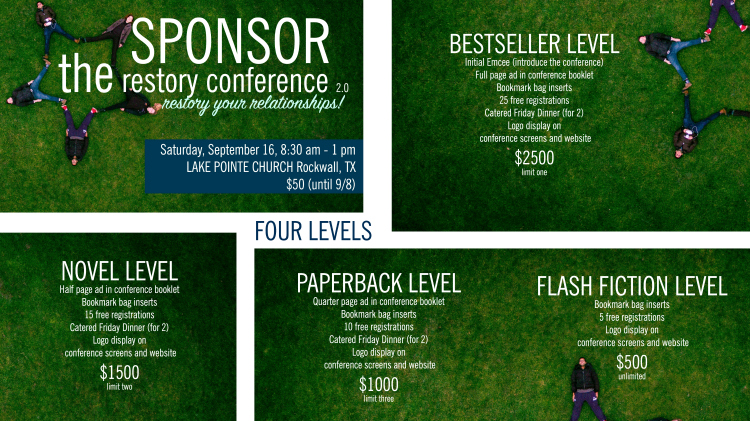 Make 2017 the year you take strong inventory of your relationships, experience needed healing, and venture forth with joy and hope!