Description
Starting small and growing big in the restaurant world.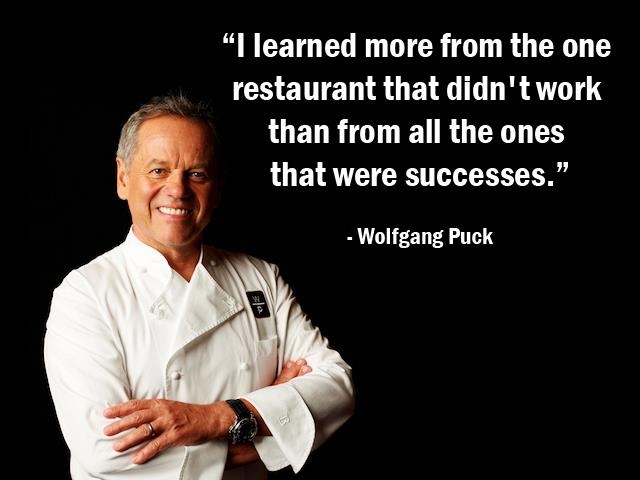 The Restaurantrepreneur
Wednesday October 26, 2016
05:00 PM
Come learn the ins and outs as well as the ups and downs from seasoned restaurant professionals of starting with a small idea and building it big in the food service world.
This MIT Enterprise Forum program will highlight how regional food service entrepreneurs utilized technology, innovation, and systematic organization combined with a lot of hard work and sweat equity to build successful restaurant and food service business ventures that are poised for further growth and expansion.
The program will feature 2 successful restauranteurs; a leading regional food service executive; and a high technology human-performance coach speaking about what it takes to create the magic of a wonderful and tasty restaurant experience utilizing a highly functional and efficient team to make it happen.
Speakers
- Tyler Duncan, President and CEO, Rusty's Pizza
- John Dickson, CEO, Coastline Communications Corp., and Founder of SantaBarbara.com
- Byron Low, President & CEO, I-Woven
- Adam White, Owner, FisHouse, Boathouse, and Santa Barbara Shellfish Co.
Visit link below to learn more and register.
Or, you may sign-up directly at: https://mitefccoct2016.eventbrite.com
Heavy appetizers and refreshments included in registration.
Program agenda:
5-6pm Networking Hour
6-8pm Presentation followed by Q&A
More Info: www.mitcentralcoast.org
Organizer of The Restaurantrepreneur
The Central Coast MIT Enterprise Forum hosts the region's top business and technology events. Each month, we bring together veteran business leaders and experts to host events designed to educate, inform and inspire entrepreneurs.
Our Mission
To promote a unique process and atmosphere to develop and strengthen the entrepreneurial community in the Central Coast through interaction with experienced executives who have successfully navigated the challenges of building an organization.
In 1986, the MIT Enterprise Forum of the Central Coast was established to serve the coastal business communities of Los Angeles, Ventura, and Santa Barbara counties. The Massachusetts Institute of Technology Enterprise Forum has 25 chapters worldwide, each offering unique programs and networking opportunities for entrepreneurs.
Presentations
Early stage businesses face many common challenges. In case presentations, the Forum provides local entrepreneurs the opportunity to present their business plans during an open meeting before a panel of specially chosen business experts and an audience of peers and other people interested in business development. This Forum format provides the presenting companies an opportunity to receive feedback and suggestions for their businesses from experienced professionals.
Selected Topics
Special topic presentations address current and specific challenges facing early stage businesses. A special panel of entrepreneurs and industry experts is assembled for an in-depth "round table" discussion of the issue.
MIT Enterprise Forum of the Central Coast is a 501(c)(3) nonprofit organization registered with the state of California, supported by individual and community contributions. Tax ID/EIN# 77-0248019