The Rest I Make Up: a film about art, aging, and friendship
Description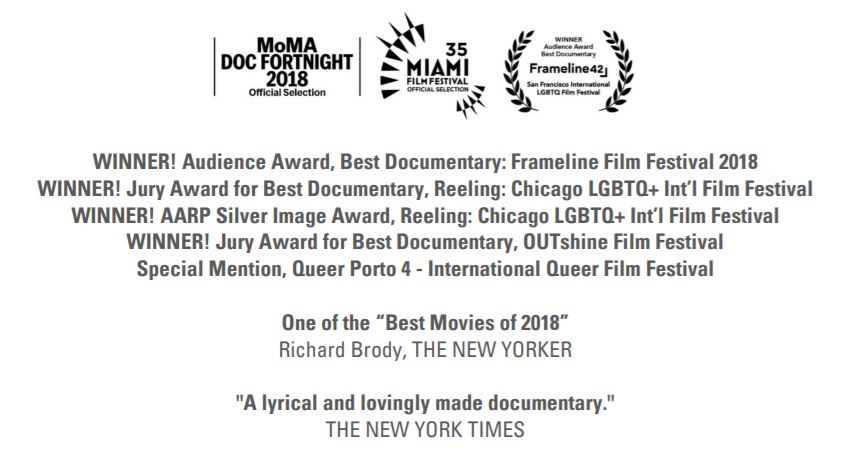 Michelle Memran's The Rest I Make Up is a feature-length film that documents the final fifteen years of the life of Obie Award-winning Cuban-American playwright Maria Irene Fornes, who died October 30, 2018 from complications related to Alzheimer's Disease.
Fornes is often referred to as American theater's "Mother Avant-Garde." When she gradually stops writing due to dementia, an unexpected friendship with filmmaker Michelle Memran reignites her spontaneous creative spirit and triggers a collaboration that picks up where the pen left off. Theater luminaries such as Edward Albee, Ellen Stewart, Lanford Wilson, and others weigh in on Fornes's important contributions. The duo travels from New York to Havana, Miami to Seattle, exploring the playwright's remembered past and their shared present. What began as an accidental collaboration becomes a story of love, creativity, and connection that persists even in the face of forgetting.
A conversation after the show will include the filmmaker, Michelle Memran, producer Katie Pearl, Brown University Theatre Arts Professor Patricia Ybarra, and Lori Daiello, PharmD, BCPP, assistant professor of neurology at The Warren Alpert Medical School and assistant professor of Health Services, Policy & Practice at the Brown University School of Public Health.


The film is distributed by Women Make Movies, a non-profit organization that promotes cutting edge documentaries, that push artistic and intellectual boundaries in filmmaking. The screening at Brown is sponsored by Brown University's Arts Initiative and Department of Theatre Arts and Performance Studies with additional support from The Center for Latin American and Caribbean Studies, The Department of the History of Art and Architecture, The Alzheimer's Disease & Memory Disorders Center at Rhode Island Hospital, The Brown/Trinity MFA Program in Acting and Directing, and The Cogut Institute for the Humanities.