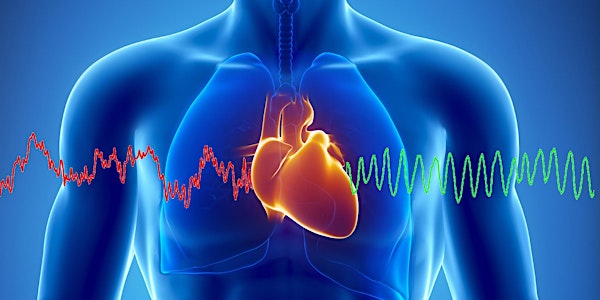 The Resilience Advantage™ - Skills for Personal Effectiveness
When and where
Date and time
Sunday, October 20, 2019 · 9am - 6pm EDT
Location
Kitchener Inn & Suites - Large Conference Room 4355 King St E. Kitchener, ON N2P 2E9 Canada
Description
Coming to Kitchener, ON...
Join us for a day journeying through the Heart!
This workshop focusses on the HOW to actually reduce stress in your life (all areas) and HOW to increase emotional resiliency which affects your overall well-being. You will do this through the practice of HeartMath® Techniques that you will learn in the workshop.
This workshop is for those who are interested in learning more about the energetics of the Heart and how to use the Heart to access and increase intuition, communicate with others through the Heart's energetic field and how to create more coherent environments in their homes and their workplaces.
I am especially motivated to get parents (both partners) into the room together so can work together on building a more resilient family. I work with a lot of kids, and I find myself coaching the parents and teaching them techniques more than the actual kids. It just gets far better results that lasts a lifetime.

As such there is a 50% discount for bringing your partner.
Pay via Email Money Transfer for even more savings.
---
The Resilience Advantage™ - Skills for Personal and Professional Effectiveness
In this skill-based program, you will learn practical tools and strategies to build and strengthen emotional resilience.

Based upon the Institute of HeartMath's research into the physiology of optimal performance, you will walk away with concrete practices that increase well-being, mental clarity and emotional stability.
Workshop topics include:
The latest findings from optimal-performance research.
Skills for building resilience in the face of change and uncertainty.
Intelligent energy self-regulation techniques.
Practical ideas for easily integrating valuable tools into everyday routines.
This full day program creates space for self-reflection and introspection. We will have opportunities in the workshop to apply the concepts and techniques in our own unique life situations and leave with a complete understanding of how our emotions affect our health, a toolbox of techniques to build and sustain our internal resilience and an action plan to apply moving forward.
Each participant will receive a workbook (Resilience Advantage™ Guidebook) with resources and exercises. We will leverage the guidebook during the day and it will also be a reference for you post workshop.
There will also be coffee, water and some munchies through out the day.
HeartMath has just certified me to administer a Stress and Well-Being assessment. This is perfect for our purposes as you can take the assessment now, and then take it again two weeks after practicing the techniques and tools you learn and then the change will be measurable. You will receive an invite upon registration.
Full Outline:
Understanding Resilience and its importance
Domains of Resilience, Energy Management and its effects on Performance
Depleting and Renewing Emotions and its Impact
Physiology of Coherence and Optimal Functioning
Depletion to Renewal™ Exercise
Heart Rate Variability and emWave Technology Demo
Building and Sustaining Resilience
Practical Intuition and types of Intuition (And how to increase access...)
Relational Energetics
Energetics of Communication
Establishing a new Baseline and Action Plan for going forward
HeartMath Tools Learned:
Heart-Focused Breathing™ Technique
Quick Coherence® Technique
Inner-Ease™ Technique
emWave® / Inner Balance™ Technology
Prep - Shift and Reset - Sustain Technique
Freeze Frame® Technique
Deplete to Renewal™ Grid
Coherent Communication™ Technique
Heart Lock-In® Technique
You will receive a certificate upon completion from HeartMath Institute for your attendance.

What others have said after attending this program with me:

- how to listen to others, without judgement, and activate my heart in communication
- I'm not responsible for changing other people
- sometimes you "just need to let it go man!"
- that I am in control of more than I thought
- I can control my anxiety with these tools. I am worth the effort
- how the heart connects and influences the brain
- a lot of self-awareness and appreciation of my heart
- understanding the power of the heart and it's role in cognition
- techniques were easy to do, but surprisingly powerful and was able to make changes in the way I feel about things
- changes starts from you
- it is possible to make peace with and acknowledge your past and move towards a better future
And I especially liked this one:
"Your heart is like an Instagram filter for everything you experience in your life. It colours everything and directs your reaction."
About the organizer
Mohammed Sheikh, a Mind Mechanic, is a HeartMath® Certified Trainer and Coach.  He helps people break through emotional and mental blocks by teaching them HOW to use their unconcsious mind to change the stories they tell themselves and helps in the processessing of stuck emotions from history.  "You can't change your past, but you can change your relationship with your past..."
Mohammed has travelled extensively and taken thousands of hours of trainings in order to be able to use the latest methods, technologies and neuroscience to allow his clients to transform unwanted behaviours and move towards desired internal states instead. Besides the work he does at Coach the Mind, the platform he launched to enable positive change in others through his years of experience and trainings of the many modalities, he works with various local community organizations to help them succeed.
www.facebook.com/coachthemind/
www.instagram.com/mind_mechanic/
www.coachthemind.ca/