About this Event
This is a seated show with general admission, first-come-first-served seating. The Cedar is happy to reserve seats for patrons who require special seating accommodations. To request seating or other access accommodations, please go to our Access page.
General Admission tickets are available online, by phone, Electric Fetus, and at The Cedar during shows.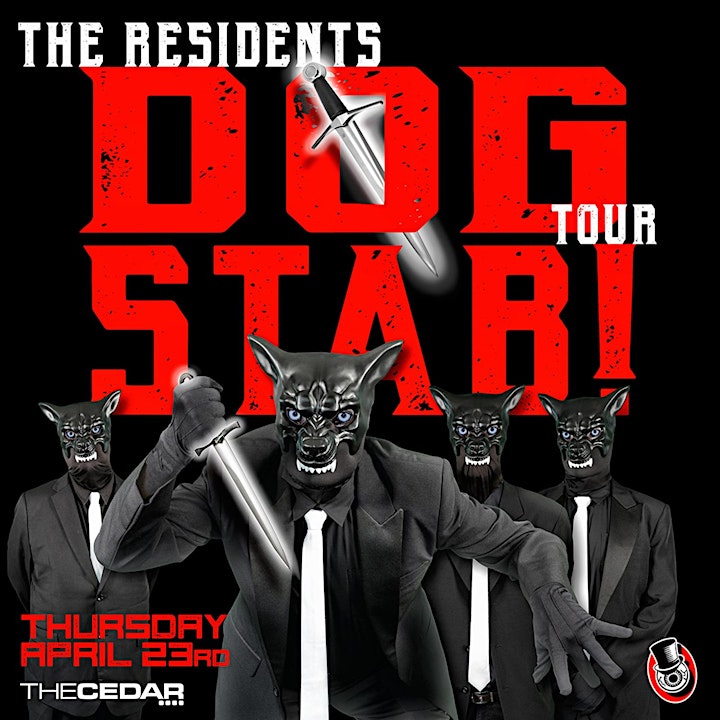 About The Residents
Constantly defying classification, THE RESIDENTS have been regarded as icons in the world of experimental music for almost fifty years. In addition to their groundbreaking work in the areas of trance, world fusion, electronica, punk, industrial and lounge music, the group has also been credited with being among the originators of performance art and music video, with their videos included in the permanent collection of the Museum of Modern Art. Their lengthy career has also taken them into the world of film and television music, having scored numerous films and TV series as well as several projects for MTV. In addition, the group is also thriving in the world of digital media having released ten DVDs, and two internet series.
Currently, in collaboration with noted video artist, John Sanborn, The Residents are creating a major multimedia event to be performed at the Museum of Modern Art on Jan 24 & 25, 2020. In addition, based on the recently discovered recordings of Alvin Snow, aka Dyin' Dog, the group is completing their 49th studio album, METAL, MEAT & BONE. Then, in the spring, The Residents will embark on another world tour, again featuring the music of Alvin Snow while also revisiting Duck Stab, one of the band's most popular albums.
The Residents performing "One-Minute Movies" courtesy of Radial by The Orchard's YouTube channel.
Performers
Date and Time
Location
Refund Policy