Description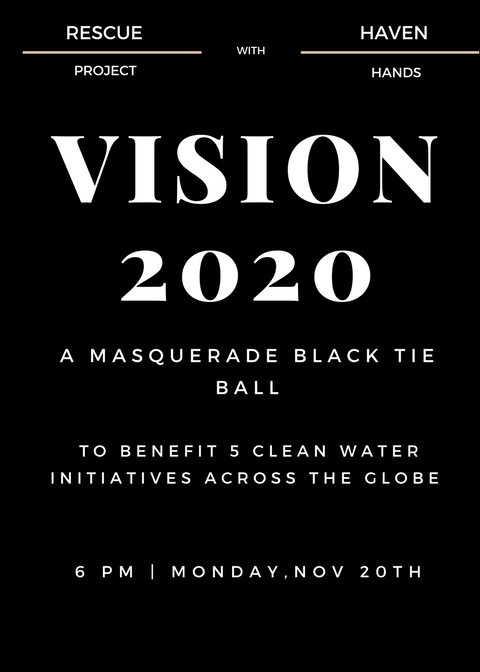 One of the luxuries of living in the US is our access to clean water. Recent incidents in Flint, Michigan as well as surrounding cities is forcing us to have the discourse as we now know that this issue is closer to home than we think.
The Rescue Project is launching the Vision2020 Campaign with an objective to raise $20 million dollars by the year 2020. We are partnering with five progressive individuals/ organizations with credible reputations to serve as beneficiaries to whom 100% of proceeds to go for doing this work. We want to use our platform to extend a helping hand to a population of people that needs our voice both at home and abroad.
Every Year, Resk 'Que uses his birthday to raise awareness for charitable causes dear to his heart. This year, on Monday, November 20th, 2017, Join Resk 'Que to celebrate yet another life milestone and support the launch of the vision 2020 Campaign at this black tie, Masquerade ball presented by HAVEN HANDS and THE RESCUE PROJECT.
For more information on HAVEN HANDS: visit https://www.havenhands.org