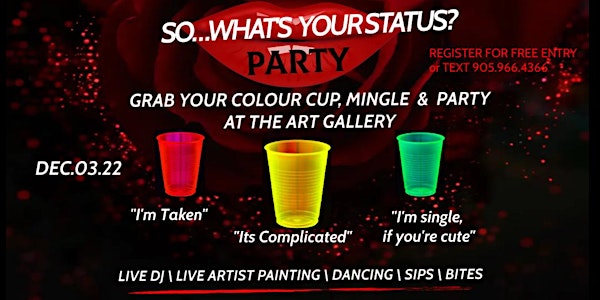 THE RELATIONSHIP STATUS PARTY
Not another lame dating event. Come out regardless of your relationship status.. and hey, you might find a few eggs for the basket you want.
When and where
Location
401 St Paul St 401 Saint Paul Street St. Catharines, ON L2R 3N1 Canada
About this event
Single? Take a break from the dating apps
Taken? Come support your single friends or drink, dance, and check out the art.
Complicated Relationship? ... All of the above.
Grab a drink the color cup that you most identify with and lets have some fun at an ART GALLERY!
Address: 401 st paul st. St. Catharines Downtown
Doors open at 9pm.