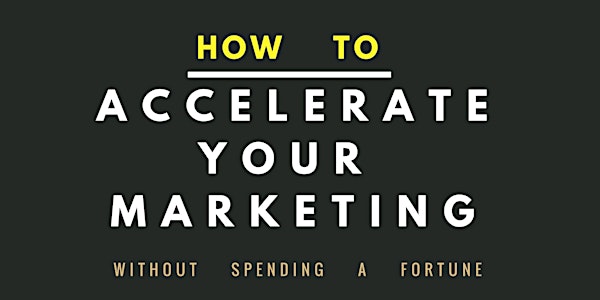 The Reinvention Expo with Gair Maxwell & Derek Aucoin
When and where
Location
La Plaza 420 Rue Sherbrooke Ouest Montréal, QC H3A 1B4 Canada
Refund Policy
Contact the organizer to request a refund.
Description

Home-Run strategies to Re-Create & Re-Ignite the Business, Life and Career You Deserve!
ACCELERATE & DIFFERENTIATE YOUR MARKETING
WITHOUT SPENDING A FORTUNE ON ADVERTISING
Join us to get the best strategies to business growth
ONE DAY EVENT where you will be taught Personal Development, Business, Life, Motivation, and a lot more!!
YOU WILL LEARN
How any brand can be reinvented, re-ignited & re-aligned to boost revenues & profitability, increase market share and build shareholder equity.

How to separate yourself and your company from the rest of the competitive heard and be heard – loud and clear.

Specific reasons why most marketing tactics, ad campaigns and websites are wasted efforts; yielding minimal results despite maximum cost.

A simple approach to help your brand speak "human" in a way that real people will actually care about.

New strategies to harness the horsepower of online platforms and how you can stay miles ahead on the relevance curve.
BE UNIQUE AND STAND OUT

So many ideas will be flying around the room. You will be furiously scribbling copious notes and imagining the possibilities that exist for your brand to emerge as a "UNIQUE BRAND".
Someday, you will look back and say … "This was THE day that changed the way I think about marketing forever".
POSSIBILITIES
The Reinvention Expo is hosted by Raji AR, a young entrepreneur who loves to help others in anything and everything. A friend to every friend, he wants to change people's mindset by preparing this seminar and showing that the ancient power of storytelling transcends traditional marketing. He will be giving a pair of hockey tickets for the playoffs of the Montreal Canadiens during the event, a small gift to all the participants.


https://www.facebook.com/ReinventionExpo
https://www.facebook.com/raji.rached
https://www.instagram.com/rajiar/?hl=fr


Two of Canada's top speakers are stepping up to the plate for an unforgettable experience you won't want to miss. Drawing from their own personal and professional experiences Gair Maxwell and former major-leaguer Derek Aucoin are converging to share practical ideas on how to reinvent your business, career or life. They are both shining examples because these two have followed different professional paths, yet experience similarities in their own stories of reinvention.



-Gair Maxwell (International Keynote Speaker - Business & Brand Reinvention)
Internationally acclaimed branding expert and author of Nuts, Bolts And A Few Loose Screws. Gair has worked with some of the world's most dynamic companies, including Apple Specialist Marketing Group, shared speaking stages with icons such as Richard Branson & Gene Simmons and named 2012 Canadian Speaker of the Year by TEC Canada, the country's largest CEO Peer Advisory organization. Rock star and entrepreneur Gene Simmons has called Gair "… an inspiring figure. He makes you want to get up and achieve something." His approach also helps professionals build stronger personal brands that benefit both their careers and their personal lives. Discover your best "untold stories" and unique "remarkability quotient".
"What separates those who WIN with change as opposed to those who struggle"?
"Either you keep living somebody else's story or you stand up, brand up and create your own story"
When these counterintuitive theories from Gair were first applied, some independent business owners were astounded to see their enterprises grow by 10-20X while enjoying sustainable growth and unrivaled competitive advantage
Inspires businesses of any size, in any category, to create a strategy based on clear, unparalleled Differentiation, inspire Customer Advocation and establish aBrand Legacy that rivals some of the best in the world.
With eye-popping clarity, you will learn universal secrets of iconic brands such as Apple, Disney, Ferrari, Harvard and Harley-Davidson; how they can be adapted to your company/category and fuel the hearts and minds of loyal customers. Discover why developing a brand involves much more than picking colors, a logo or spewing empty, vanilla pudding promises of "features, advantages and benefits".
He is also a co-founder of HUGGABLE UNIVERSITY; an on-line teaching program that serves as both inspiration and instruction for companies and people who want to get noticed and get ahead.
Learn more at
https://www.amazon.com/Nuts-Bolts-Few-Loose-Screws/dp/1932226788
https://twitter.com/GairMaxwell
https://www.facebook.com/TheReinventionCode/?hc_ref=SEARCH
https://www.youtube.com/user/GairMaxwell/featured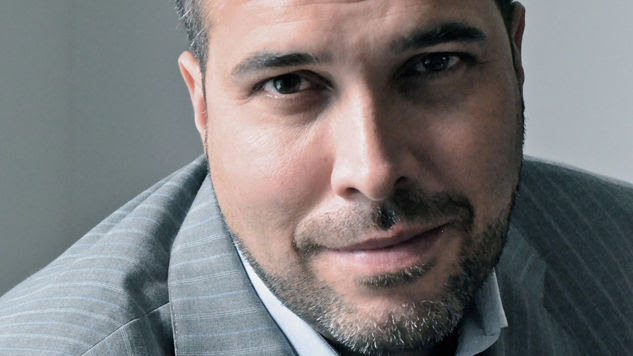 -Former Montreal Expo pitcher Derek Aucoin is a Speaker & Thought Leader that is in high demand at conferences and get-togethers all over North America.
the only Quebecer to have been developed by the Expos, Derek is an experienced player in the world of baseball.
Not only did he evolve as a player, he is a recognised coach in sports camps including the Major League baseball players association and amongst others the New York Yankees are one of his biggest clients.
Derek reinvented himself after leaving his dream job as a baseball pitcher. He is a motivational speaker that helps people develop their full potential. He is also a very successful entrepreneur with over then a decade of experience, he spends his time teaching others how to adapt and adjust to the new age business life. With all that he still finds time to coach baseball in summer for the little ones and he is a sports radio host at 98.5, a tv sports host for SportsCenter.
SPECIALISES:
MOTIVANTION
TEAM WORK
LEADERSHIP
https://twitter.com/aucoinderek
https://www.facebook.com/derek.aucoin.73
Continental breakfast offered
indoor parking for 5$