Description
---
PRICING:
General: $49 per person
Early Bird: $35 per person. Must register by November 16 using *promotional code "earlybird"
(Re)Inspire Network Members: $19 per person for (Re)Inspire Network Member Pastor Wives.

*Instructions for early bird promotional code: 1. Click on Green "Tickets" Button above. 2. Click on "Enter Promotional Code" in blue letters top right. 3. Type in the word: "earlybird" and then complete registration for $14 discount
---
DETAILS
When: Friday, December 7 from 11:30 AM - 2 PM *Check in and Holiday Punch begins at 11:30 AM
Where: Cypress Point Country Club, 5340 Club Head Road, Virginia Beach, VA 23455
Menu: A delicious Christmas buffet with holiday treats
Registration Deadline: December 3
Questions: Email Dave Kleffman at reinspirenetwork@mail.com or call 757-359-1636
---

KEYNOTE SPEAKER: APRIL WOODARD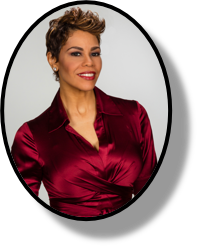 April Woodard is the Emmy nominated Co-Host of Coast Live, a daily lifestyle show on WTKR Channel 3, CBS, in Hampton Roads. She also serves as an assistant professor at the Scripps Howard School of Journalism at Hampton University, in Virginia.
Her body of work has been distributed on social media, broadcast, web and other media platforms. She was a correspondent on the nationally syndicated newsmagazine, Inside Edition for 15 years. On BET and BET International networks she hosted the shows, Mad Swagg, Music Around the Globe and covered The Oscars, NAACP Image Awards The BET Awards, BET Honors, and Black Girls Rock among others. April created and hosts the web entertainment site/show, The Media Brew, and has contributed as an expert on HLN and CNN.
Beyond the camera, April Woodard is a gifted writer who has penned a children's book and writes articles for various prestigious magazines, websites, and on her social media platform, #AprilsAList.
April is highly committed to giving back to the community. She has been honored with The Trail Blazer Award, The Network Journal's 40 under 40, The Woman of Distinction Award and donates her time by serving on boards and loaning her talents to the YWCA, Purple Reign (A Domestic Abuse Program) The Trumpet Foundation, The Dwelling Place for homeless families, The NAACP and 100 Black Men of America.
April is also the co-pastor of FavorNation Church, a thriving and growing church in Virginia Beach.


---
SPECIAL MUSICAL GUEST & DEVOTIONAL THOUGHT - TANGIE CALLAHAN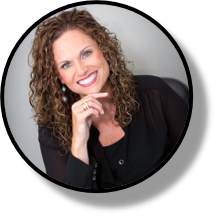 Tangie Callahan, pastor, speaker, worship leader, recording artist, and Board Certified Master Life Coach, shares her ministry on Sunday mornings at Bridge Church in Virginia Beach, Virginia, where she pastors with her husband Archie. Tangie, along with her husband, moved to Virginia Beach in 1998 to launch Bridge Church, which has now expanded to three services, multiple locations, and can be experienced every Sunday morning.

Tangie has found freedom by believing and applying the Word of God to her life, and her passion is to see women live completely devoted to Christ, along with teaching them their value, purpose, and how they too can find freedom, in their spirit, soul, and body.
Tangie is also the founder and CEO of "Tshirt's that Talk". Her vision is to invite women to share their story by simply wearing a shirt that speaks for itself, giving them opportunity to tell what Christ has done in their life. Tangie's warm smile, and contagious spirit, encourage women to live life to the fullest, which can only be found in Jesus.
Tangie resides in Virginia Beach with her husband, Archie, and their four children, Ethan, Rhalyn, Adelyn, and Payten.


---
CHRISTMAS BACKGROUND MUSIC: Karen Stowe, Harpist and Certified Music Practitioner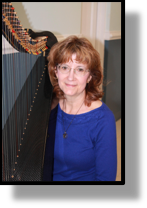 ---
KEY SPONSORS

Wave Leadership College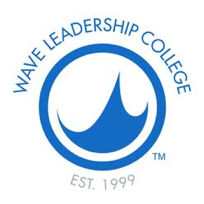 Mid Atlantic Teen Challenge

Bridge Leadership Path

Messman & Alleman, PLC

---
A SPECIAL THANKS TO OUR HOST!


Cypress Point Country Club