The Regulatory Roadmap for Medical Devices

Thursday, November 10, 2016 from 11:00 AM to 1:30 PM (EST)
Event Details

Regulatory and compliance requirements for medical devices can sometimes feel like a moving target. The regulatory function in the healthcare industry is critical in order to make safe and effective products available worldwide. What can you do to stay ahead of the curve when it comes to FDA and Health Canada submissions?

Learn about FDA and Health Canada regulatory requirements, specifically FDA processes (Section 510(k) clearances, Premarket Approval (PMA), and Combination Products) and Health Canada's medical device licensing requirements. This session will help you pinpoint the information you need to develop a regulatory strategy, and then hit the ground running. Learn the next steps you need to take to bring your device to market.

Don't miss the opportunity to apply for a one-on-one meeting with our experts to further discuss your company and your personal path to regulatory success.


Agenda:
11:00 AM | Registration Opens
11:30 AM | Presentations
12:30 PM | Q&A
1:00 PM | Lunch and Networking
1:30-5:00 PM | One-on-one Meetings*

*Companies must have applied for a one-on-one meeting ahead of time and been approved. The application period ends on November 4th, 2016.


Speakers
Young Kim | Director of Regulatory Affairs, Johnson & Johnson Medical Companies read bio»
Sharon Starowicz | Director, Regulatory Policy Innovation, Global Orthopaedics, Johnson & Johnson read bio»


Event Partner




Fees:
Presentation & Lunch
CA$ 40  | General Public
CA$ 25  | Student/Academic
CA$ 50  | At the door
Includes presentation, Q&A, and lunch. All attendees must pay this fee, regardless of one-on-one meeting status. Registration to attend the presentation, Q&A, and lunch will remain open until noon on Nov 9, 2016 (or sold out).

One-on-One Meeting
FREE | Application
FREE | Accepted Companies
Companies must have applied for a one-on-one meeting ahead of time. The one-on-one application period ends on November 4th, 2016. Your application will be reviewed and you will be notified of acceptance by email on November 7th, 2016. Acceptance of a one-on-one meeting is not guaranteed as all applications must be approved.


Location:
IBM Canada Offices
3600 Steeles Avenue East, Room D109
Markham, Ontario


Speakers' Biographies: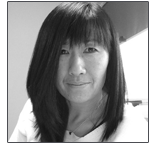 Young Kim | Director of Regulatory Affairs, Johnson & Johnson Medical Companies
Young Kim is the Director of Regulatory Affairs at Johnson & Johnson Medical Companies in Markham, Ontario. Johnson & Johnson Medical Companies operates as an umbrella organization that markets and distributes products from a number of different medical device companies. Products marketed include medical devices for minimally invasive and open surgical procedures, devices for women's health, cardiovascular and neurovascular products, breast implants, hemostasis devices, orthopaedics implants and instrumentation, and sterilization products. Young is responsible for providing strategic regulatory guidance to a team of regulatory professionals responsible for ensuring appropriate regulatory authorizations required for distribution of products in Canada. She also works to shape the Canadian regulatory environment as a member of the Regulatory Affairs Steering Committee of MEDEC, Canada's Medical Device industry association and is a co-chair of the MEDEC Pre-submission team focusing on regulatory issues related to pre-market authorizations of medical devices in Canada. Young also is a member of the Regulatory Affairs Professionals Society (RAPS) exam committee focusing on the Canadian Regulatory Professional Certification Exam.
Young received an honors BSc. in Science and Business from the University of Waterloo and obtained the Regulatory Affairs Certification through RAPS. Throughout her career, Young has accumulated over 20 years of regulatory experience with generic pharmaceuticals, disinfectant drugs, medical devices, combination products, procedural kits and investigational devices.

Sharon Starowicz | Director, Regulatory Policy Innovation, Global Orthopaedics, Johnson & Johnson
Sharon Starowicz is the Director of Regulatory Policy Innovation, Global Orthopaedics, for Johnson & Johnson, where she is responsible for providing strategic regulatory guidance and expertise and, with a focus on the external environment, shaping the evolving regulatory policies that impact our industry.
Sharon has over 30 years of regulatory affairs experience, specializing in Class I, II and III orthopedic and spinal devices. She began her regulatory career at the US Food and Drug Administration as a Biomedical Engineer/ Scientific Reviewer, where she reviewed engineering and clinical data submitted in support of orthopedic device approvals (510(k)s, IDEs and PMAs). She has worked for Johnson and Johnson for 19 years in 3 operating companies, having previously been a member of the Indigo Medical, Inc. management board with responsibilities for regulatory affairs, clinical affairs and quality systems, and having regulatory affairs and regulatory compliance responsibilities for DePuy Orthopaedics, Inc. prior to joining DePuy Spine, Inc. in 2004.
Sharon currently serves as the President of the Orthopedic Surgical Manufacturers Association (OSMA), an industry trade organization whose membership consists of manufacturers of orthobiologics, orthopedic and spinal devices, who work with FDA and other regulatory agencies and health care professionals on issues that lessen the regulatory burden and improve the application of device law. Sharon is also a member of the Medical Device Innovation Consortium (MDIC) Computer Modeling and Simulation Steering Committee, as well as a member of the American Academy of Orthopaedic Surgeons (AAOS) Orthopaedic Device Forum.
Sharon holds a BS degree in Engineering Science and Mechanics and an MS degree in Engineering Mechanics from Virginia Polytechnic Institute and State University (Virginia Tech).

When & Where

IBM Canada Offices
3600 Steeles Avenue East
Room D109
Markham, ON L3R 9Z7
Canada

Thursday, November 10, 2016 from 11:00 AM to 1:30 PM (EST)
Add to my calendar
Organizer
JLABS @ Toronto
JLABS, part of Johnson & Johnson Innovation, is a network of life science incubators providing emerging companies many of the advantages of being in a big company, without the capital investment. JLABS offers singular bench tops, modular wet lab units and office space on a short-term basis, allowing companies to pay only for the space they need, with an option to quickly expand when they have the resources to do so. Companies residing at JLABS also have access to core research labs hosting specialized capital equipment and shared administrative areas. JLABS is an open innovation model, and the agreement for space does not grant JLABS or Johnson & Johnson Innovation any stake or rights in the companies, nor will the companies have a guaranteed future affiliation with JLABS. The flagship facility is located in San Diego at Janssen's West Coast Research Center, and JLABS has now two established locations in San Francisco - one through a collaboration with the California Institute for Quantitative Biosciences (QB3) and a second standalone facility - one in Boston through a collaboration with Lab Central, one in Houston through a collaboration with TMC, and one in Toronto through a collaboration with MaRS. For more information please visit jlabs.jnjinnovation.com.
The Regulatory Roadmap for Medical Devices