The #Reframe Conference: Inner Landscapes & Media Futures
Description
This is a public event designed for those who embrace, and work at, the intersection of ideas and for those wanting to connect with leading figures at Sundance, On Being podcast, Harvard Neurology, Stanford Design School, and elsewhere -- in an intimate setting. You may be a writer, therapist, designer, journalist, physician, social worker, activist, film director, entrepreneur, technologist, or other cross-disciplinary lover. Join us for morning talks and afternoon workshops and a day of community and deep, meaningful conversation.

Tentative Schedule:
9:30am - Registration
10am - Opening Remarks - Jenara Nerenberg, Journalist, Founder, The Neurodiversity Project
10:10am - Casper ter Kuile, Director, On Being Impact Lab
10:30am - Joel Salinas, Neurologist, Massachusetts General Hospital, Harvard Medical School, author, Mirror Touch
10:50am - Kamal Sinclair, Director, Sundance New Frontier Lab, Founder, Making a New Reality
11:10 Break
11:30 - Jenara Nerenberg - The Neurodiversity Project
11:50 - Rev angel Kyodo williams, Founder, Center For Transformative Change, author, Being Black, co-author Radical Dharma
12:10 - Conversation w/ Rev angel
12:30 Lunch
2:00pm - Media & Reframing Narratives Panel:
-Lakshmi Sarah, author, Crafting Stories for Virtual Reality
-Elena Favilli, co-author Goodnight Stories for Rebel Girls, co-founder Timbuktu Labs
-Tina Sacks, filmmaker and author, Invisible Visits: Black Middle Class Women in the American Healthcare System, Professor, UC Berkeley School of Social Welfare
2:40pm The New "Mental Health" Panel:
-Nidhi Berry, MSW, therapist, and former editor, Susan Cain's Quiet Revolution
-Ravi Chandra, M.D. psychiatrist and advisor, Center for Asian American Media (CAAM)
-Joel Salinas, M.D. Neurologist and author, Mirror Touch: A Memoir of Synesthesia & The Secret Life of the Brain
3:20pm "The Mountain of Should" short film by Brady Gill
3:30pm Book Chat with author and illustrator, Liz Fosslien, of No Hard Feelings: The Secret Power of Embracing Emotions at Work
4pm Ritual Design Lab w/ Kursat Ozenc of Stanford d. School
4:40pm Bias & Inclusion Workshop w/ Rania Adwan & Ben Perreau of SY Partners
5:20pm Inner Activity VR Demo & Talk w/ Anshul Pendse
5:45pm Closing Remarks - Jenara Nerenberg
*For Pre-conference Talk w/ Gabor Mate on March 11th in San Francisco, you must purchase joint tickets. He will be appearing only on the 11th.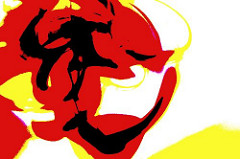 Re-imagining what it means to "be well," The Neurodiversity Project has assembled leading figures from the Sundance Film Institute, Harvard Neurology, award-winning On Being podcast, and Rev angel Kyodo williams' Center for Transformative Change in order to #reframe our conceptions of what we currently call "wellbeing."
What new stories are we in dire need of? What does a Harvard neurologist focused on synesthesia have in common with a Sundance Institutue Director focused on virtual reality? In the corners of all our respective fields, there are innovators literally creating new definitions, maps, guidelines, and experiences that take us out of old boxes, categories and diagnostic checklists. Will the fields of medicine and psychiatry as we currently know them survive and how do journalists cover these emerging beats?
Join us for a day of groundbreaking sessions with leaders flying in from across the country to share their stories of new frontiers and practical applications, living into new notions of what it means to be well. Be inspired with leading media directors, designers, researchers, activists, artists, and scientists. Find fellow innovators who are re-inventing intersections in their daily lives, sharing heartfelt personal stories, and why new visions and definitions are needed.
What have we lost in our basic fabric and how do we get it back? We will put the pieces back together, re-connecting the web of life supports that are needed to keep us all in joyful emotional health. Science, art, literature, activism, and celebration all have their part to play. Ready to walk into a doctor's office and meet with a storyteller for part of your treatment?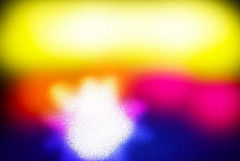 Speakers: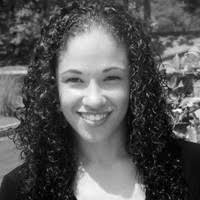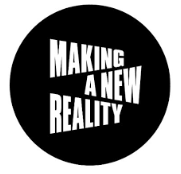 Kamal Sinclair
is the creator of Making a New Reality and the
Sundance Institute
Director of
New Frontier Labs
, a cross-disciplinary and transmedia project elevating the intersection of new emerging artists and technology, film, activism, virtual and augmented reality, music and live performance. One of her projects, Question Bridge, facilitates dialogue between black men from diverse and contending backgrounds and creates a platform for them to represent and redefine black male identity in America. Previously a performer with STOMP, she can often be found at MIT, Sundance, the National Film Board of Canada, Google, the Oakland Museum of California, and the LA Film Festival.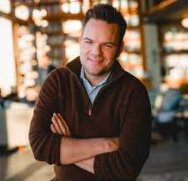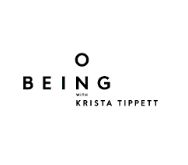 Casper ter Kuile
is
On Being's
Executive Director at the
On Being Impact Lab
, co-founder of How We Gather, and co-host of the award-winning podcast Harry Potter and the Sacred Text. He is a Ministry Innovation Fellow at Harvard Divinity School, where he jointly earned a degree with the Harvard Kennedy School and his imaginative work is often covered by The New York Times, The Atlantic, The Boston Globe and elsewhere. Originally from England, he now lives in Cambridge, Massachusetts with his husband.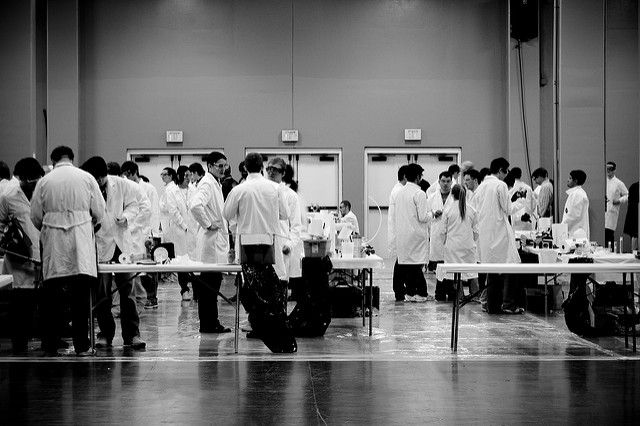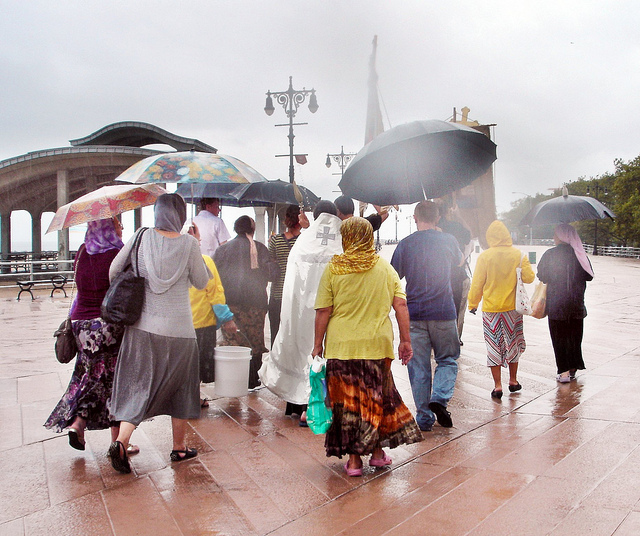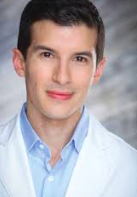 Dr. Joel Salinas
is a
Harvard neurologist
at Massachusetts General Hospital, founder of the Salinas Lab, and author of
Mirror Touch: A Memoir of Synesthesia and the Secret Life of the Brain
. A behavioral neurologist, he specializes in neuropsychiatry and the intersection of social relationships and mental wellness. A physician with synesthesia himself, he literally feels what other people feel and chronicles the experience in his book. Raised in Nicaragua and Miami, he speaks to wide audiences including Cannes, TEDx, and the International Association of Synesthetes, Artists, and Scientists.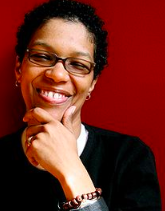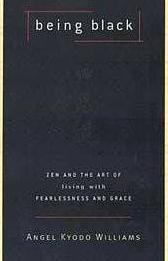 Rev Angel Kyodo Williams
is the author of
Being Black
and co-author of
Radical Dharma
and is the Zen-trained founder of the Center for Transformative Change. She is an internationally-acclaimed teacher educating the mindfulness community about white privilege, race, trauma, healing, and belonging. With a style that is both fierce and gentle, she is a highly sought-after speaker.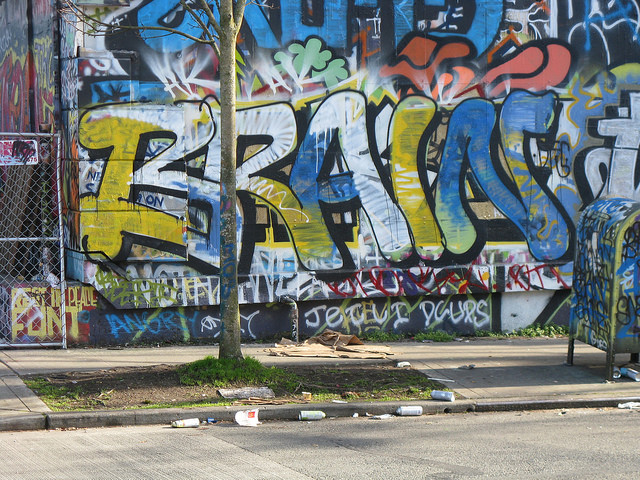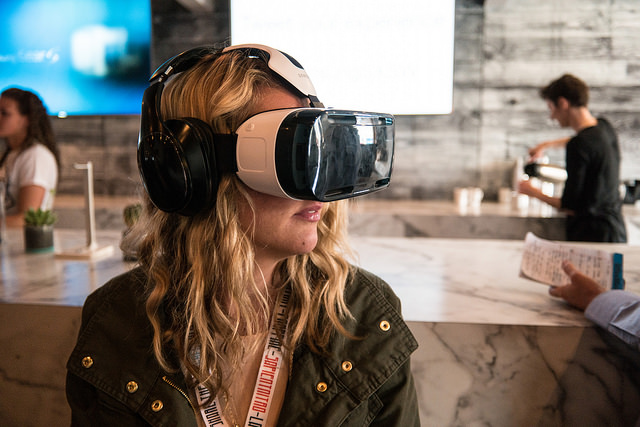 With afternoon design sessions on navigating bias, neurodiversity, mental health, workplace culture, and ritual design facilitated by Stanford's Ritual Design Lab and the innovative award-winning SY Partners.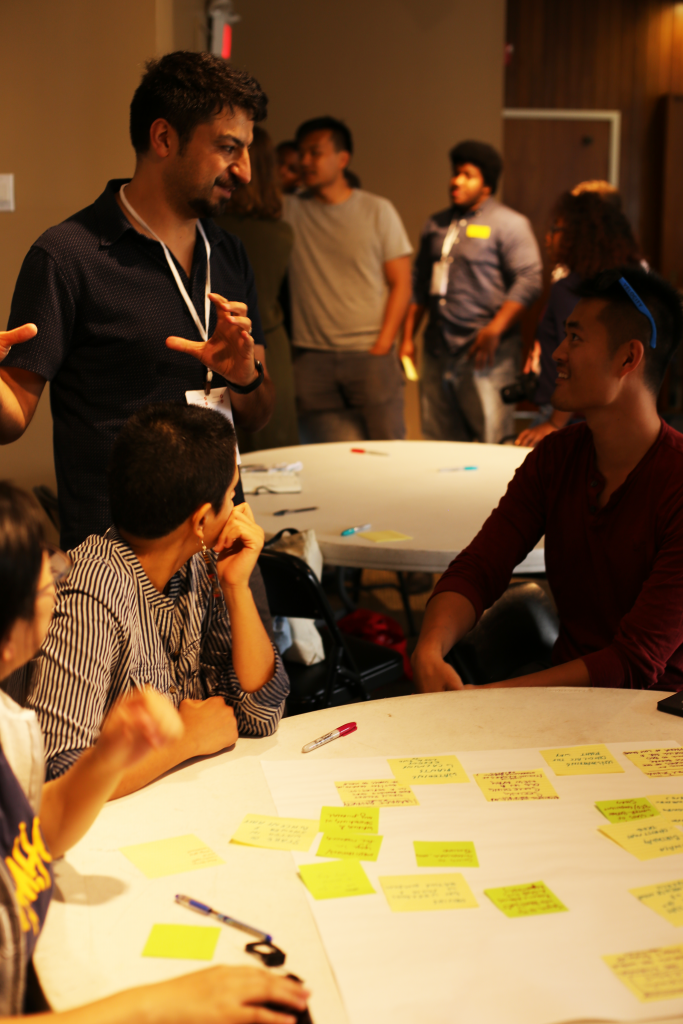 Kürsat Özenç is a designer and an innovation consultant. He creates tools and services for experts and everyday people. He leads the Ritual Design Lab initiative at Stanford d.school, where he runs experiments with students and partner organizations on personal, team and human-robot rituals. He also teaches service design as part of the Stanford Legal Design Lab.
His work on rituals has appeared in Atlantic magazine and on the Canadian Public Radio. He holds degrees from Carnegie Mellon University, Sabanci University, and Middle East Technical University. He's originally from the Cappadocia region, Turkey.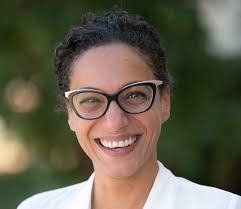 Rania Adwan is fixated on making the world a better place. In her work as Strategy Director at SYPartners, Rania applies equal parts innovation and creativity to tackle some of business' most pressing challenges. Prior to SYP, Rania boldly influenced issues from police reform to post-disaster recovery to anti-corruption throughout her stints as a journalist, governmental policy advisor, and PricewaterhouseCoopers strategist. Rania holds a master's degree in international relations and security studies from Georgetown University and a bachelor's degree in journalism from Cardiff University.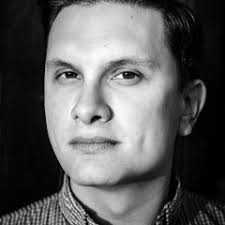 Ben Perreau is a Strategy Director for SYPartners in San Francisco. He got started in the music industry, first as a producer for Virgin Radio, and then led a transformation of NME.com, which became the world's biggest music website of its time. Ben went on to lead Digital Product Strategy for Europe's largest media companies—including Sky, Global Radio and the BBC—and has founded multiple companies, including his first digital business at age 19. Along the way, Ben has been a consultant, university lecturer, and writer for publications such as Wired, The Guardian, and The Times.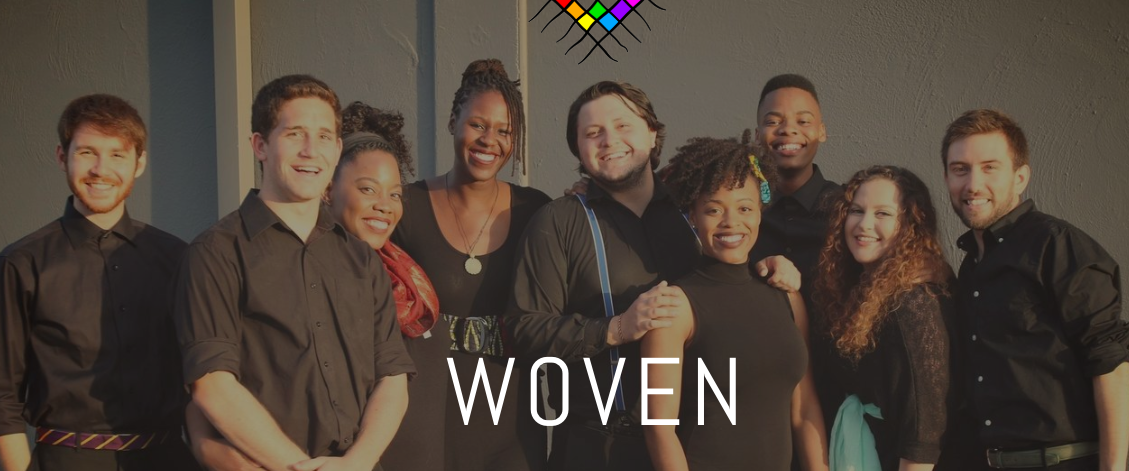 Woven
was founded as a community of people who love to sing. We believe music has the power to inspire, cross boundaries and bring people together. We strive to create a space where every voice has value and to sing songs that reflect our members' experiences. Each song we sing is brought to the group by one of our members because it carries with it a personal connection, story, or emotion that moves them. Through the music we sing, we hope to give voice to these experiences and foster community between ourselves and others.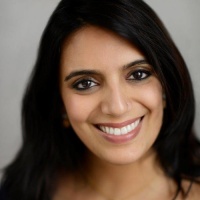 Nidhi Berry is an editor, publishing consultant, and psychotherapist. She completed a master's degree in social work at University of Washington in Seattle and provides editorial assistance to individual clients via her consultancy. Berry was most recently editorial director of Susan Cain's Quiet Revolution, where she managed the content strategy for and curation of the most up-to-date research and articles on temperament for the website. Previously, she worked at Random House in multiple roles, including manager of foreign licensing, and before that at HarperCollins and Kneerim Williams & Bloom. Berry advocates for temperament awareness for more effective communication and relationships.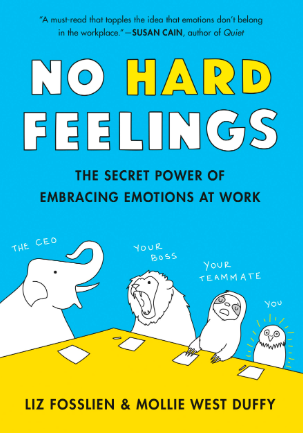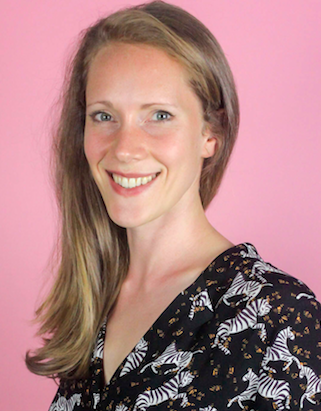 Liz Fosslien is the co-author and illustrator of
No Hard Feelings: The Secret Power of Embracing Emotion at Work
. She is responsible for content at Humu, an organization that drives behavioral change through nudges. Previously, Liz designed and facilitated organizational culture workshops for leaders at Google, Facebook, Nike, and Stanford. Her data visualization and writing projects have appeared in CNN, NPR,
The Financial Times
, and
The Economist
.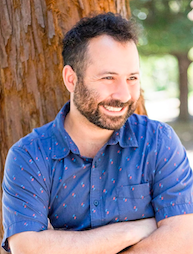 Brady Gill, "Mountain of Should." One of the co-creators of Custom Camps and Camp Anywhere, Brady creates programming that combines the playfulness of childhood with the growing complexity of how to be a happy, fulfilled adult. Through his camps, Modern Fables, and work in professional development, Brady is doing everything he can to make the world a more playful, connected place. Visit him at
bradygillplay.com
.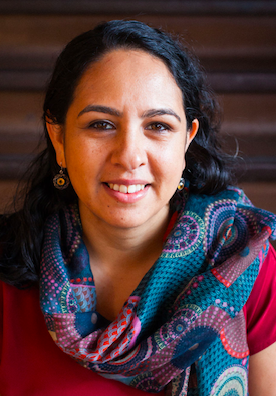 Lakshmi Sarah is a journalist, educator and author with a focus on immigration, migration, identity and the arts. She has produced content for newspapers, radio and magazines from Ahmedabad, India to Los Angeles, California including AJ+, KQED, Die Zeit Online and The New York Times. Crafting Stories for Virtual Reality, a book she co-wrote with Melissa Bosworth, published in 2018. She was an Oculus Launch Pad grant recipient and member of YouTube's VR Creator Lab in LA and has presented for the Online News Association, SXSW and BinderCon since co-founding Tiny World Productions, an innovative immersive journalism studio. As a summer lecturer for the UC Berkeley minor program, and Berkeley's Advanced Media Institute, she often teaches courses on multimedia and virtual reality. Her teaching and reporting have brought her to Hamburg, Germany as a Fulbright Fellow and Berlin as a Arthur F. Burns Fellow with Die Zeit Online. She is a graduate of Pitzer College and the UC Berkeley Graduate School of Journalism and divides her time between Berkeley, Berlin and southern India.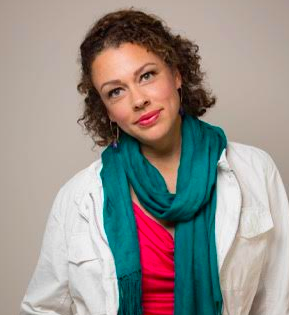 Tina Sacks is an assistant professor at UC Berkeley's School of Social Welfare and the author of Invisible Visits: Black Middle Class Women in the American Healthcare System. She received her PhD in social welfare at the University of Chicago. Her fields of interest include racial inequities in health, social determinants of health, and poverty and inequality. Professor Sacks focuses on the how macro-structural forces, including structural discrimination and immigration, affect women's health. Professor Sacks' work has been published in Race and Social Problems, Qualitative Social Work, Family and Community Health, Health Affairs, and MSNBC News. In addition to her scholarship, Dr. Sacks collaborates with her husband, Carlos Javier Ortiz, a photographer and documentary filmmaker, on issues affecting Black and Latino communities. Their film, We All We Got (2015), appeared at the Tribeca, LA, and St. Louis International Film Festivals. The New Yorker magazine published their documentary on the Great Migration, A Thousand Midnights in 2016.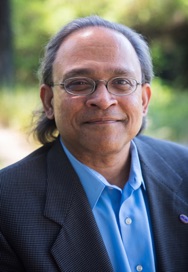 Ravi Chandra is a writer for the Center for Asian American Media (CAAM) and a Board Certified Distinguished Fellow of the American Psychiatric Association (DFAPA) trained at Brown, Stanford, and UCSF, providing care (therapy and/or medications) for people suffering from psychiatric conditions and life stressors, especially difficult work and personal relationship issues, losses and life trauma. In 2018, he started offering workshops in mindful self-compassion (MSC) and compassion cultivation (CCT). Sign up for details at
www.sflovedojo.org
. He is the author of Facebuddha: Transcendence in the Age of Social Networks.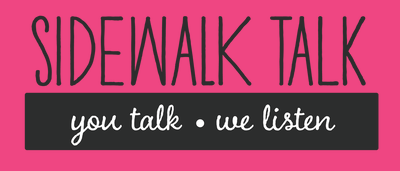 And more, stay tuned for announcements.
We will convene at the International House at UC Berkeley. Car sharing is advised.
For press pass inquiries, email community@divergentlit.com
#Reframe: Inner Life & Media Futures
Saturday, March 23rd
International House, Berkeley
Early registration encouraged
Thank you to our friends & promotional partners: