Description
Because you took the time to check out our event, please consider this your invitation to join us at our program's finale event—Pitch Night.
The event is free, but tickets are limited so we recommend you register asap so you don't miss out and get F.O.M.O.
WHAT IS PITCH NIGHT?
Pitch Night is our seed fund program's official Demo Day event that we open to the general public. However, this is not your typical D-Day event (i.e., you see startup pitches and leave). We consider Pitch Night an informal Demo Day since we provide an experience plus startup demos. If you've ever been to one of our Pitch Nights, you for one know how crazy it gets. Just look at the photo below or watch our highlight video.
If you've never attended one before, last time we decided to get wild and throw a bohemian gypsy-themed Pitch Night. Long story short, we decked out the venue, hired some tarot card readers, and invited a bohemian band for live music.
This event for all of the startup lovers, entrepreneurs, investors, robots, and more out there, to see our newest fleet of world-class startups before they conclude our program and take flight. This is a special occasion for attendees to get a first glimpse at the startup's pitches, meet the founders, and connect with Silicon Valley's finest at the event.
So if you want to experience our Pitch Night, this is the time to come because this is the last Pitch Night for The Refiners Fund 1. Imagine if you missed out and it was our final Pitch Night… Exactly, we wouldn't want you to take that risk either.


---


PITCH NIGHT TIMELINE
Check-in
6:00–6:45pm

The Refiners Welcome Message (retrospective, results, what's next)
6:40–7:00pm

Fleet #5 Startup Pitches
7:00–8:15pm

Networking Reception
8:15–9:15pm

PS -- Finger food and drinks will be provided by The Refiners :D

---


FLEET "FUN FACT"
In Fleet #5, we are proud to welcome entrepreneurs of 17 nationalities -- Belgian, British, Canadian, Czech, English, French, Finnish, Irish, Israeli, Polish, Romanian, Russian, Spanish, Swiss, Tunisian, Ukrainian, and American.
MEET THE FLEET
Aware — Platform as a Service for infrastructure monitoring combining 3D imaging, mesh networking and machine learning.

Dunforce — Dunforce brings smart automation to the cash collection process so SMBs never face unpaid invoices.

Elsi — We combat the rise of skin sensitivity by developing clean, science-backed products that respect our skin's natural ecosystem.

Okaya — A marketplace using biometrics and environmental analysis to monitor a user's fatigue in real-time and match them with the most appropriate wellbeing professionals.

Ovio — We empower change-makers by accelerating tech volunteering and connecting big ideas to the skills they need to succeed.


PocketConfidant — A digital confidant that brings clarity and perspective to people's daily decisions.

Pona — Connecting families through a marketplace for home-cooked food.

Trailze — Trailze starts where Google Maps ends, creating the first Outdoor Mobility layer for solution developers.

Wild AI — Wild AI empowers humans to reach their goals.

Workali — Workali uses artificial intelligence to ease and improve the job search experience. We are a new kind of Careers page that engages, filters and organizes applicants.

Zar — Zar helps eSport gamers improve while they play thanks to actionable insights and in-game guidance powered by machine learning.
---


THANK YOU TO OUR WONDERFUL PARTNERS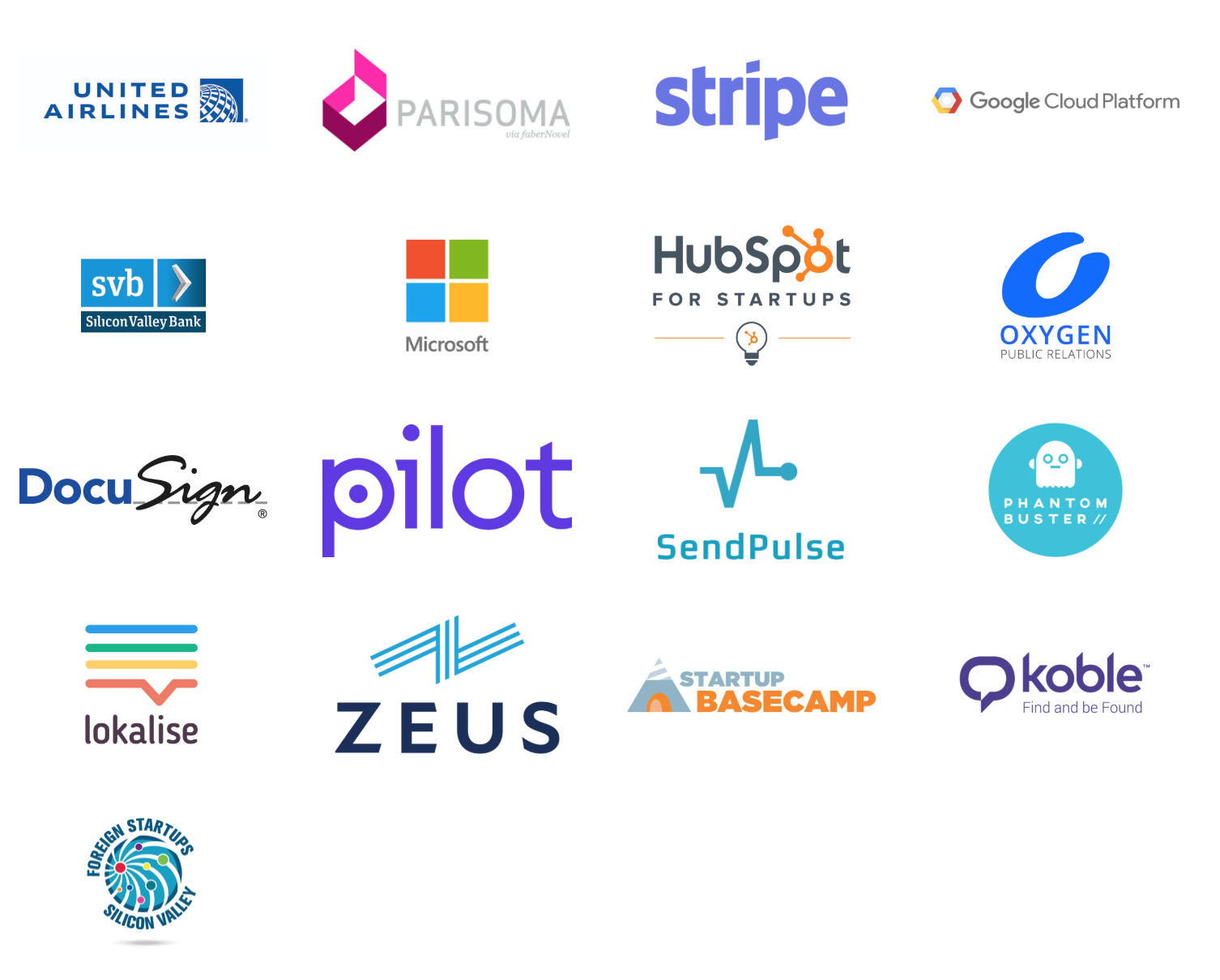 GET INVOLVED!
If you'd like to sponsor, email keenan@therefiners.co
For press inquiries, email keenan@therefiners.co