Description
We're back with "Another one" (DJ Khaled voice)...
You're cordially invited to attend the launch of The Refiners Fleet #3: "Pitch Night"!
Our 12 foreign founded startups in Fleet #3 are ready to turn up your excitement with a full night of startup pitches and good vibes.

We can't forget to mention how honored we are to have Josh Constine, Editor-At-Large for TechCrunch, as our emcee for the event!
You saw them at Meet the Fledglings in October...See how much their pitch, product, and tech has improved in one month on November 16th, 2017 from 6pm - 9pm at our home base in San Francisco.
Each startup will have to pitch their startup in 3 minutes, articulate what their company is doing, and captivate you with how their startup will change the world.
Pitch Night is an opportunity to bring The Refiners Community of entrepreneurs like yourself together to celebrate the launch of Fleet #3 to Silicon Valley. You're the driver of our program and foreign startups' success.
Thank you for your support and we look forward to seeing our 3rd Fleet of foreign founded startups crush it on stage.
Dress code? Business casual, Silicon Valley style
Check out our recap video from Pitch Night for Fleet #2:
https://www.youtube.com/watch?v=i3LDVE3EiP0&list=PLg-hHNSzpCRLF4OSyUccWUcSbK7rar7QC&index=12



---
Honorary Guest and Emcee:
Josh Constine, Editor-At-Large for TechCrunch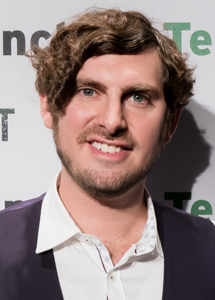 PITCH NIGHT AGENDA
Check-in
6:00–6:45pm
Pitch Night Begins
6:45–7:15pm
Fleet #3 Company Pitches
7:15–8:15pm
Networking Reception
8:15–9:15pm
A lot of drinks and finger food will be provided by The Refiners


---


MEET THE FLEET
The Refiners is ready to showcase the next Fleet of companies in our Seed Acceleration Program. This time we have 12 startups from 3 countries. 83% of the companies are based outside of the United States, with founders from France, Venezuela, Germany, Tunisia, Algeria, England, Romania, Laos, Wales, Vietnam, United States and Belgium.
Fleet #3 includes a focus on FinTech, B2B, B2C, retail, fashion, IoT, SaaS, AI, autonomous vehicle, social networking, and more.
AbeCMS
http://www.abecms.com/
AbeCMS is disrupting the CMS market by crushing the time you need to deliver content to customers.
Arise
https://arise.travel/
Arise disrupts the Priceline & Expedia duopoly of the online travel booking space by decentralizing hotel room inventory on the blockchain.
Comète
https://www.comete.io/
Comete brings long-term retention for SaaS applications.
dresslife
https://www.dresslife.com
Dresslife is an intelligent fashion shopping solution that finds what fits and looks good on your body - before you do.
glo
www.youglo.io
Glo provides personalized makeup inspiration, empowering people to feel beautiful every day.
Lovebox
https://en.lovebox.love
Lovebox develops connected devices that create happiness and bring people closer together.
Merito
https://merito.fr/
Merito is bringing a new kind of information in the recruitment process. Now, you hire the right person for the right reasons.
See Fashion
https://www.see.fashion
See Fashion is an AI-powered product recommendation and business intelligence for fashion retailers.
Shone
http://www.shone.io/
Shone retrofits existing cargo ships with autonomous and remote control technologies.
TimeFunding
http://www.timefunding.fr
TimeFunding brings value to time, by creating the new currency between Mentors and Startups, on a blockchain.
Tutti
http://www.tuttiflirty.com
Tutti makes video clips to avoid the gap between virtual and reality dating.
Wisebatt
http://www.wisebatt.com
We make hardware design as simple as software development.
Thank you to our Partners