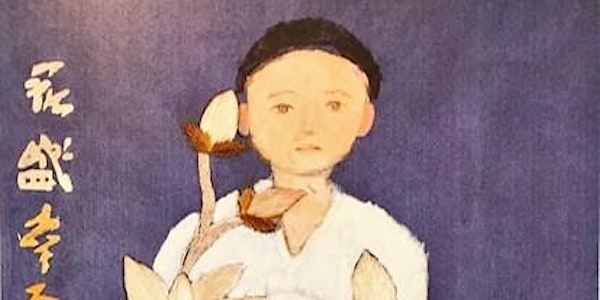 The Redress Movement for the Victims of Japanese Military Sexual Slavery
Location
Rosenthal Library Auditorium (Room 230), Queens College
65-30 Kissena Blvd
Flushing, NY 11367
Description
INTERNATIONAL CONFERENCE ON THE REDRESS MOVEMENT FOR THE VICTIMS OF JAPANESE MILITARY SEXUAL SLAVERY: Looking Back at the 27-year Movement
About the Conference:
The forced mobilization of an estimated 80,000 to 200,000 Asian women to Japanese military brothels during the Asia-Pacific War (1932-1945) was one of the most heinous and brutal war crimes in history. These victims of military sexual slavery have been referred to as "comfort women," a euphemism originally used by Japanese soldiers. Although it has been over 70 years since the Asia-Pacific War and World War II ended, the Japanese government has not yet made a sincere apology and compensation to the victims.
In 1990, a redress movement began in South Korea in an attempt to persuade the Japanese government to apologize for its past actions and to sufficiently compensate the surviving victims. This movement has received global support from South Korea, other Asian countries, the U.S., and many other Western countries.
This conference invites 18 "comfort women" scholars and movement leaders in Korea, Japan, and the United States to look back at the 27-year old movement and to publicize the "comfort women" issue and the Japanese government's obligations to take responsible actions to the victims and Asian countries.
Day 1: October 13, 2017 9am - 6pm
Day 2: October 14, 2017 9am - 1pm
Complimentary Lunch will be provided.
From Korea:
Shin-kwon Ahn, Director, House of Sharing in Seoul, Korea
Na-Young Lee, Professor of Sociology, Chung-Ang University
Mee-hyang Yoon, Representative, The Korean Council for the Women Drafted for Military Sexual Slavery by Japan
From Japan:
Puja Kim, Professor of Gender Studies and East Asian History, Tokyo University of Foreign Studies
Mina Watanabe, Secretary General/Curator, Women's Active Museum on War and Peace
From the US:
Alexis Dudden, Professor of History, University of Connecticut
Bonnie B. C. Oh, Distinguished Professor of Korean Studies (retired), Georgetown University
Phyllis Kim, Executive Directior, Korean American Forum of California
Emi Koyama, Co-Founder, Japan-US Feminist Network for Decolonization (FeND)
Dongwoo Lee Hahm, Former President, Washington Coalition for Comfort Women Issues, Inc. (WCCW)
Jungsil Lee, President, Washington Coalition for Comfort Women Issues, Inc. (WCCW)
Mary McCarthy, Associate Professor of Political Science, Drake University
Pyong Gap Min, Distinguished Professor of Sociology, Queens College and the Graduate Center of CUNY
Judith Mirkinson, Vice President, The National Lawyers Guild; President of the Board, "Comfort Women" Justice Coalition (CWJC)
Peipei Qiu, Professor of Chinese and Japanese, Louise Boyd Dale and Alfred Lichtenstein Chair Professor, Vassar College
Margaret D. Stetz, Mae and Robert Carter Professor of Women's Studies and Professor of Humanities, University of Delaware
Angella Son, Associate Professor of Psychology and Religion, Drew Theological School of Drew University
Tomomi Yamaguchi, Associated Professor of Anthropology, Montana State University
This Conference is Sponsored by:
Research Foundation for Korean Community
The Academy of Korean Studies
Queens College of CUNY
* Click HERE for a detailed map of Queens College and designated FREE parking lots:
For detailed conference schedule, please visit koreanamericandatabank.org/latest-news/upcoming-events

---
Cover Image: "Unblossomed Flower (1995)" by Soon-Duk Kim (This painting is photocopied from Unblossomed Flower: A collection of Paintings by Former Military Comfort Women" published by House of Sharing, South Korea)