Description
SOME GENERAL ADMISSION TICKETS ARE STILL AVAILABLE AND CAN BE PURCHASED AT THE DOOR TONIGHT!
$275 per person
Doors Open: 7:30pm
Join us on December 6, 2018 at August Hall in downtown San Francisco for a special evening of food, drinks, film, music, fun, and the presentation of the inaugural Robert Redford Award. Proceeds of the event support the game-changing work of The Redford Center. There are many ways you can join us, so we really hope to see you there! Dress is casual cocktail attire, with dancing shoes for the concert!
Complimentary valet parking is available
---
INTRODUCING THE RECIPIENT OF THE ROBERT REDFORD AWARD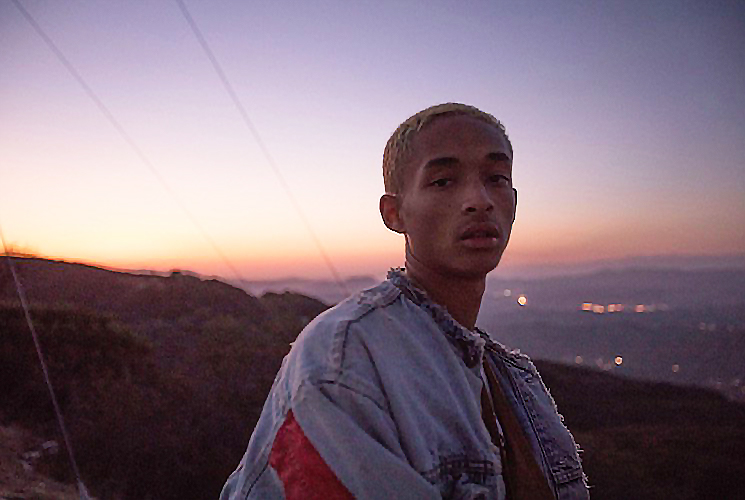 Jaden Smith is the recipient of the inaugural Robert Redford Award. Named for the American artist, businessman, ardent environmentalist and co-founder of The Redford Center, Robert Redford, the award is presented annually to a revered artist who is committed to using their voice to protect the earth and to create a more just and sustainable future for all.

Jaden's environmental activism and commitment is a model for us all. His passion for taking care of the Earth has evolved into a dedication to the cause that distinctly echoes the Redford legacy. At age 14 Jaden co-founded a state-of-the-art sustainably sourced water bottling and packaging company, JUST Water, along with friend, mentor, and eventual business partner Drew FitzGerald. At age 18, he received the Environmental Media Association's Male Futures Award and shortly after became one of their most active board members. He's even working with G-Star Raw on their "Forces of Nature" line to promote stewardship of the planet with more environmentally sustainable materials, and earlier this month, he shared the stage with Al Gore at the Summit L.A.18 Conference.
Click here to see where the Redford legacy began.
---
THE EVENING
6:30 pm VIP Experience Begins
7:30 pm General Admission, Doors Open
9:00 pm Sean Hayes Concert, Doors Open
Limited valet parking is available on a first come, first served basis.
---
GENERAL TICKET
Learn about The Redford Center through immersive storytelling experiences, hear live music from local indie artist Sean Hayes, and enjoy premium food and signature drinks. The evening's program will include a presentation of the inaugural Robert Redford Award and a group fundraising moment to support the work of The Redford Center that will include special, exclusive-access giveaways. General Admission tickets are $275 for one and $500 for two.
---
CONCERT & DESSERT TICKETS
Support The Redford Center and be inspired by local indie artist and Happening composer, Sean Hayes. Sean has won acclaim from fans and critics alike, duetted with Aimee Mann, toured with Ani DiFranco and the Cold War Kids, been covered by The Be Good Tanyas and re-mixed by DJ Mark Farina. All Concert and Dessert tickets are $75.
---
VIP EXPERIENCE
Attend a private reception and mingle with special event guests, filmmakers and Hosts. Enjoy an exclusive wine tasting featuring a selection of Tom Scott Vineyard's vintage Barn Burner Cabernets. Receive priority access to the main event and live music concert, featuring local indie artist Sean Hayes. VIP passes are available for $2,500, $5,000, and $10,000.
---

YOUR HOSTS
Hilary Armstrong
Cari Borja and Lloyd Bernberg
Jennifer Brokaw
Randi and Bob Fisher
Jannat Gargi
Jonathan Kaufelt
Nion McEvoy and Leslie Berriman
Jennifer Siebel Newsom
Douglas Philips and Rachel Minard
Susan and Nicholas Pritzker
James and Kyle Redford
Jeff and Laurie Ubben
Francesca Vietor
Kirby Walker and Paul Danielson
Ivy Archer Winters
---
The Redford Center is a 501c3 non profit organization. Your gift is tax-deductible minus the fair market value of the goods received.
To help us manage costs for the event, the Eventbrite processing fee will be passed to you, the purchaser, when you purchase your ticket with a credit card. If you prefer not to pay this fee, please consider mailing a check for the ticket amount payable to The Redford Center at the address below.
The Redford Center
PO Box 29144
San Francisco, CA 94129
---