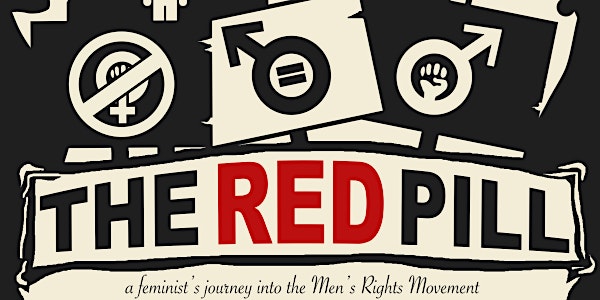 The Red Pill Movie 2nd Screening Norwich
When and where
Location
Hollywood Cinema Anglia Square Norwich NR3 1DZ United Kingdom
Description
The 1st screening can be found HERE.


Due to unforseen circumstances the original venue has had to cancel, however plans were already in place in the event this happened and new venues are already being confirmed. The exact venue and details will be confirmed closer to the date but there is no need to fear as we have everything covered. The new venue will of course still be in norwich, in an accessible location and still be free entry (using your eventbright ticket)!

Please watch your emails for all the updates relating to this event.

Details
This documentary covers a Feminists Journey into the Mens Rights Movement (MRM). Join Cassie Jaye as she falls down the deep and complex rabbit hole of mens issues. The film starts as Cassie finds out about this supposedly misogynistic group of men online who post controversial articles and have been heavily criticised by the main stream media. Only when she digs deeper she finds those in the group raise genuine questions and concerns and begins to question her initial assumptions about the movement.

Trailer:


https://www.youtube.com/watch?v=HK7n_XA40V

Movie Length: 117 Mins

With Special guests (for a Q and A panel discussion):

The film-maker herself - Cassie Jaye
Leader of the Justice for Men and Boys party - Mike Buchanan
Erin Pizzey - Founder of the first domestic abuse shelter

Paul Elam - President of A Voice For Men
(unconfirmed/unlikely) popular youtuber and MRA - DrRandomerCam (*hopefully)
(new) Lucinda Bray - long standing feminist, founder of Empowerment Theatre company, working for and with people affected by sexual violence and educator.
(new) Katy Jon Went - Gender and human rights activist and speaker, founder of GenderAgenda.net

(new) Jessica Austin - Phd researcher specialising in feminist concepts in gender and identity construction at Anglia Ruskin university.

*Note ages 18 and above only
Fundraiser
There is a fundraiser to help with the costs of this event, so if you feel like helping out or donating please go here (https://www.gofundme.com/screening-the-red-pill-norwich)