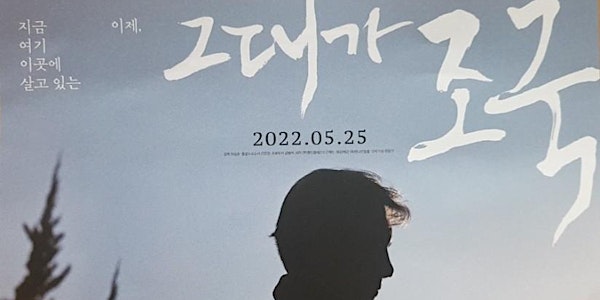 The Red Herring, 2022, 그대가 조국, FREE SHOWING 무료상영
The Red Herring (2022) is a documentary film that shows the current situation of the judicial system in South Korea. ("그대가 조국" DMV 지역 무료 상영)
When and where
Location
Arlington Cinema And Drafthouse 2903 Columbia Pike (Parking is available on site) Arlington, VA 22204
Refund Policy
Contact the organizer to request a refund.
Eventbrite's fee is nonrefundable.
About this event
FREE SHOWING. 무료상영 (영어자막 제공 - Korean Audio with English Subtitles)
Is Korea a democratic republic or a prosecution republic?
Can you be confident that the blade of the prosecution is not aiming at you?
Their hunt has begun. Following queues given by prosecution leadership, South Korean media gathers and circulates rumors. Prosecutors wield a sword against the angry public.
Who is the one being chased over there?
Are you confident that you are not the one?
대한민국은 민주공화국인가 검찰공화국인가 검찰의 칼날이 그대에게 향하지 않는다고 자신할 수 있는가 사냥이 시작됐다. 검찰이 던진 좌표를 따라 언론은 몰려들고 소문은 꼬리를 문다. 분노한 대중 앞에 검찰은 칼을 휘두른다. 저기 쫓기는 자는 누구인가. 그대가 아니라고 자신할 수 있는가.
The theater info:
https://www.arlingtondrafthouse.com/
ng- Parking
The Drafthouse parking lot is behind the McDonalds located next to us (see picture below). There are 2 large signs (one sign reads "NO FRINGE PARKING"). This is free parking. There is also street parking and parking on the first level of the Avalon Apartment complex located across the street from the Drafthouse. Please make sure to pay meters accordingly.
https://www.arlingtondrafthouse.com/pages/faq